Sarah and David's K CLub Wedding
"And I'd choose you; in a hundred lifetimes, in a hundred worlds, in any version or reality,
I'd find you and I'd choose you"
"I moved to Ireland from America the same year that David moved to Australia. I used to live in Straffan and often walked the grounds of the K Club. When I finally made my way to Australia I never imagined that I would fall for an Irish boy from Trim and revisit the K Club to get married nearly a decade later."
Sarah and David bumped into each other one fateful night in a bar in Sydney. David was there for his friend's leaving party (he was moving back to Ireland) when Sarah's friend (who later became her maid of honour) convinced her to go in for a dance as they were walking by. From that moment on, Sarah and David were in each others lives forever!
David's much anticipated proposal was definitely worth waiting for! How do you top a New Year's Eve boat cruise on Sydney harbour under the fireworks?! Sarah was overwhelmed. "David had said to me earlier in the year that we would be engaged by the end of it. So, here I am on the last day of the year expressing my disappointment to my dearest friend that it didn't happen. But that night in the most beautiful setting imaginable he got down on one knee and I was over the moon. I married a man of his word; we were engaged by the end of the year, just about!"
On their favourite part of the day; "Hands down the ceremony! It was as if time stopped for a moment and we were in this glorious bubble with loved ones from around the world. It was so emotional! Seeing Sarah walk down the aisle and having everyone finally together was just perfect. We decided to go with a celebrant for our ceremony so it could be really personal and reflect our lives together. There were not many dry eyes, and that was very special."
On the dress; "My dress was designed by Coral Johnston of Corston Couture in Sydney. She was wonderful, as soon as I met her I was like yep, she's the one! Her designs were amazing, but more so than that it was her way, it was her kindness combined with her experience. I found the dress, which in fact was the opposite of what I thought wanted, and never had a second thought."
The Suit: David knew what he wanted and decided to have his suit made by an amazing tailor when we were on holiday in Vietnam. He then sent all of the groomsmens' measurements to Kimmy Tailor in Hoi An to be made as well. Hoi An is renowned for their tailor work and was a really great experience.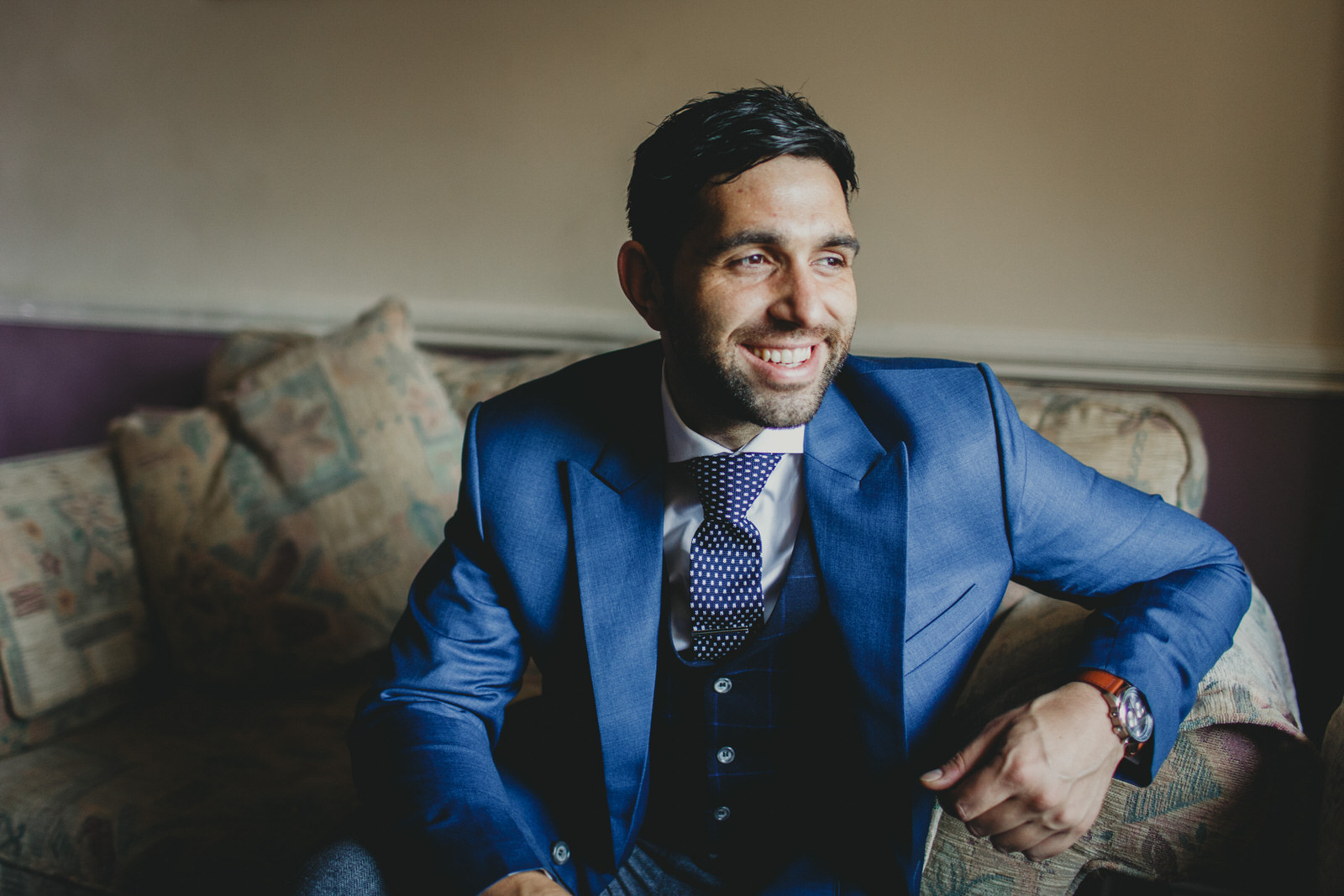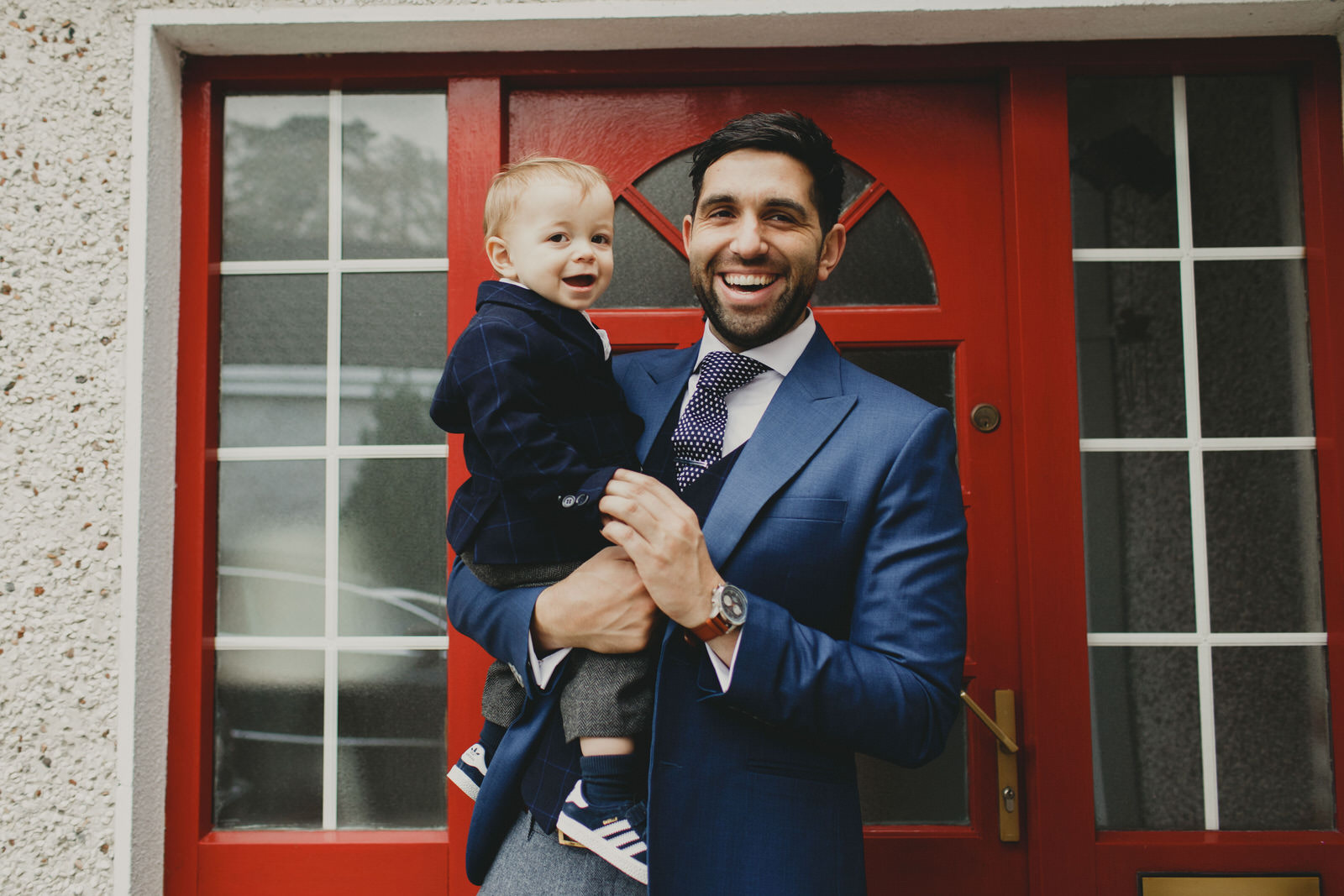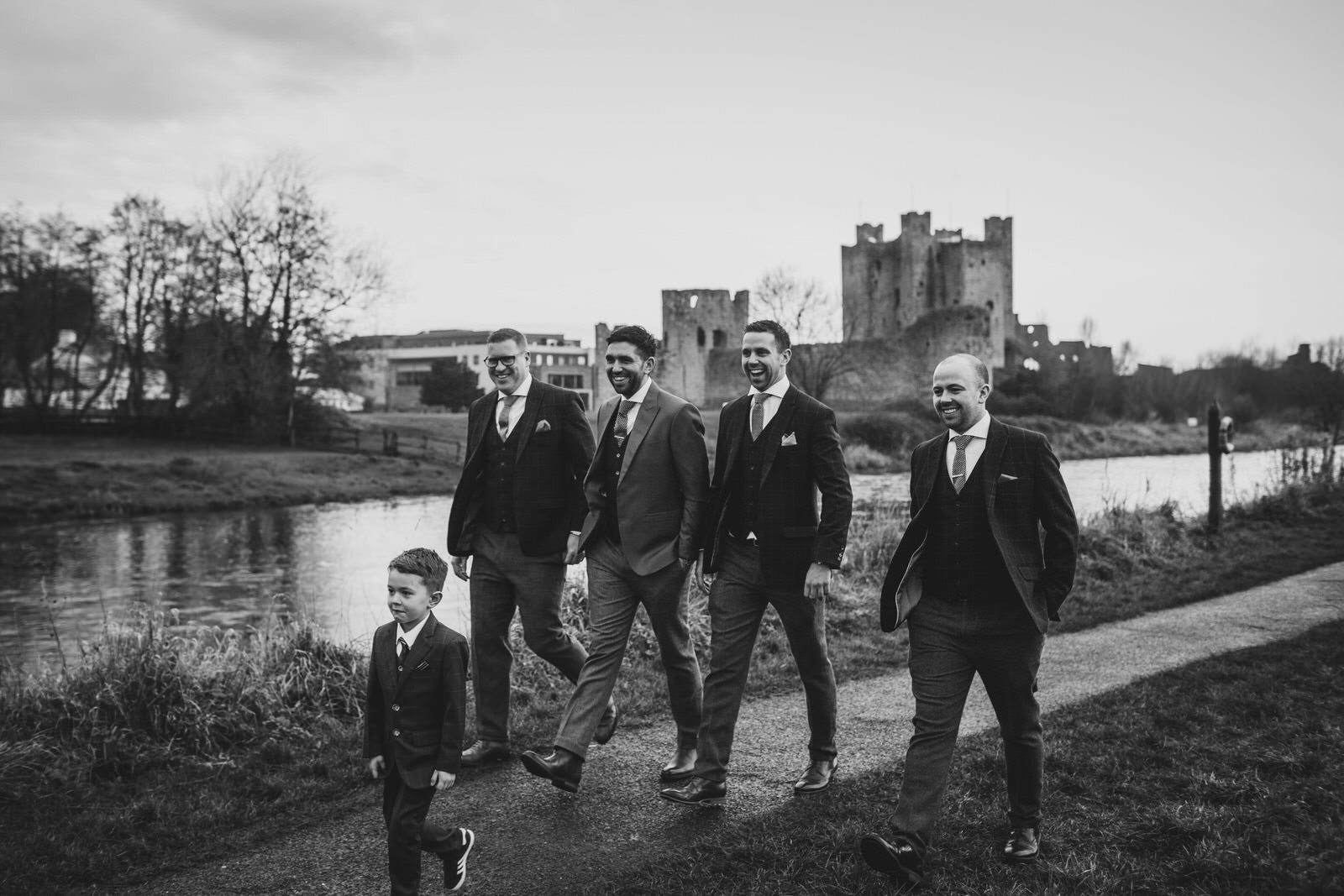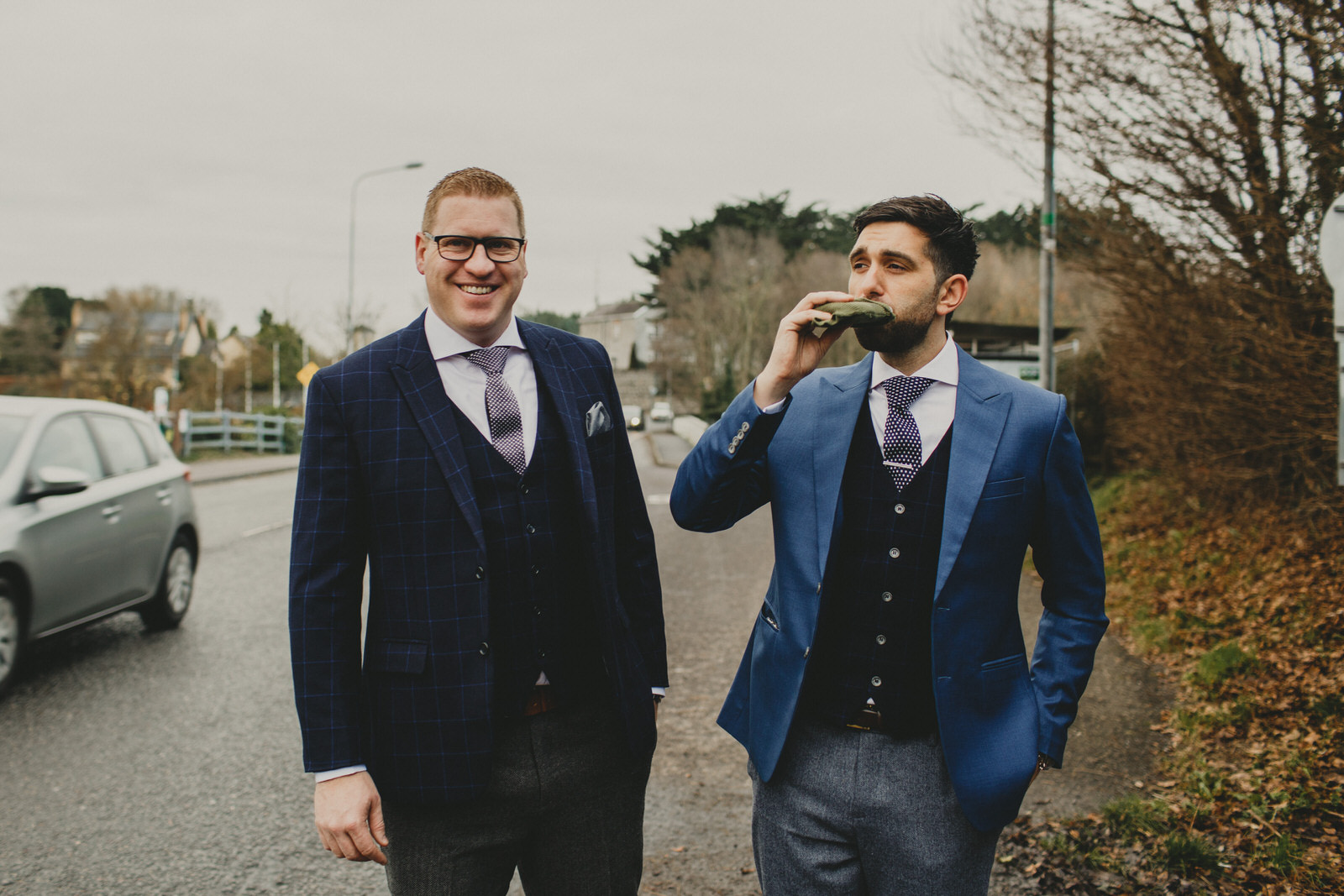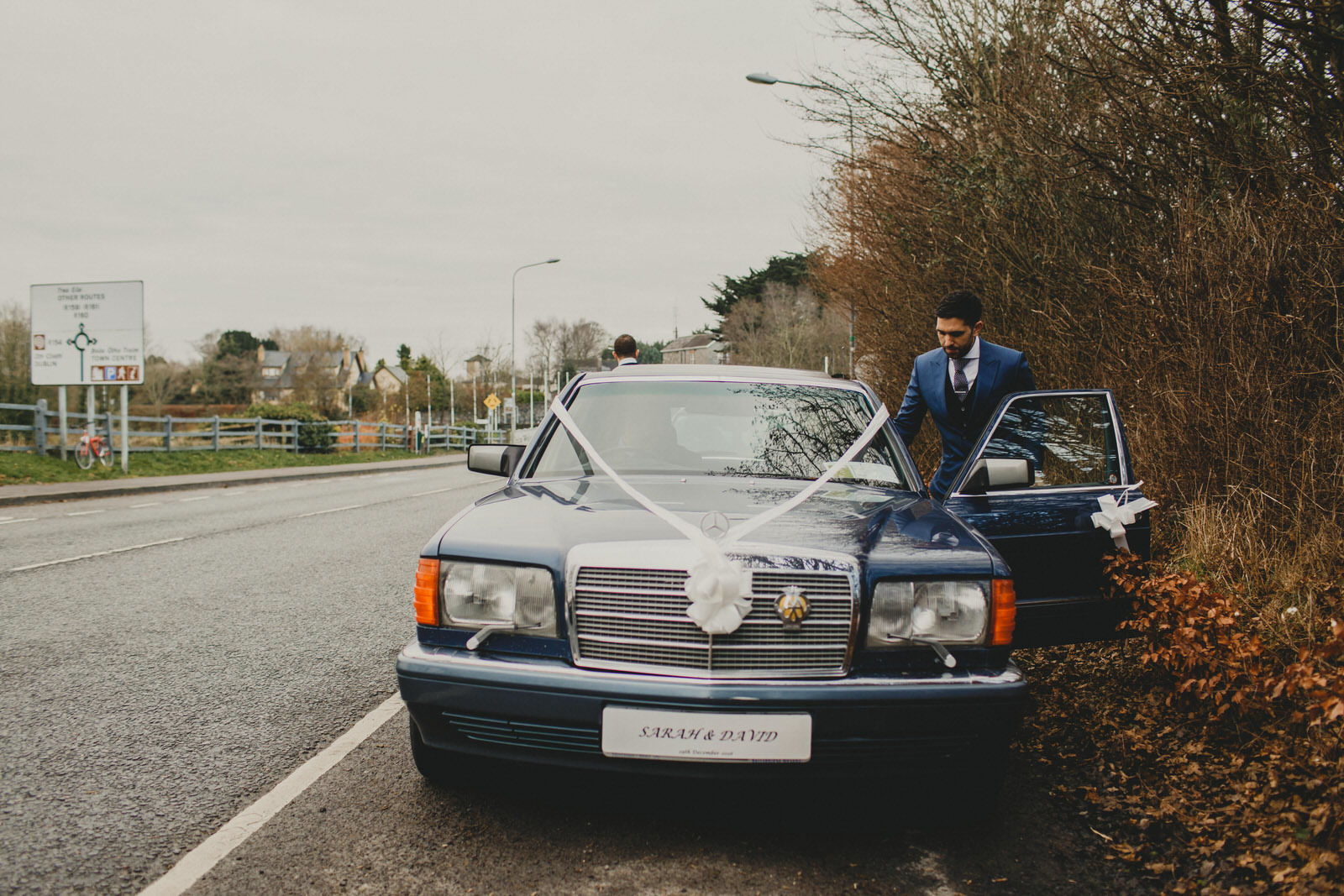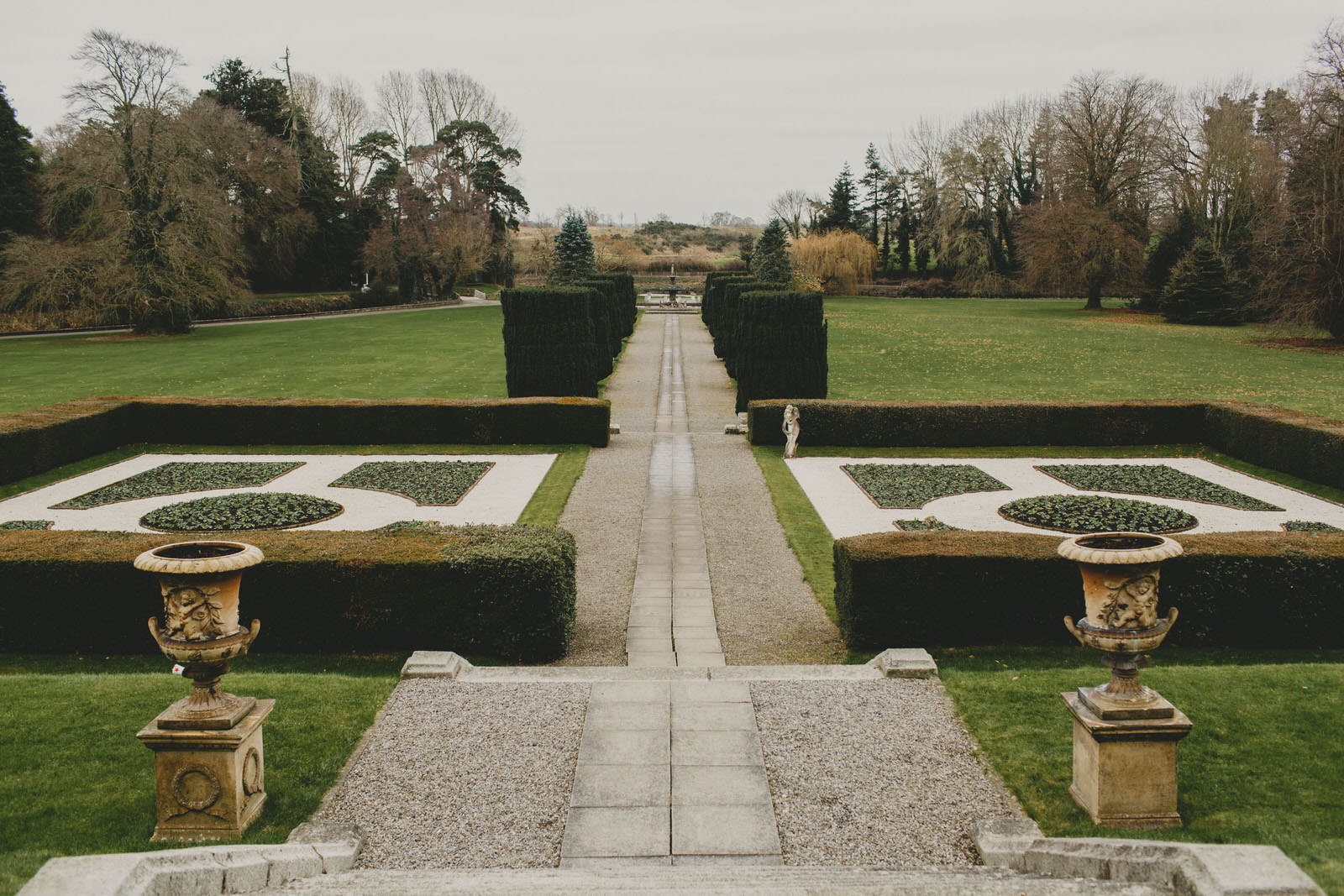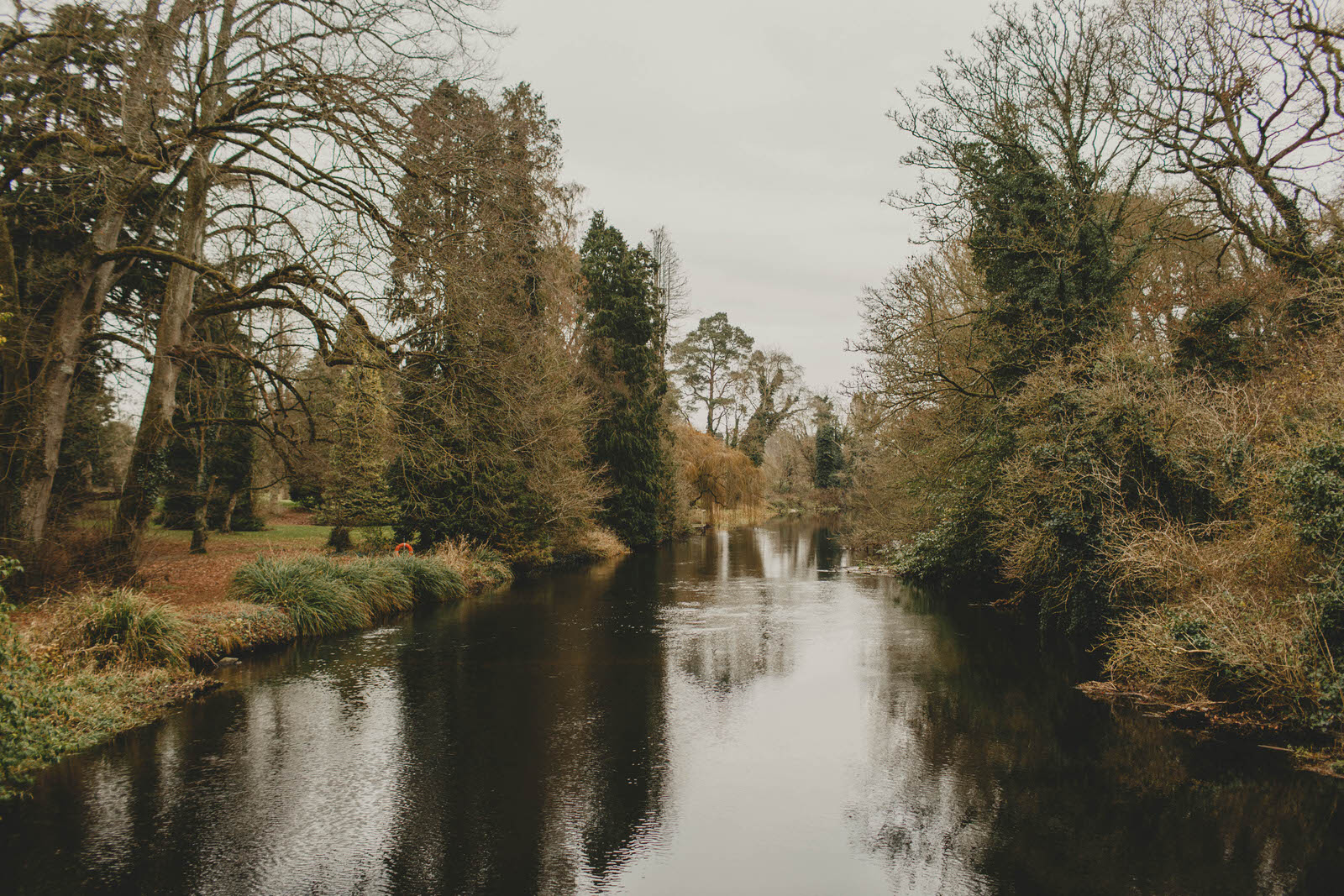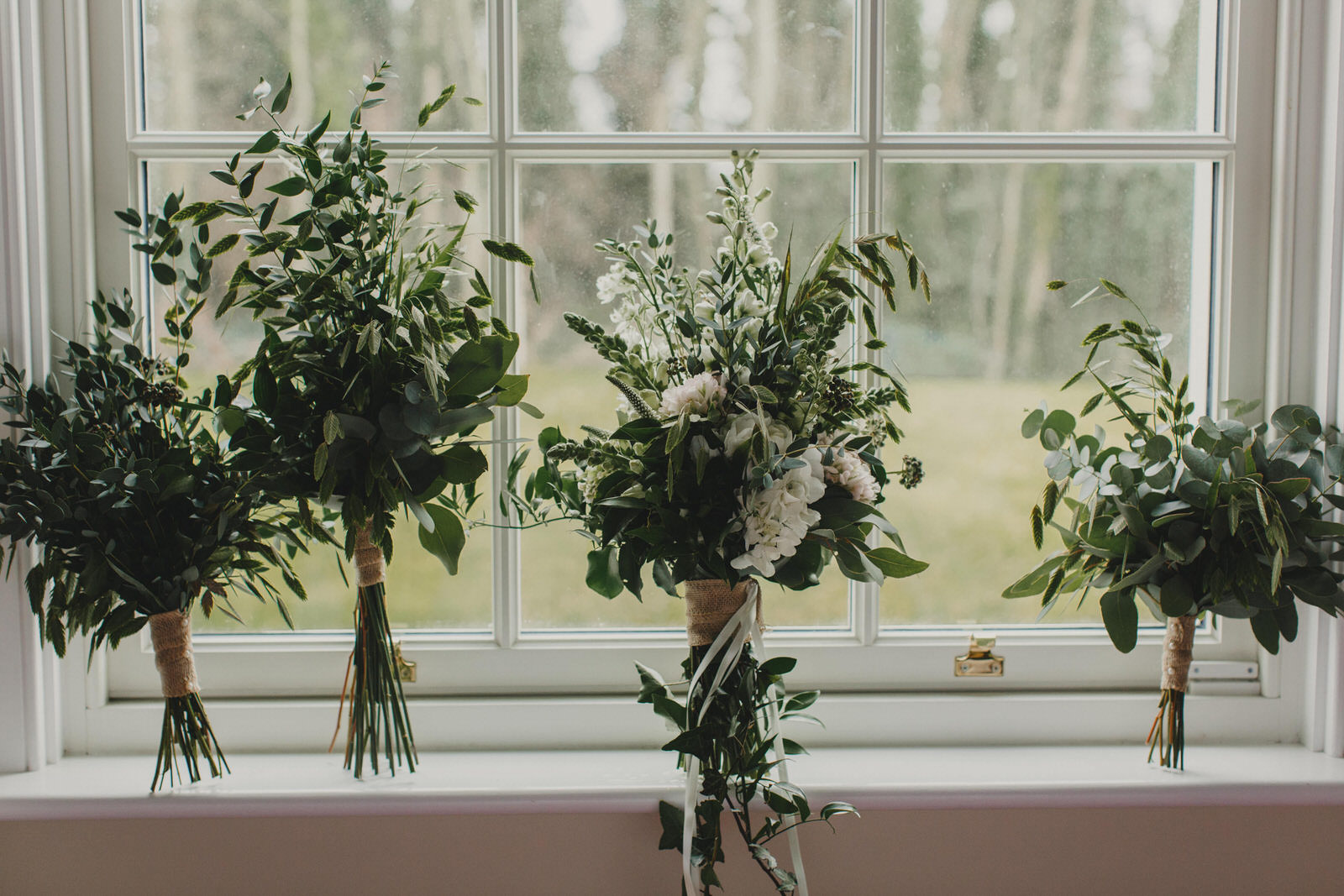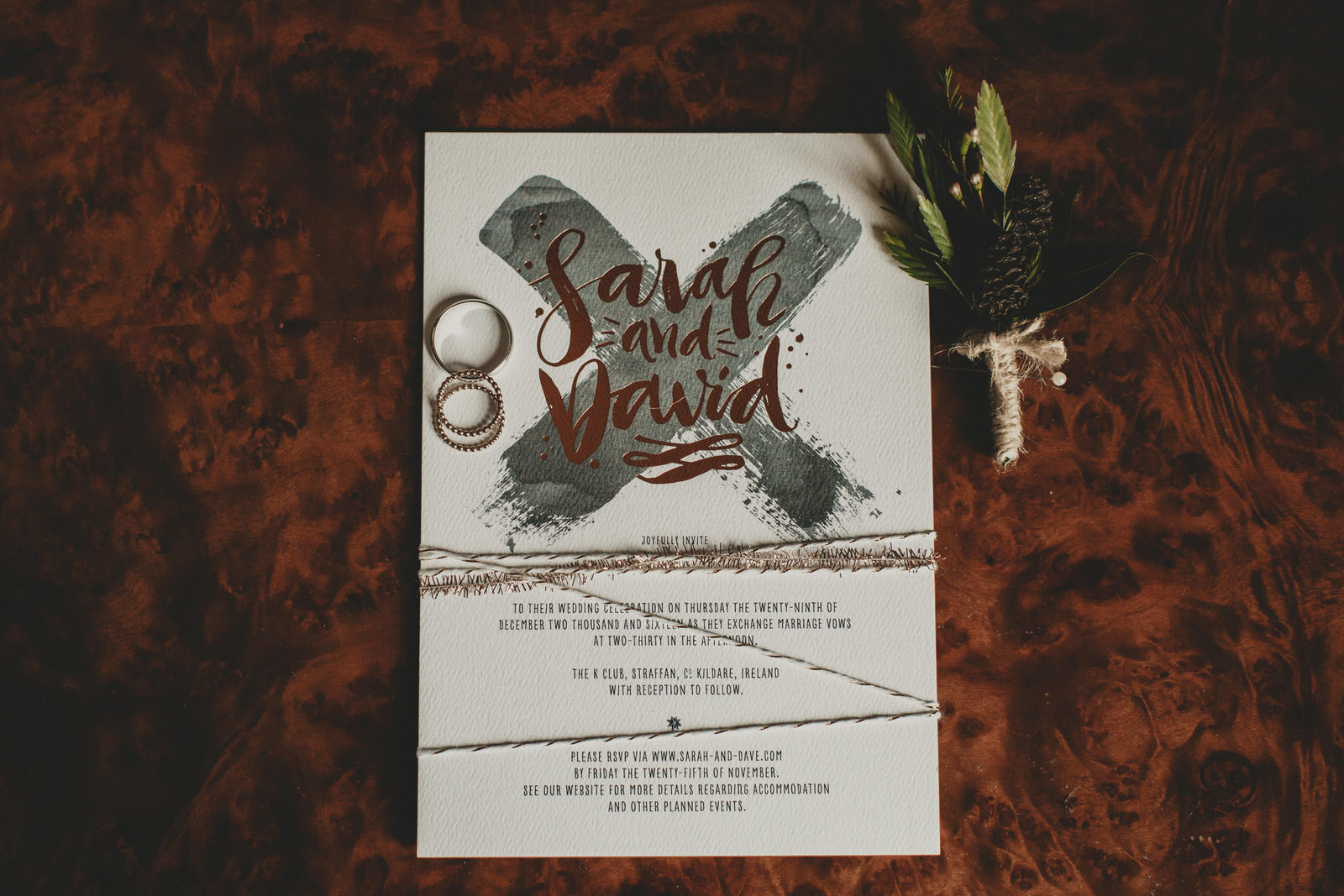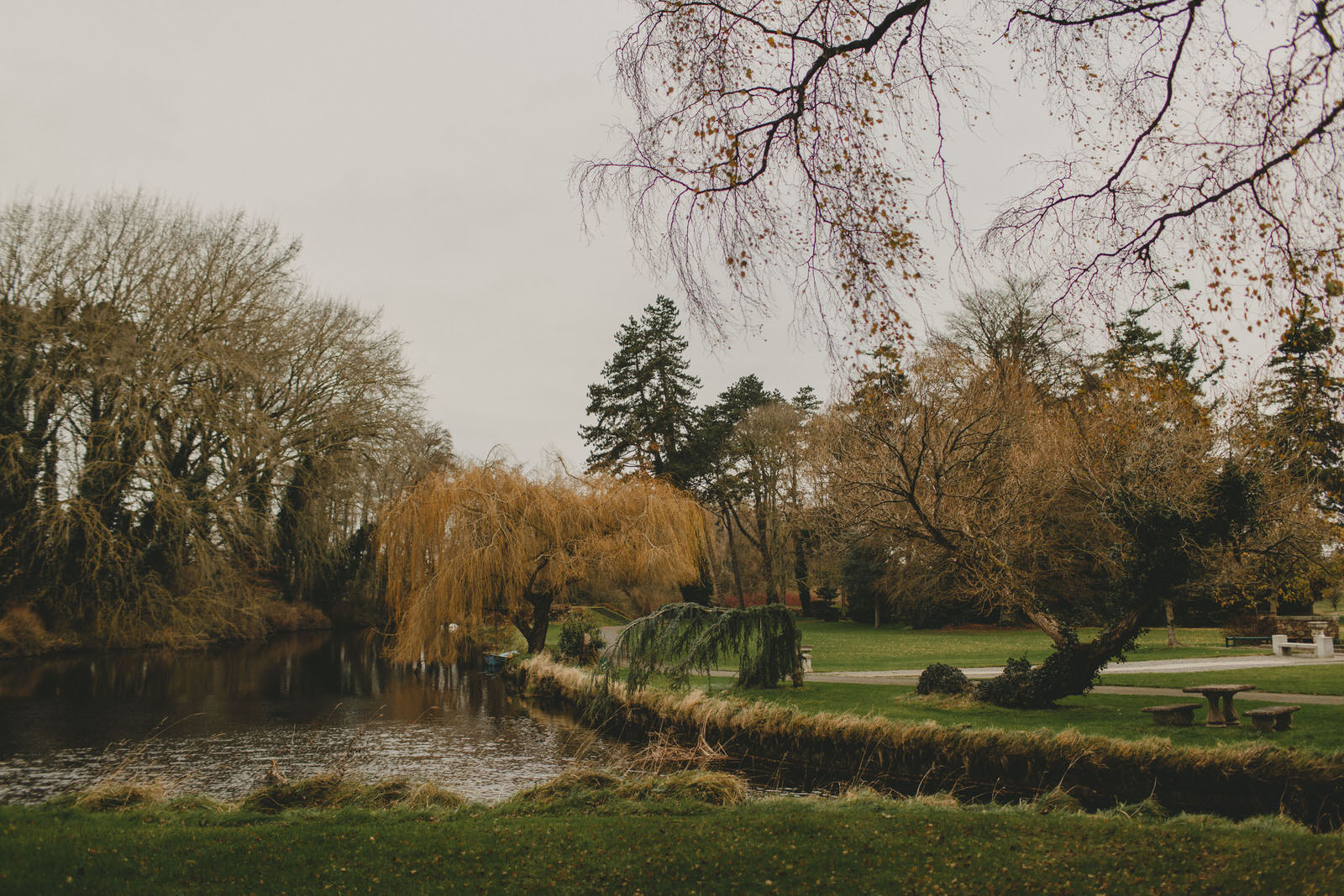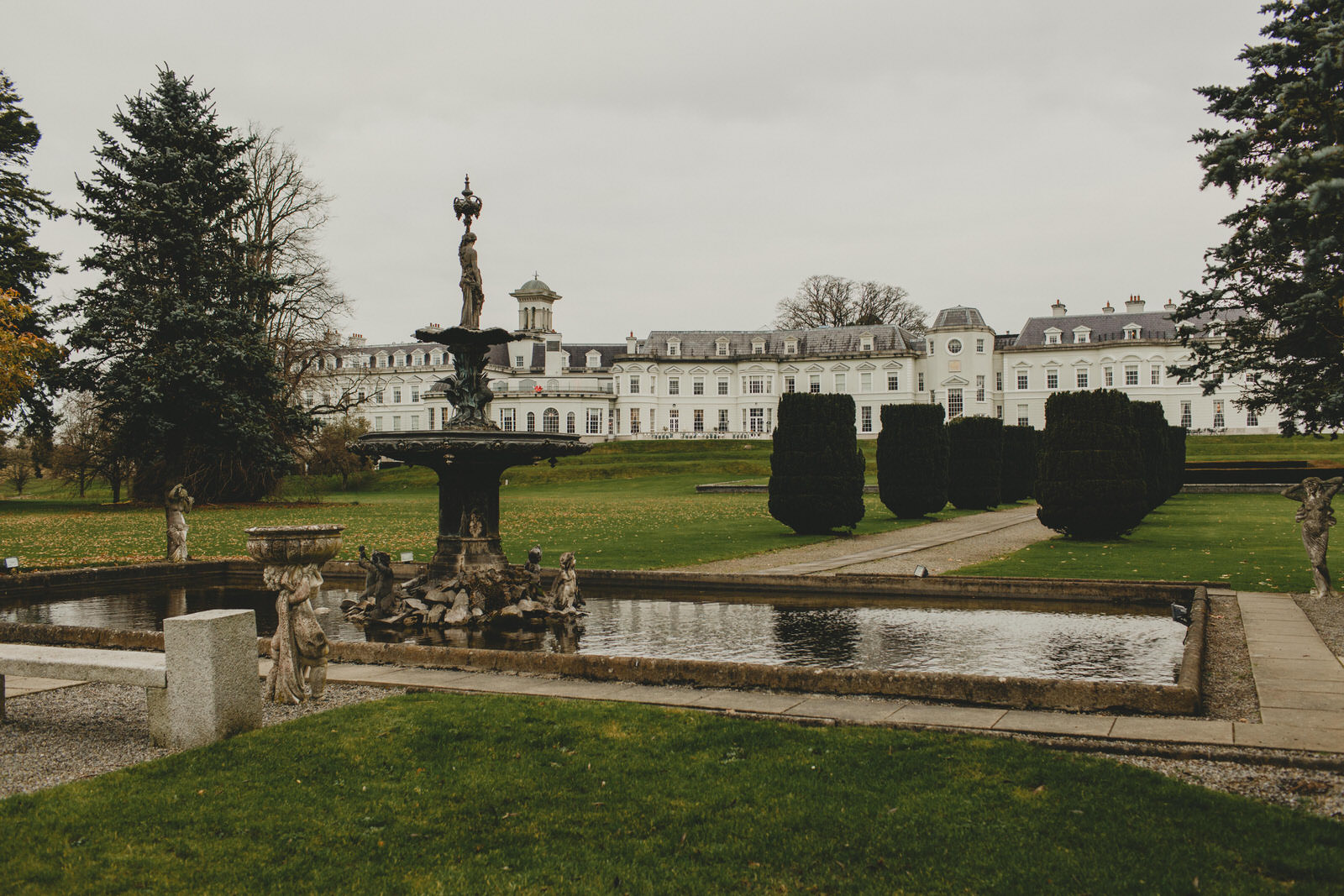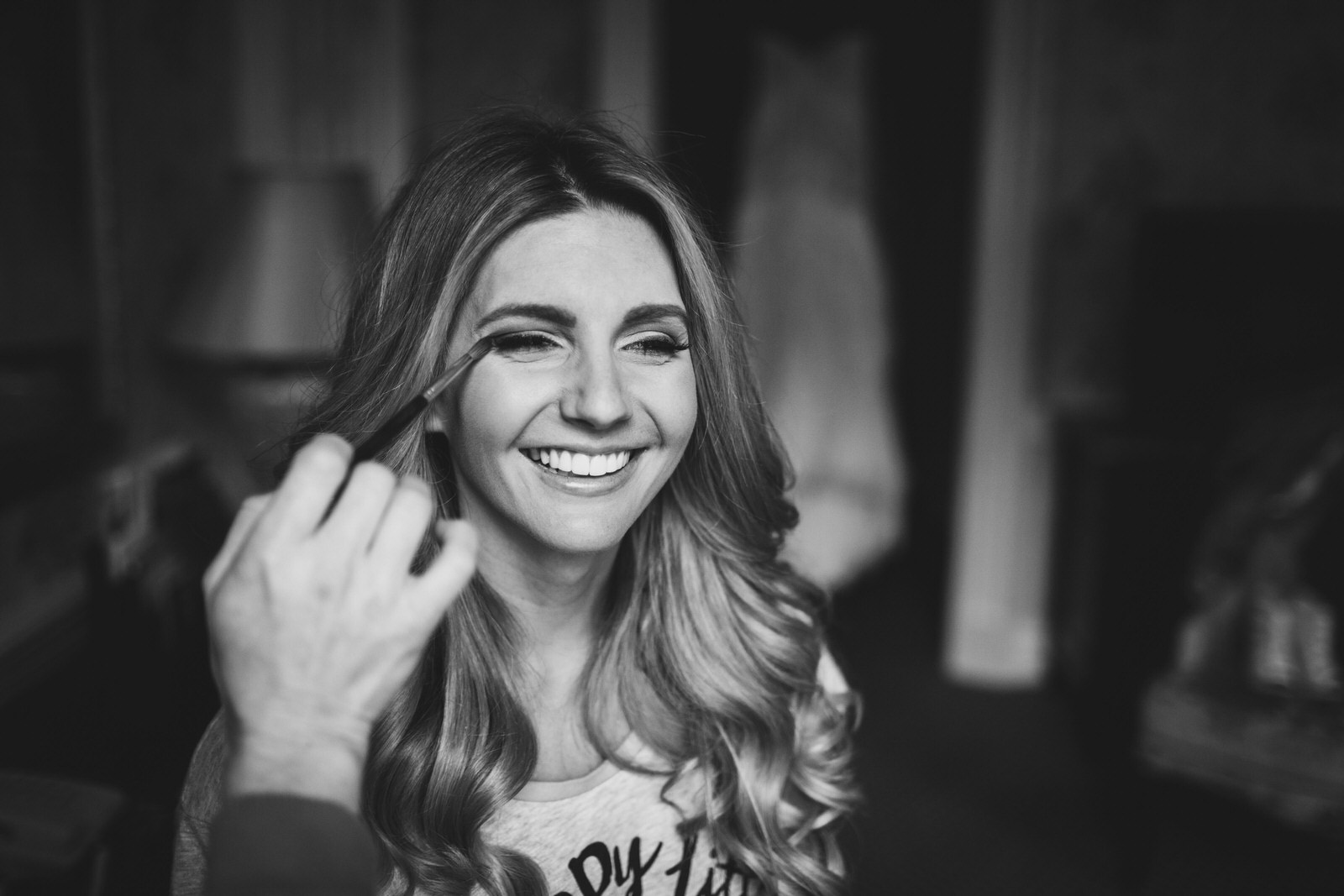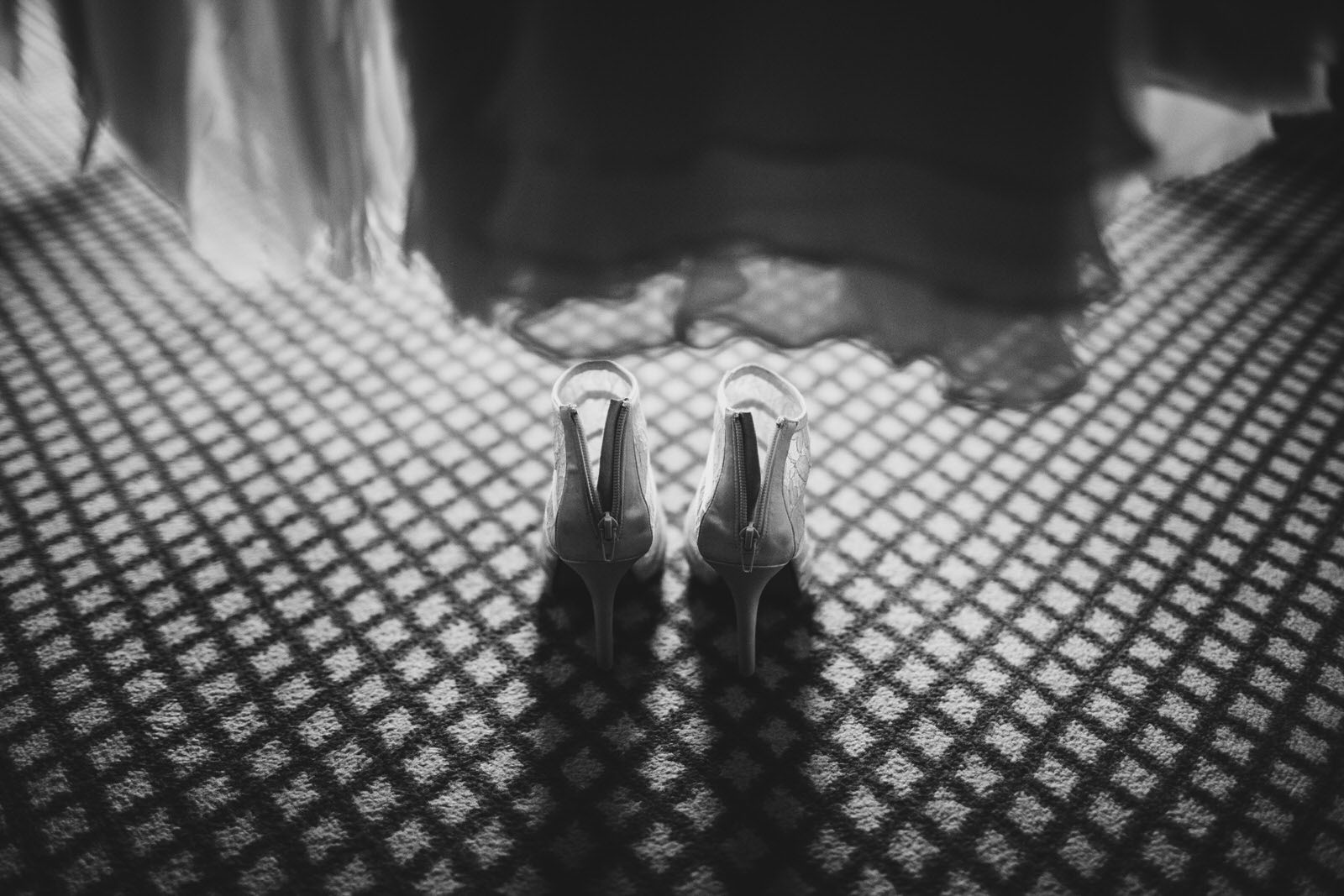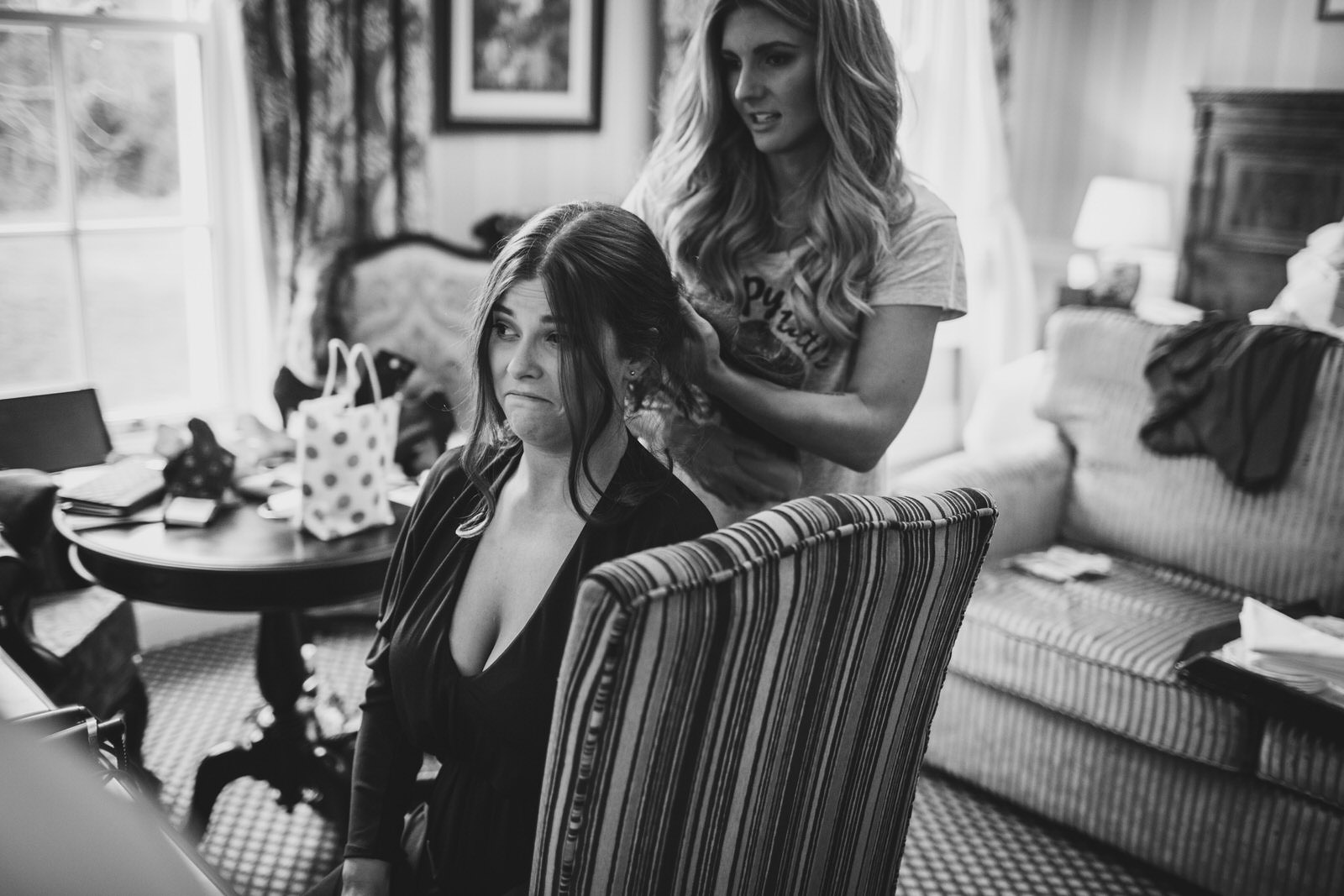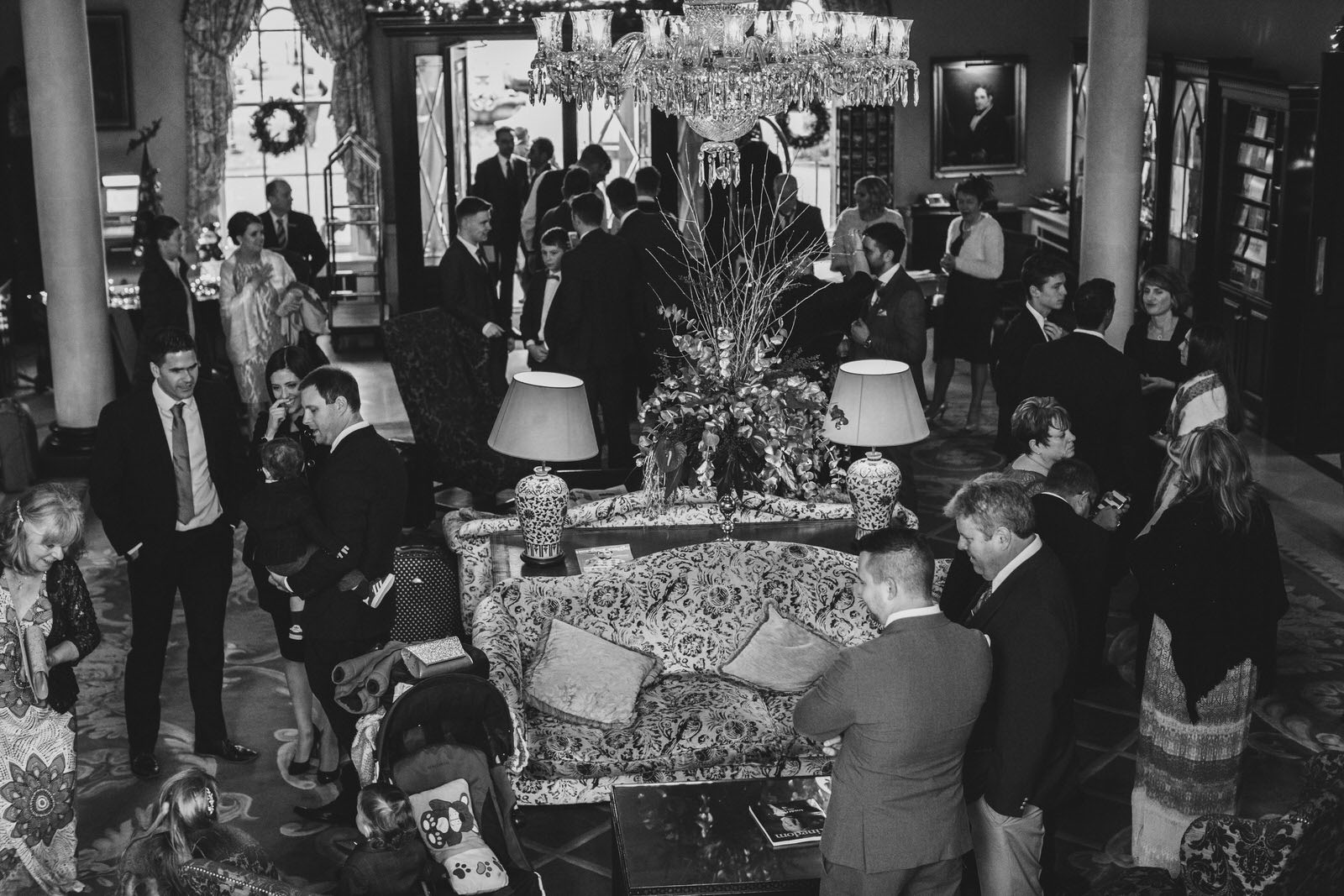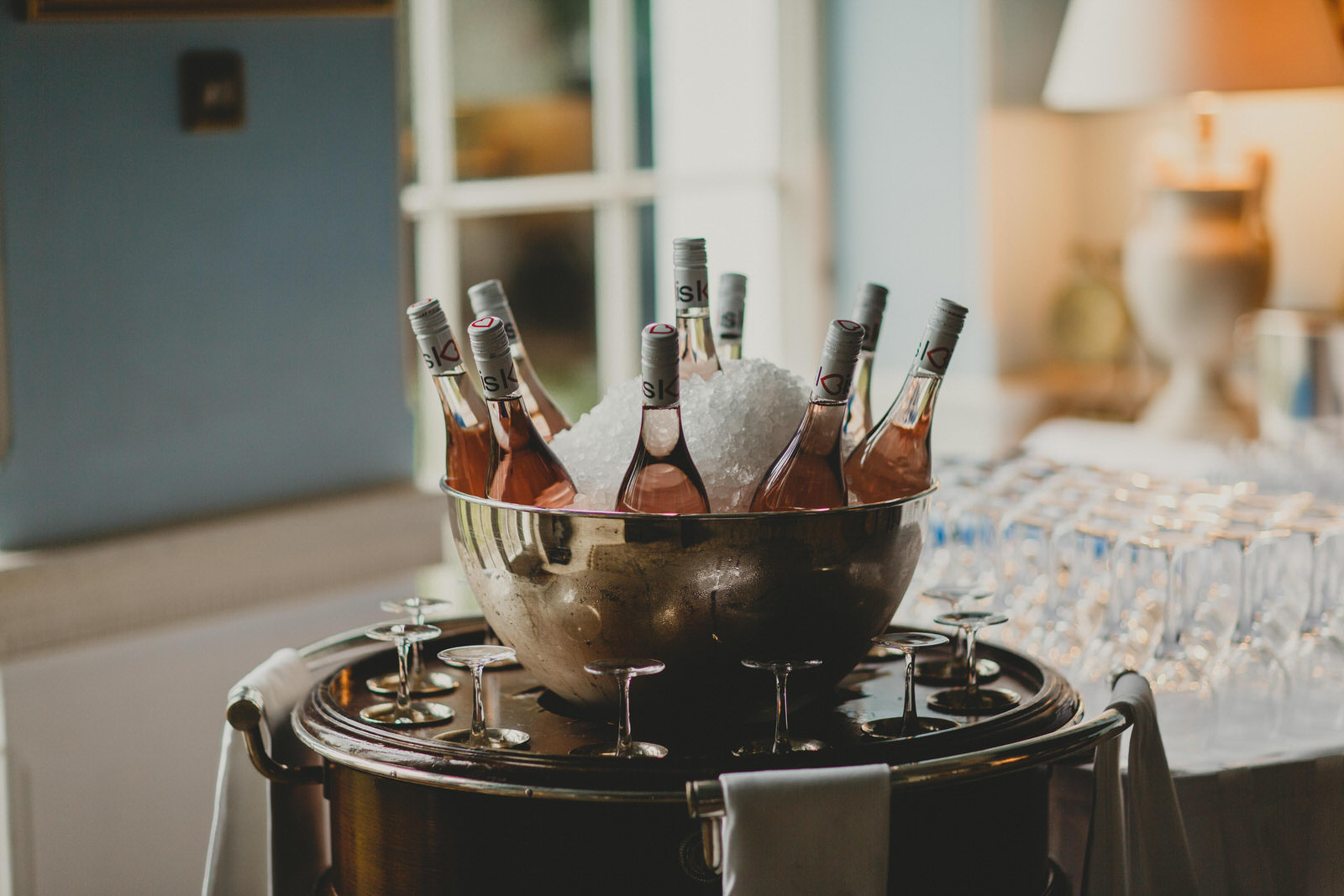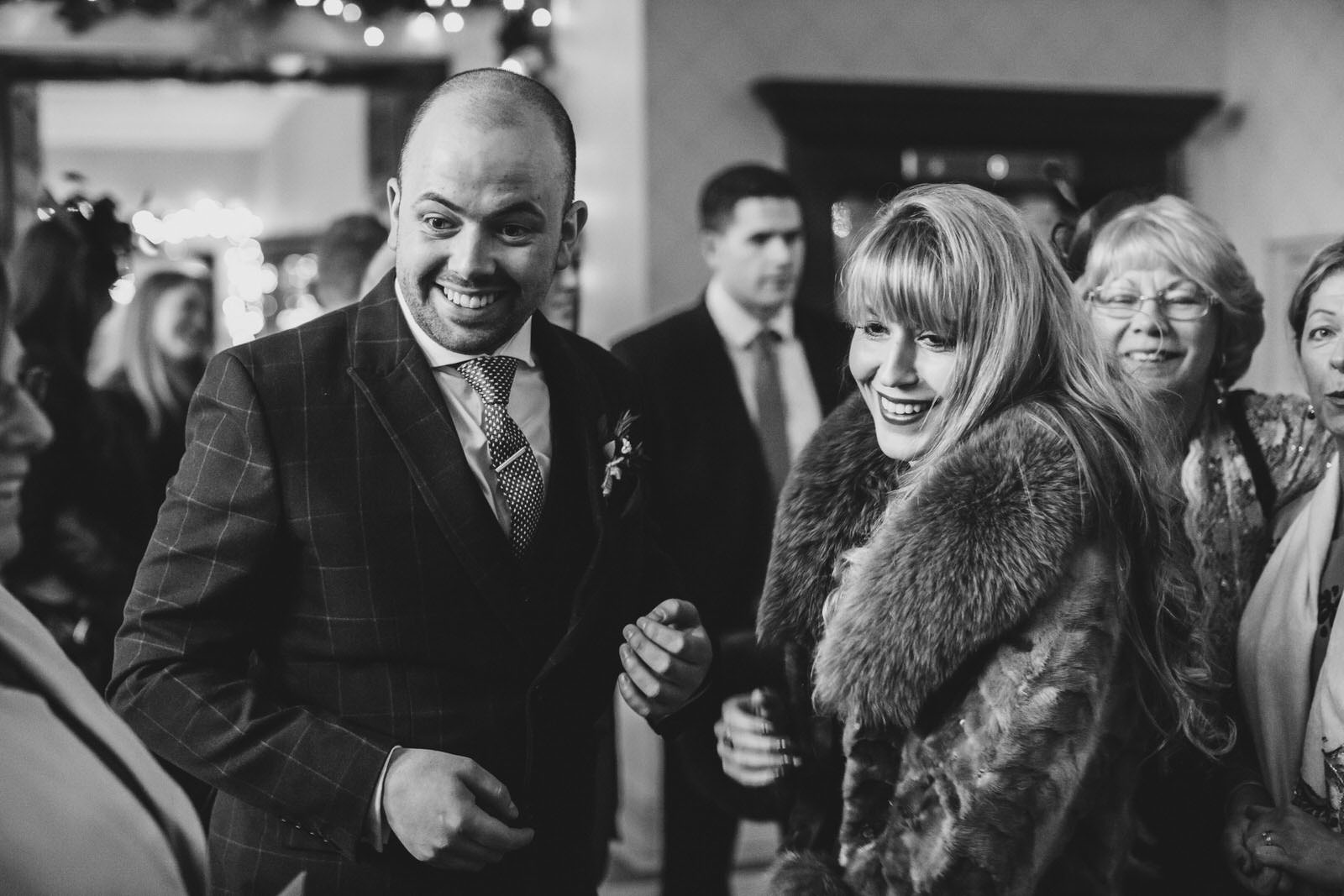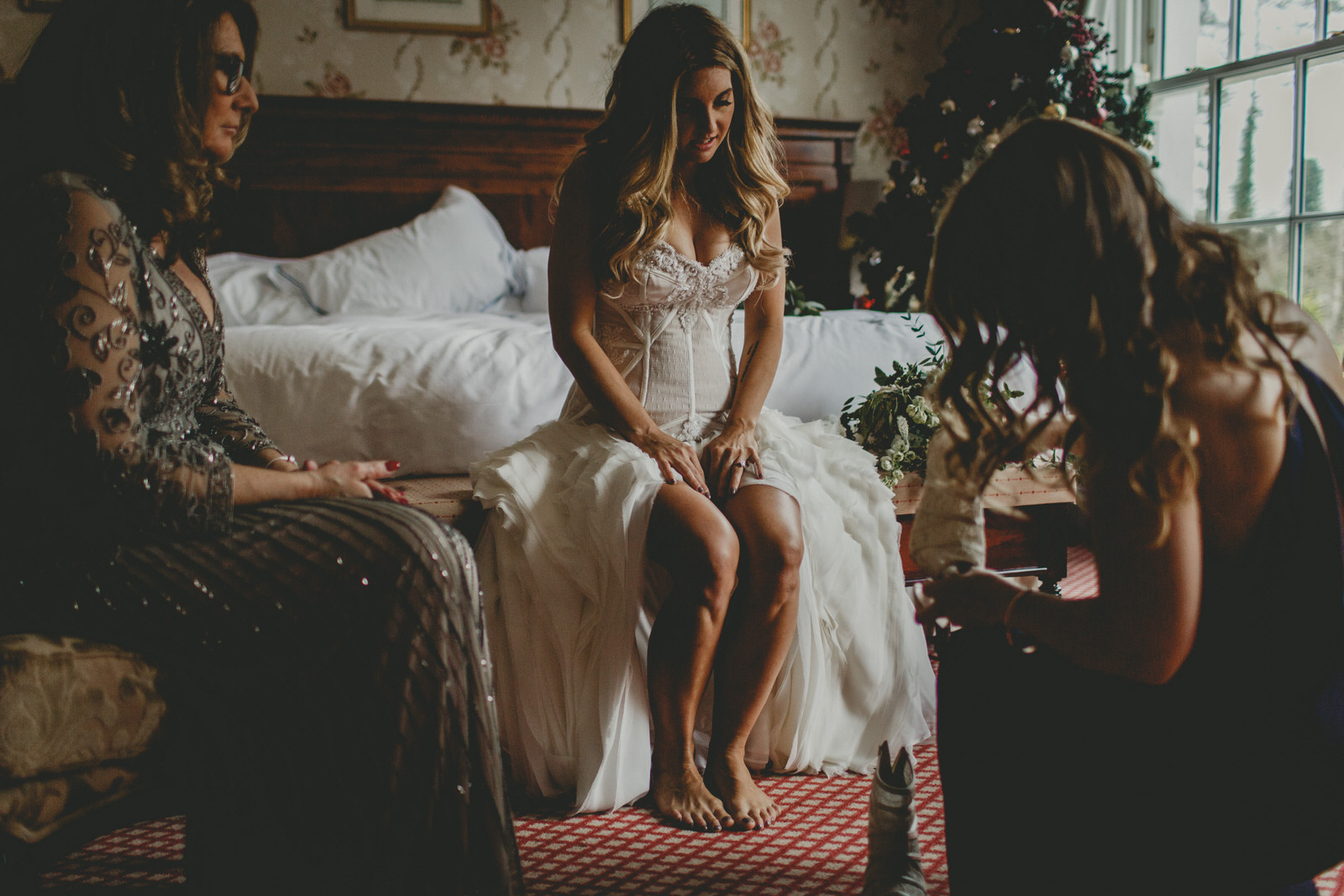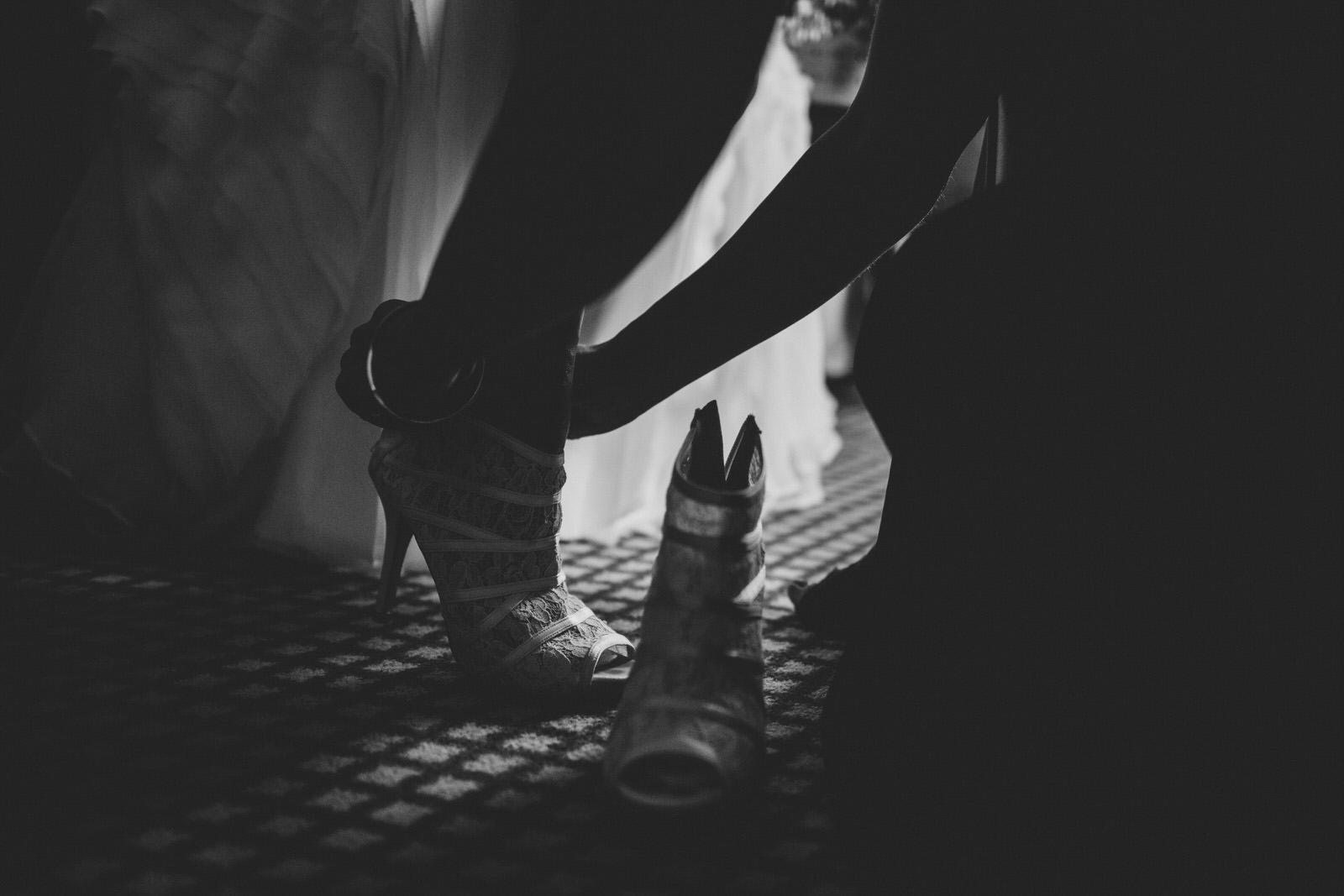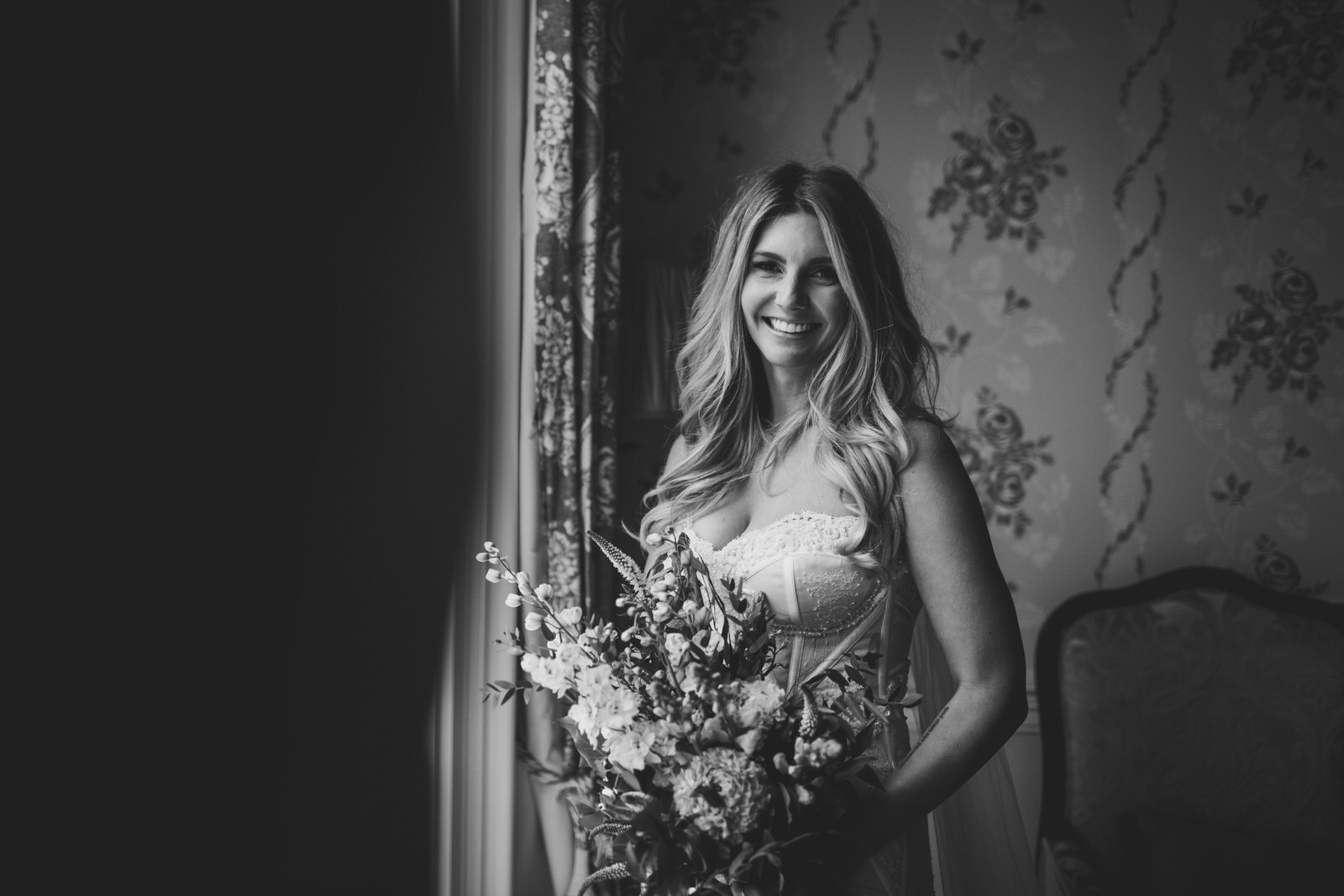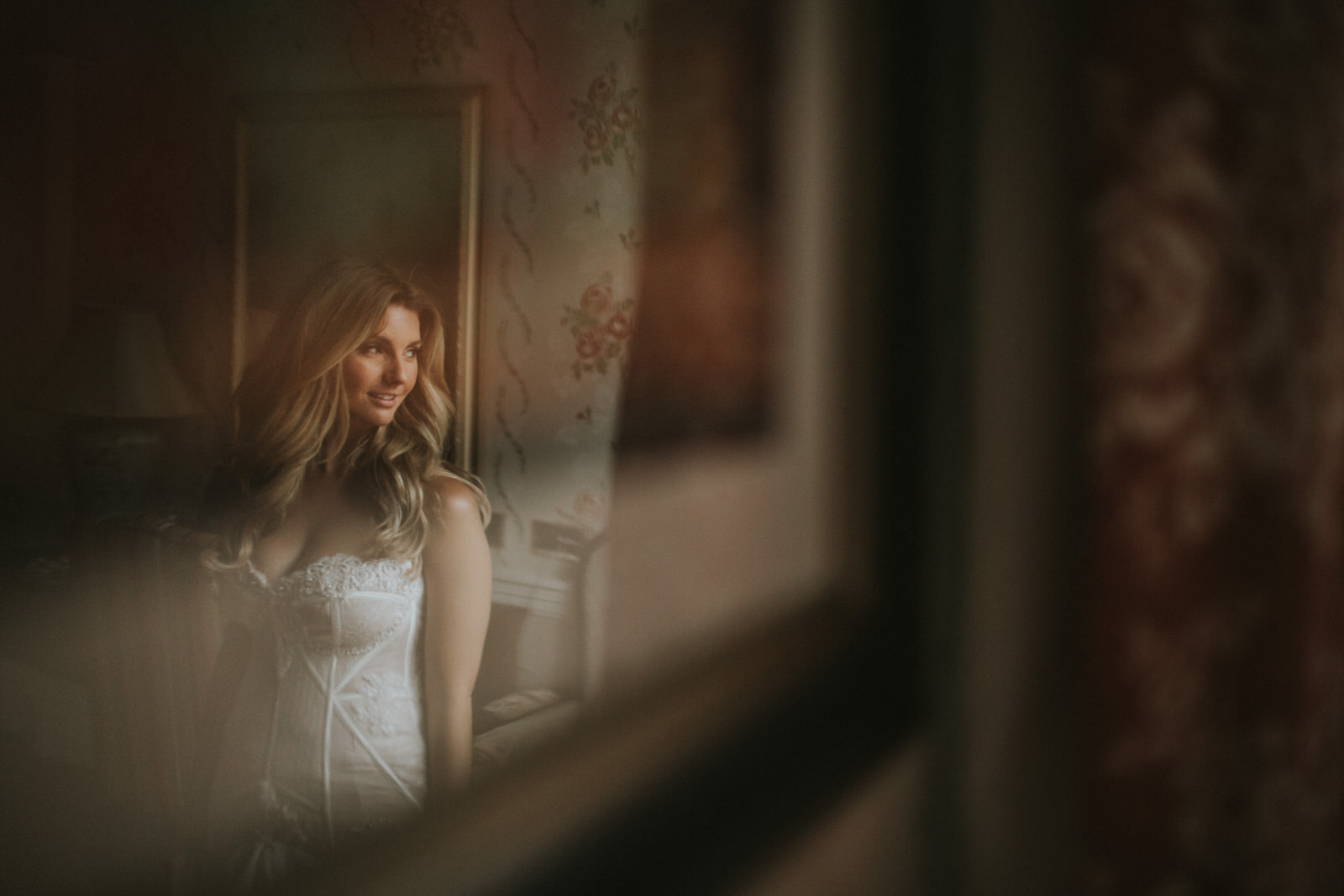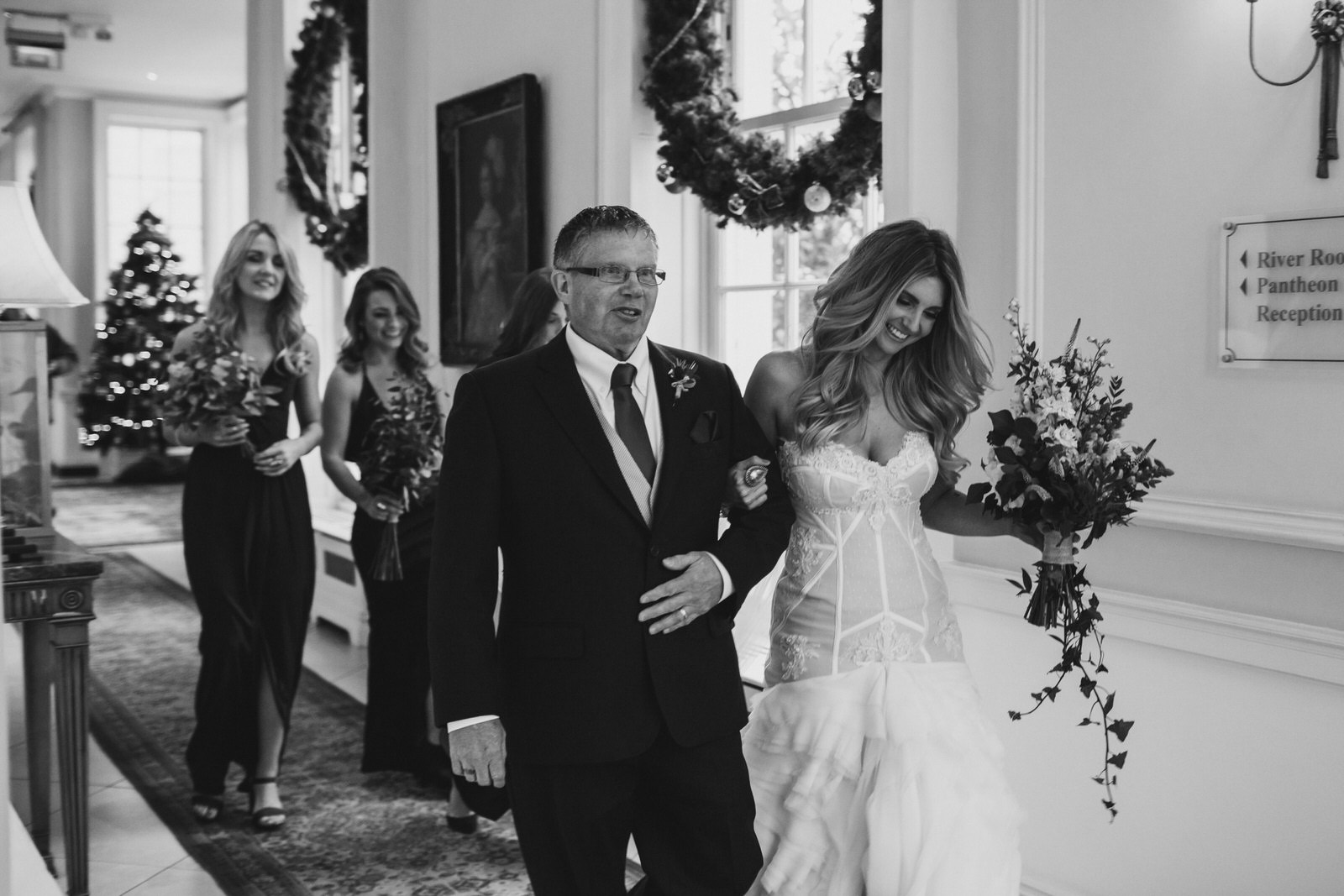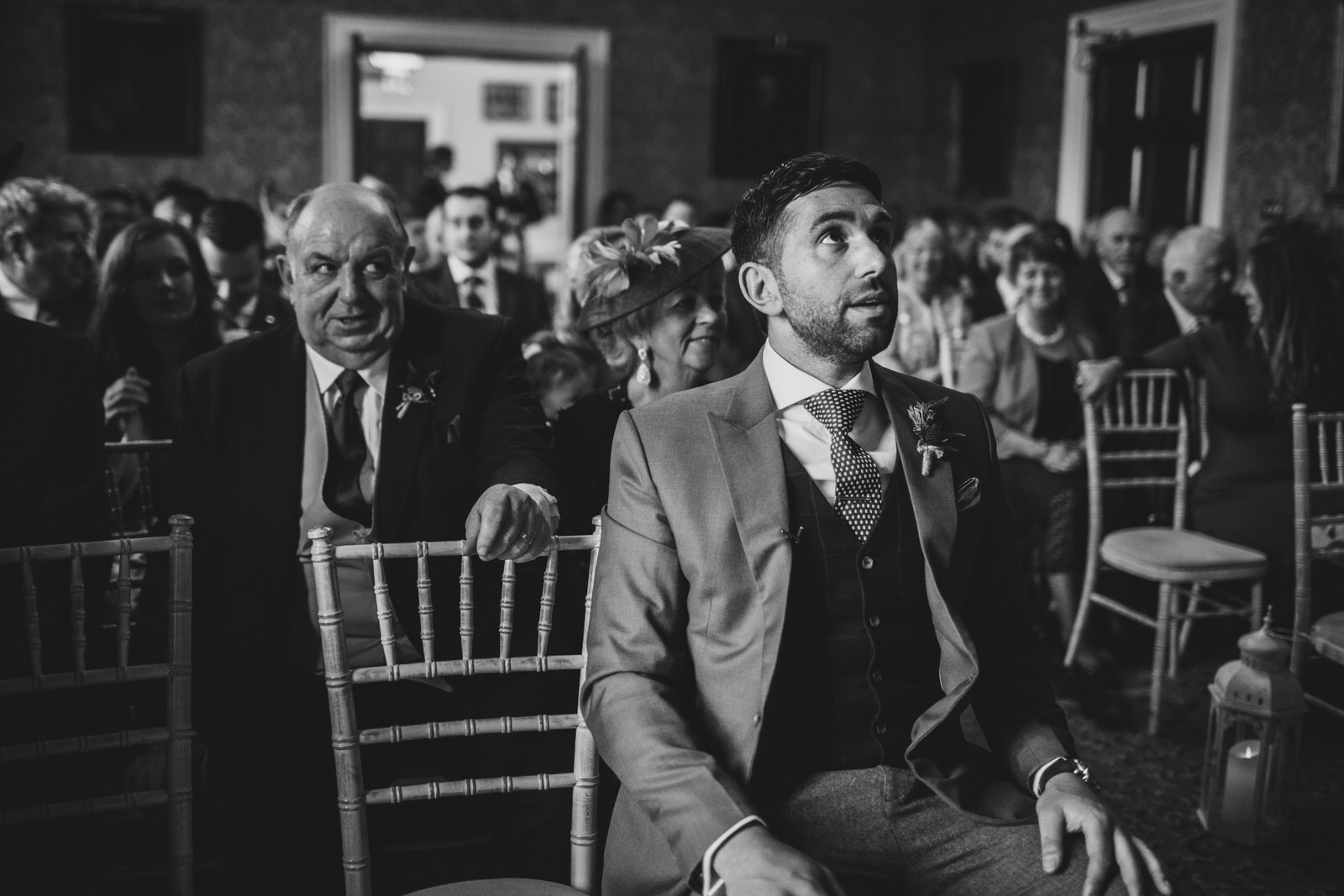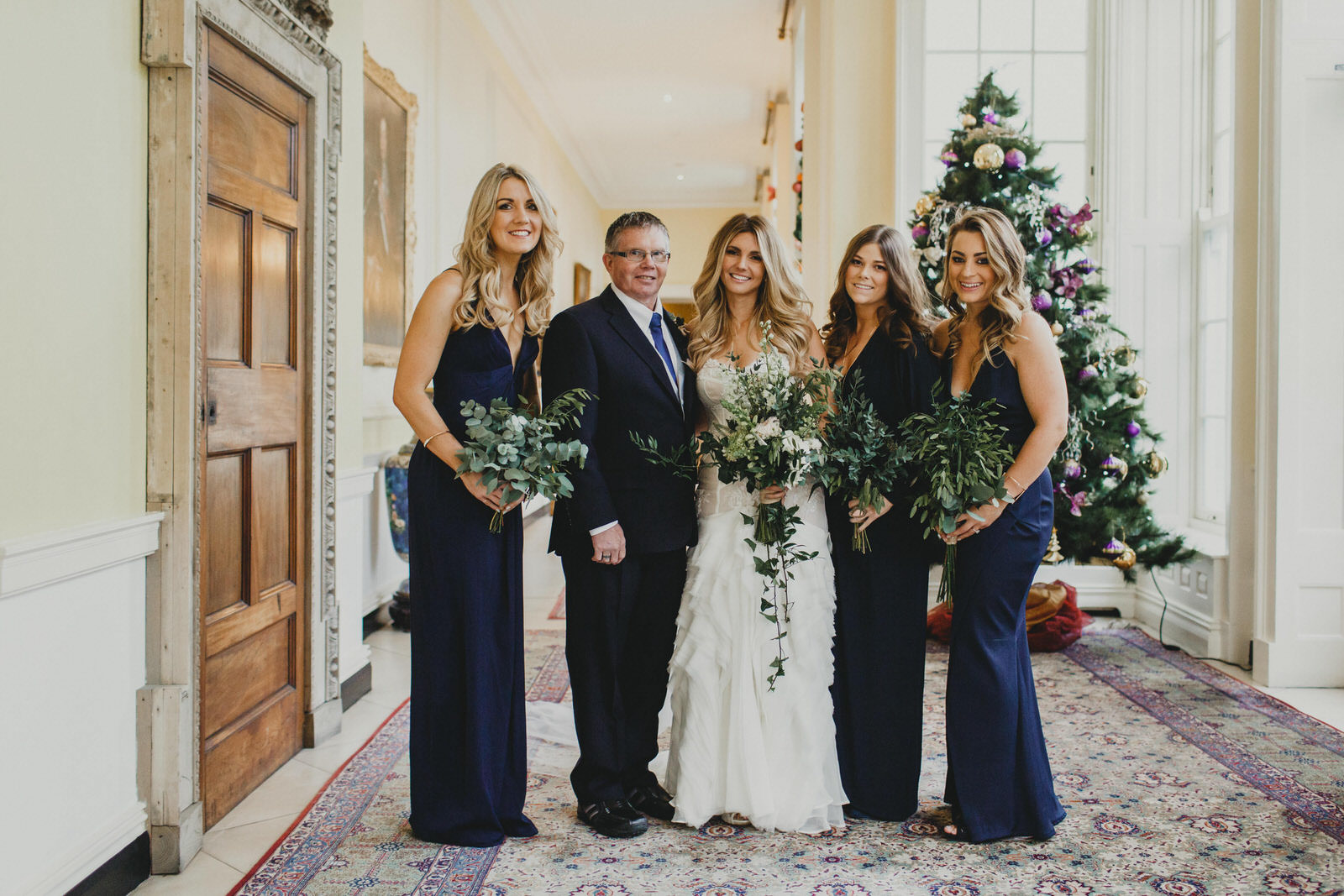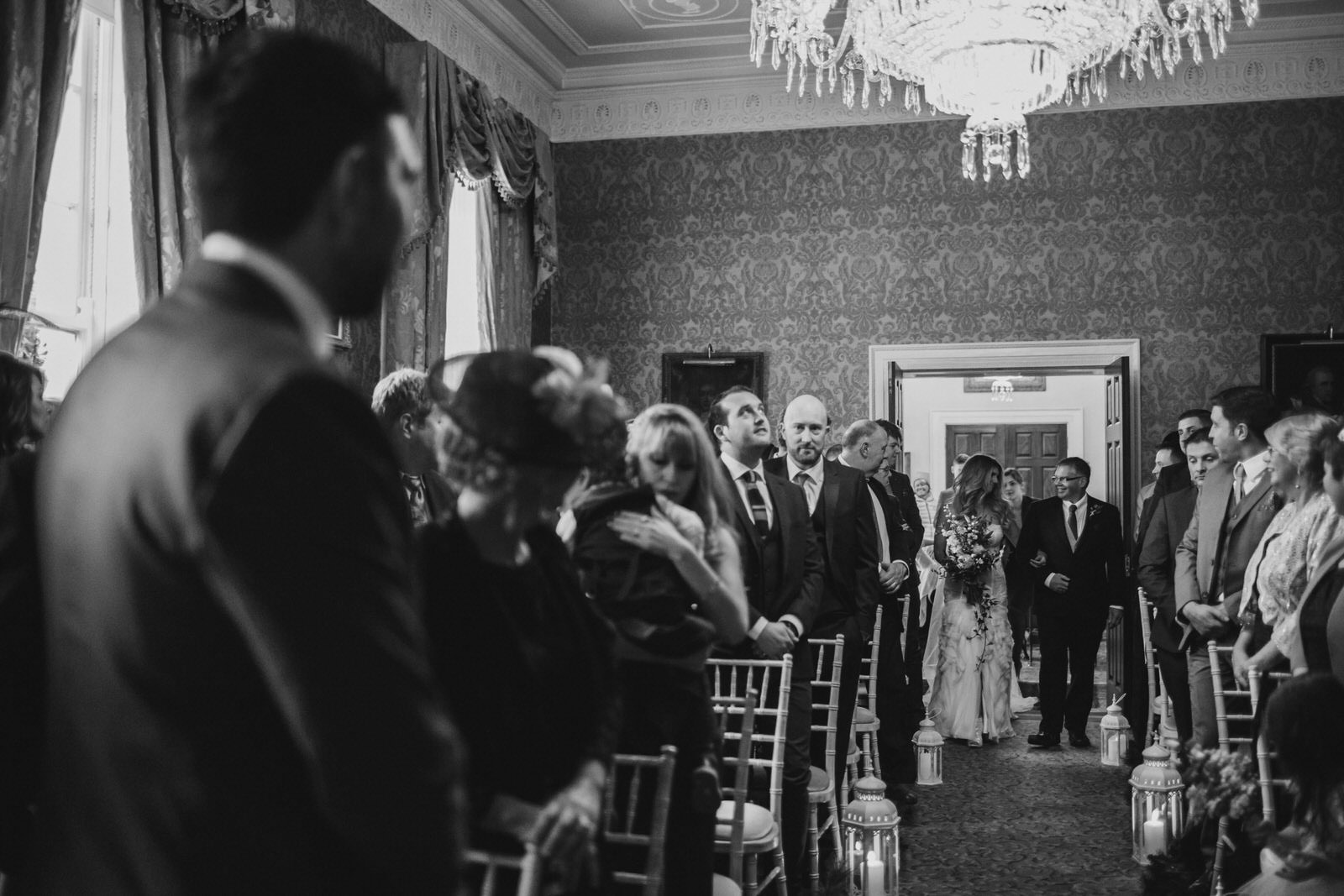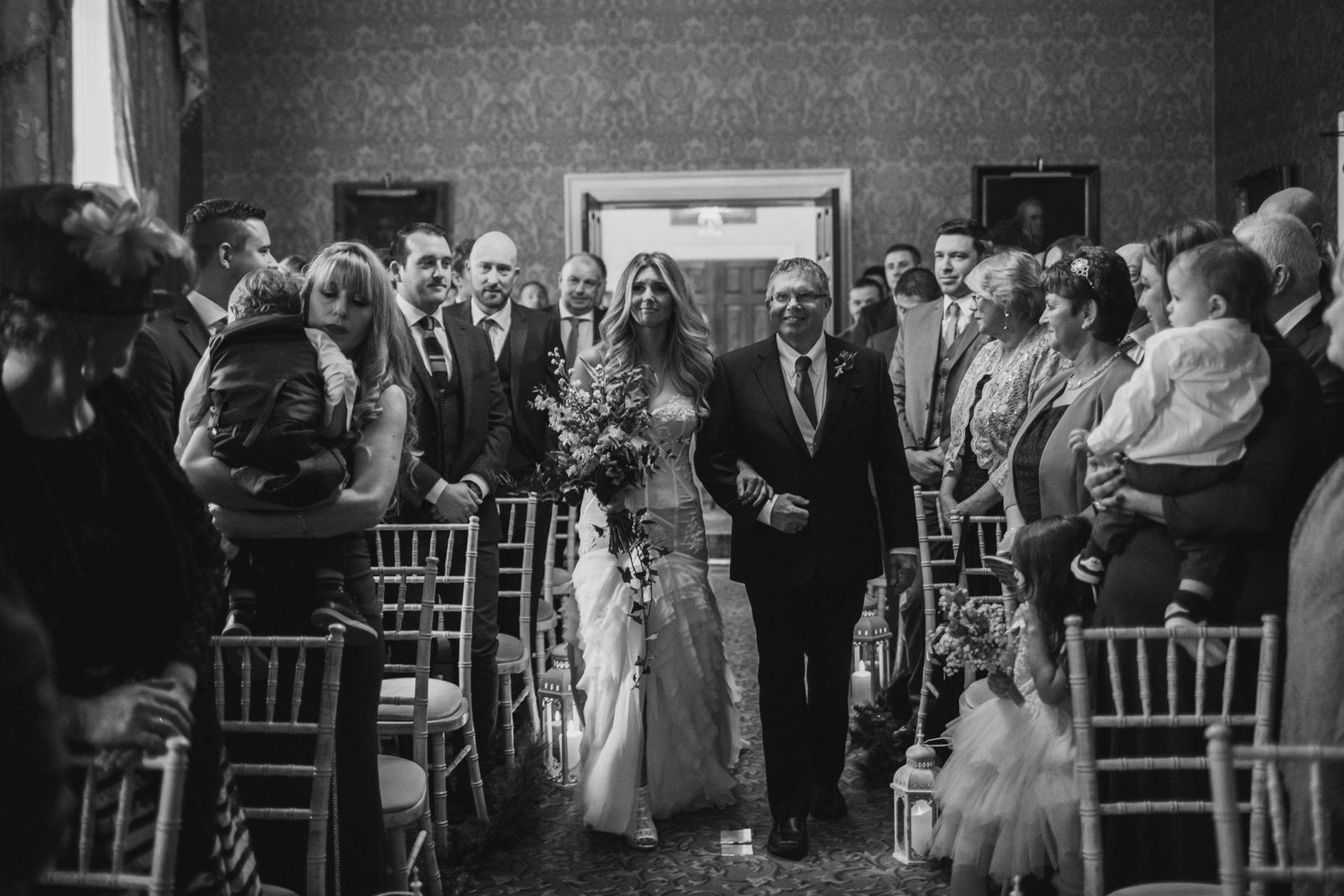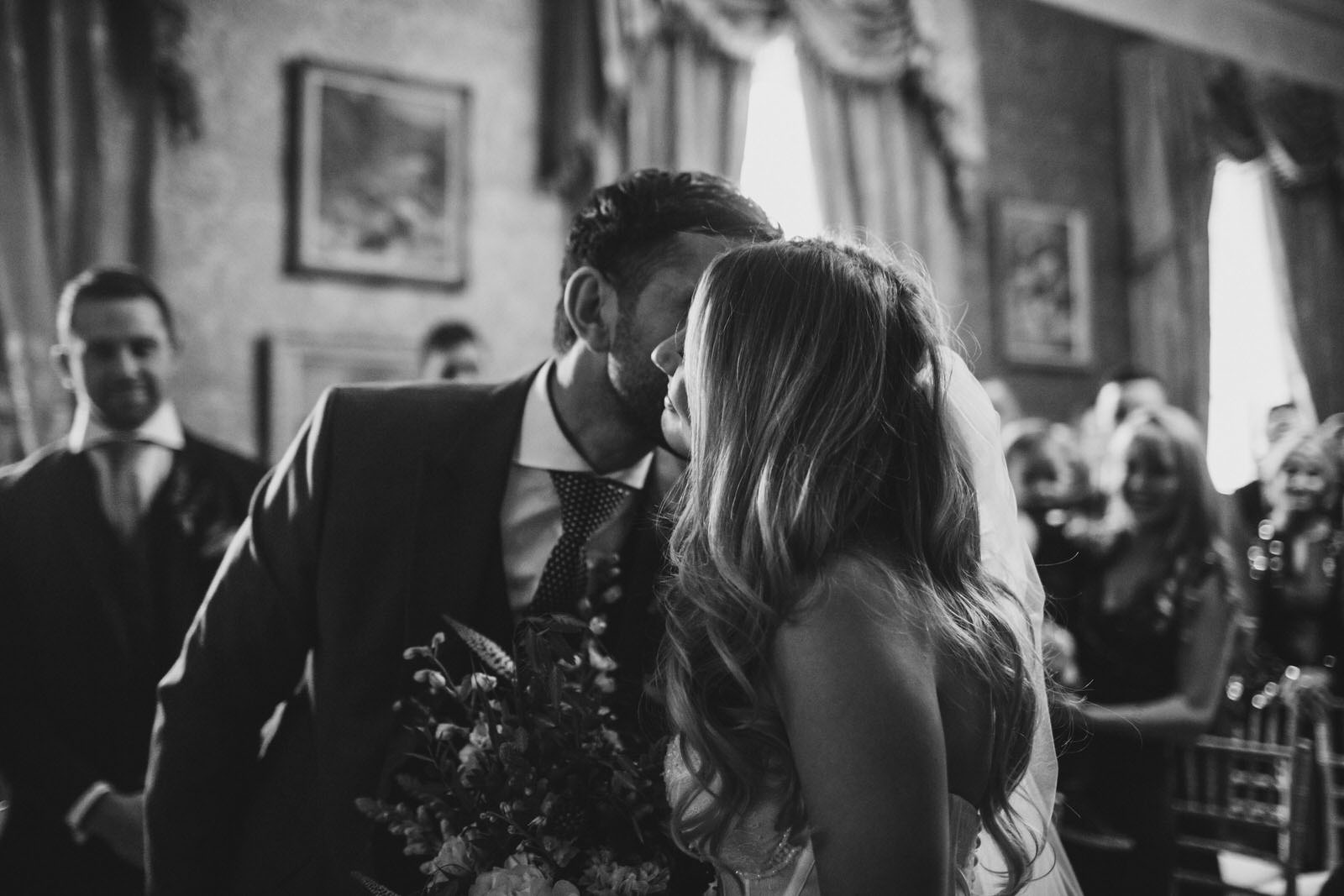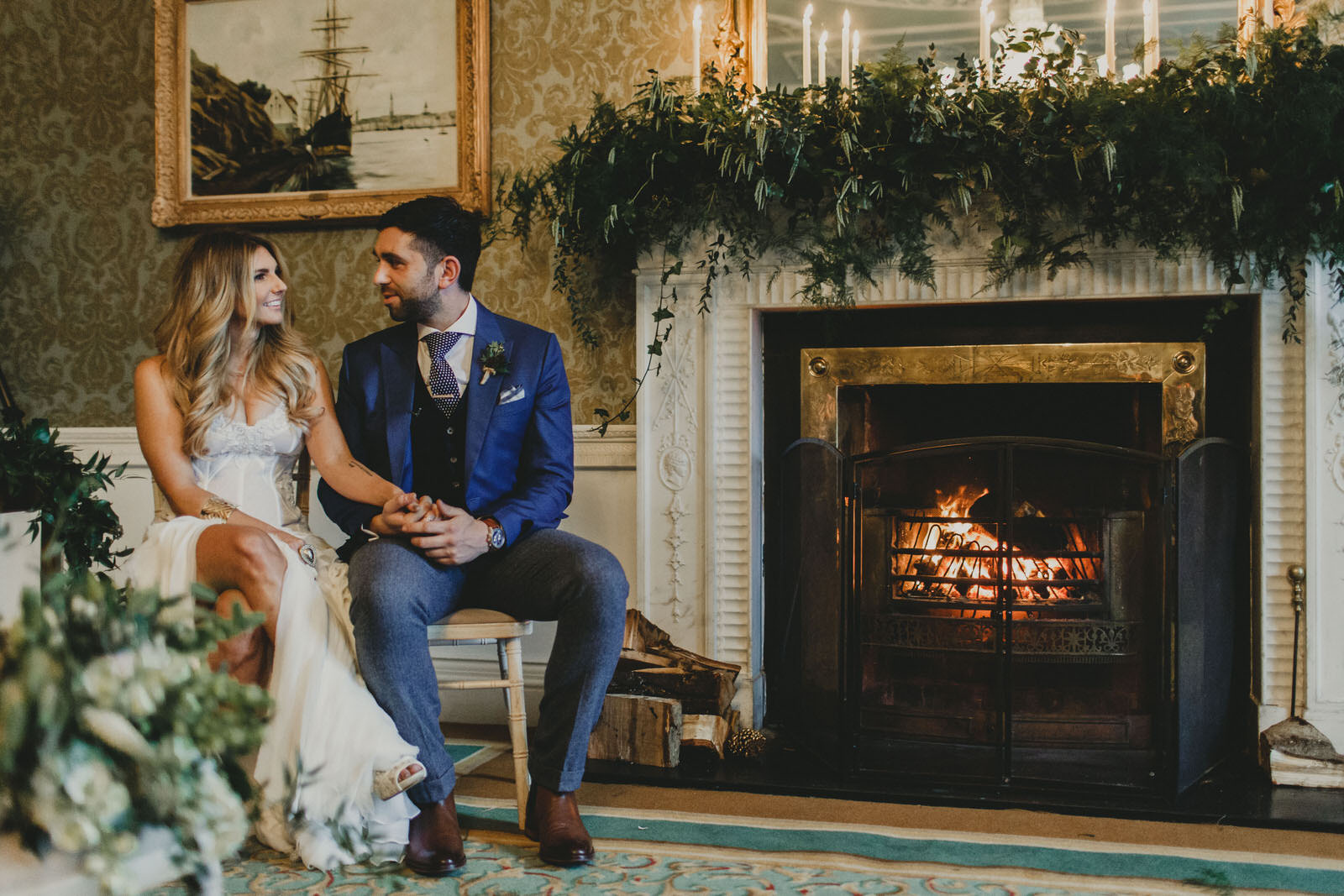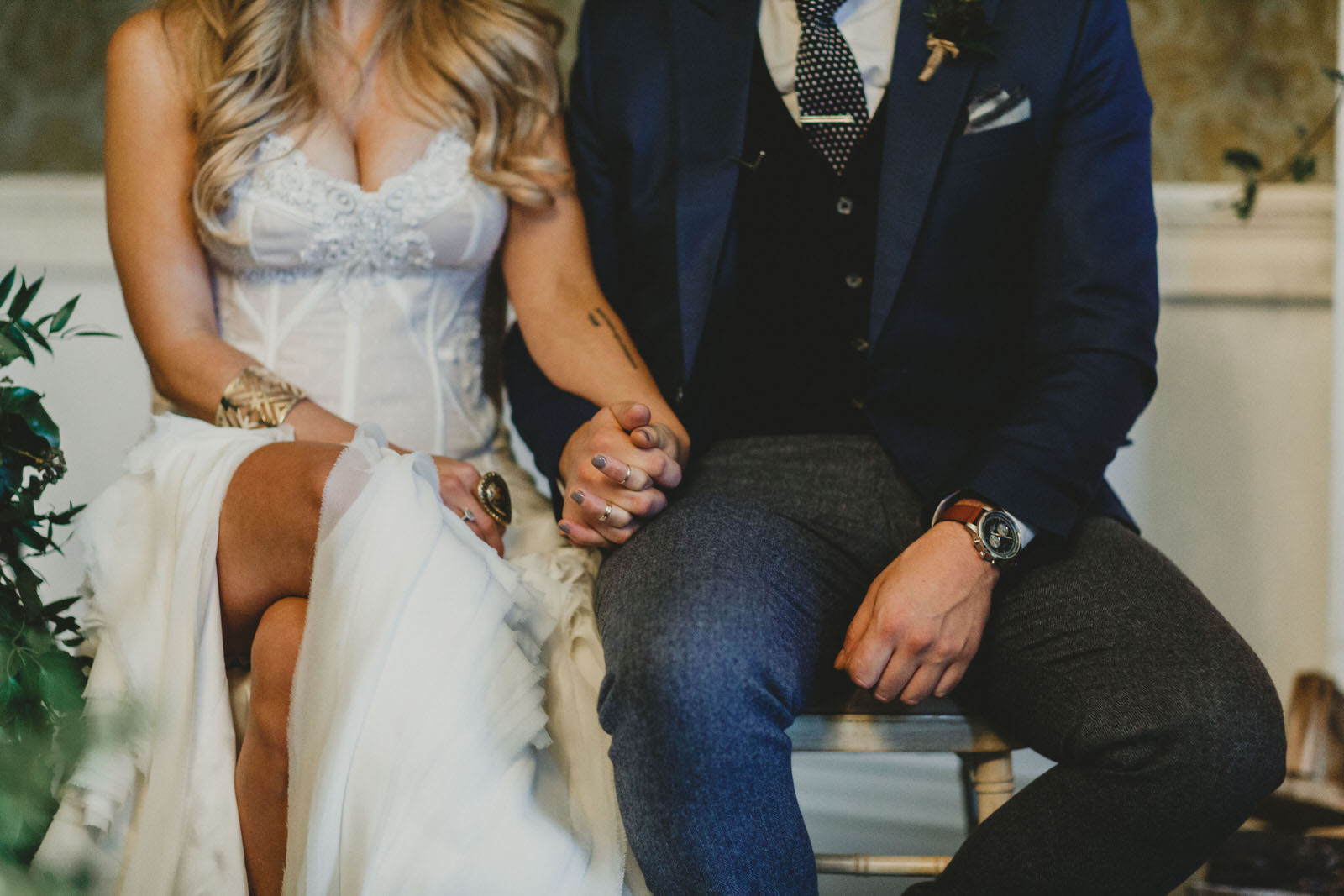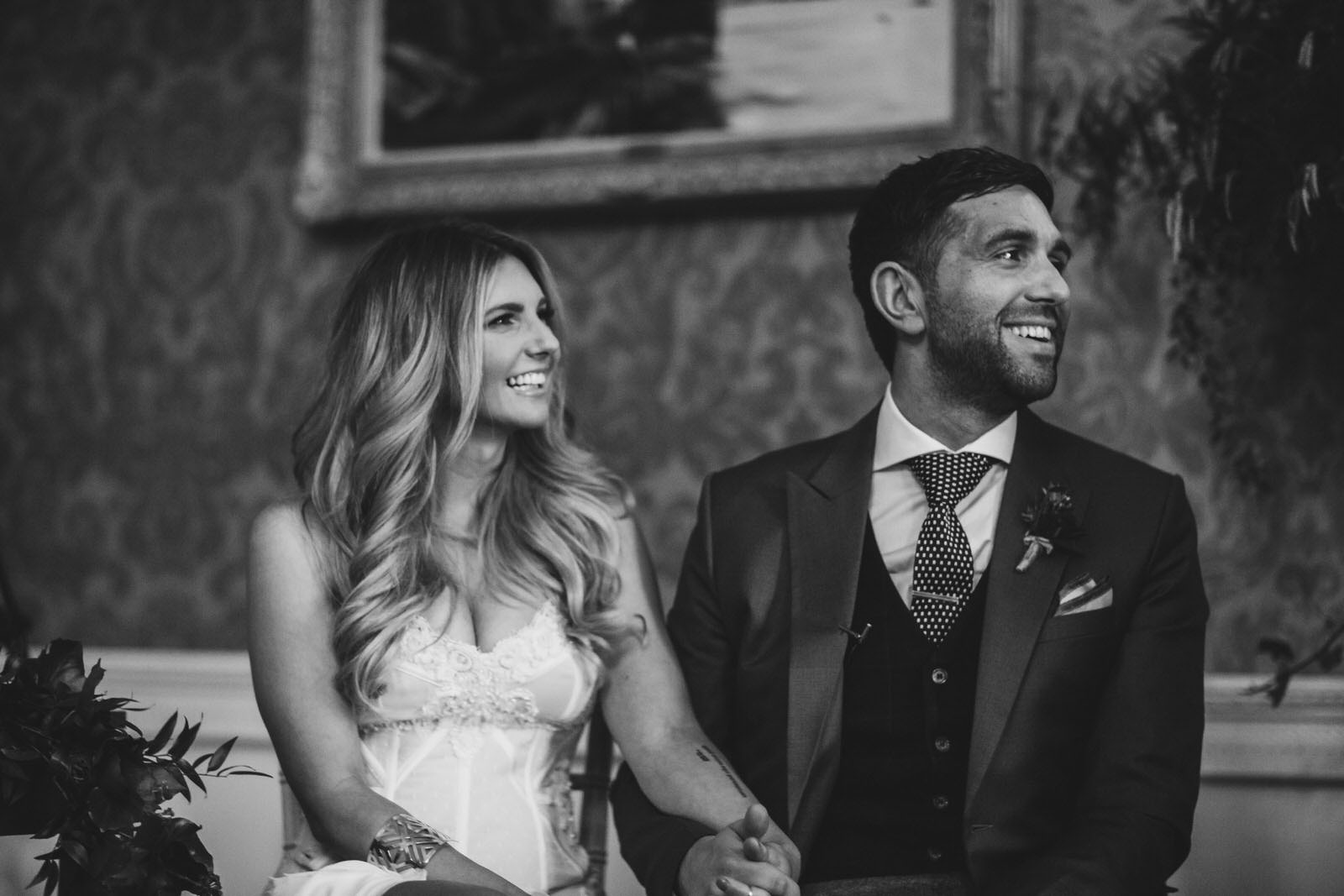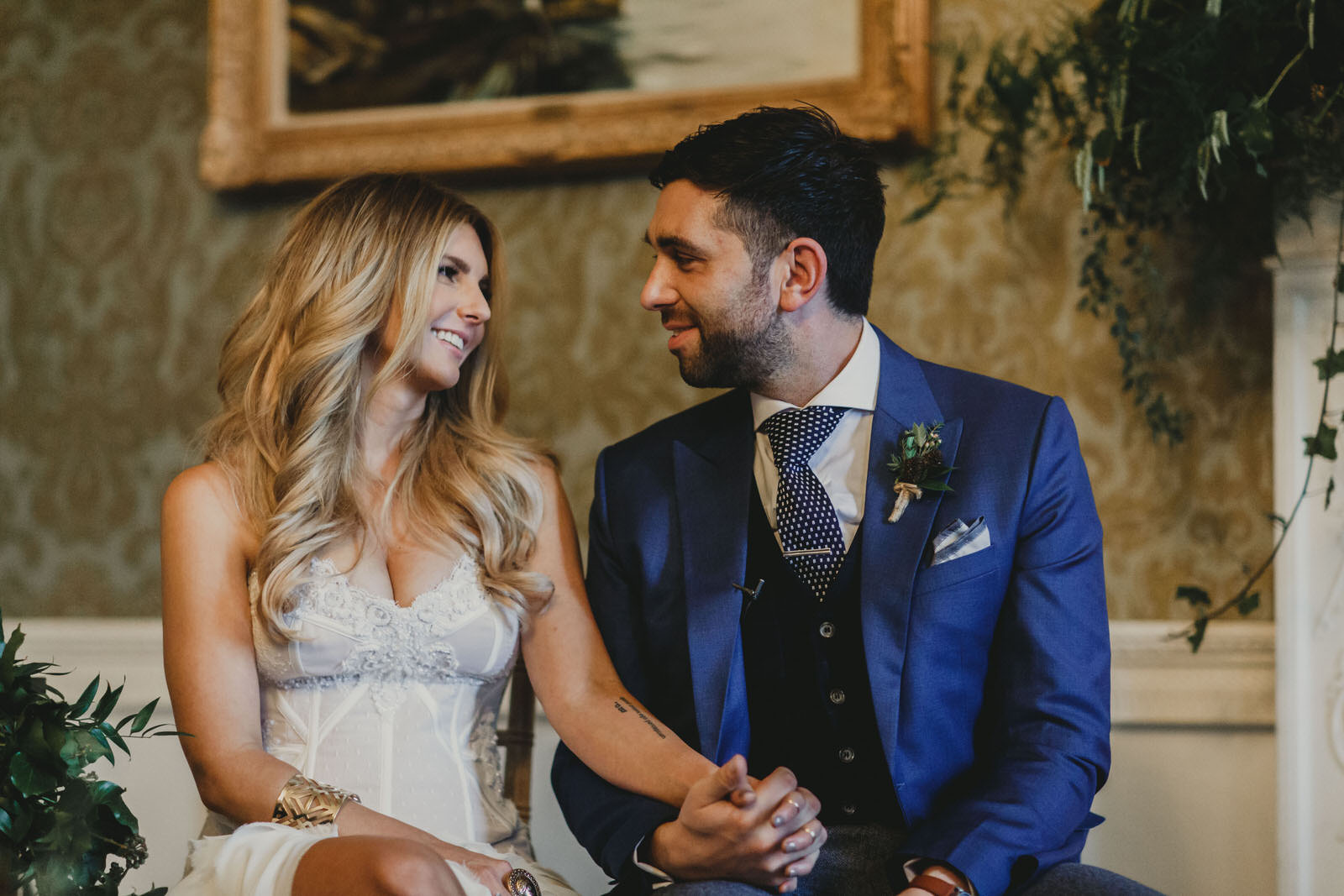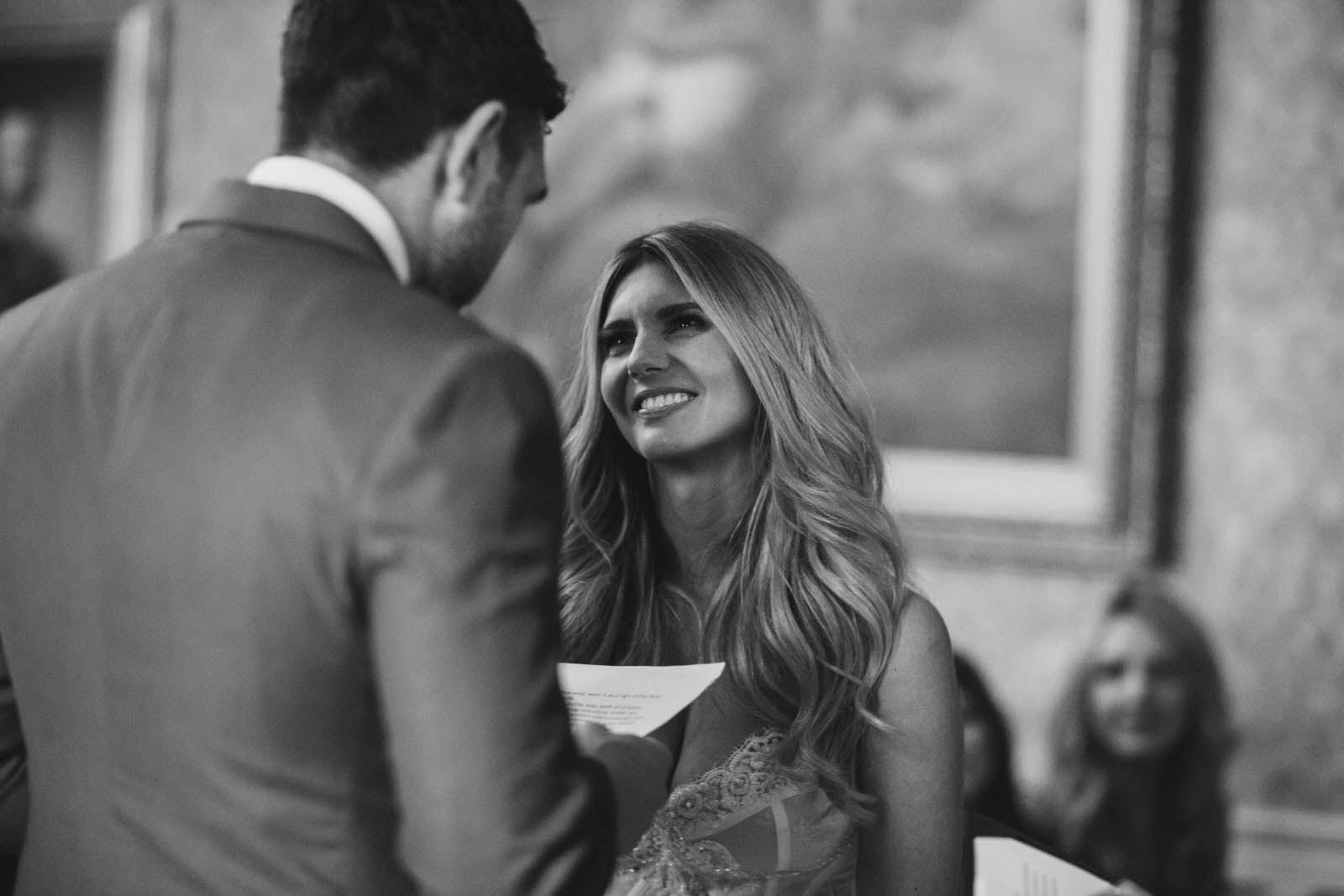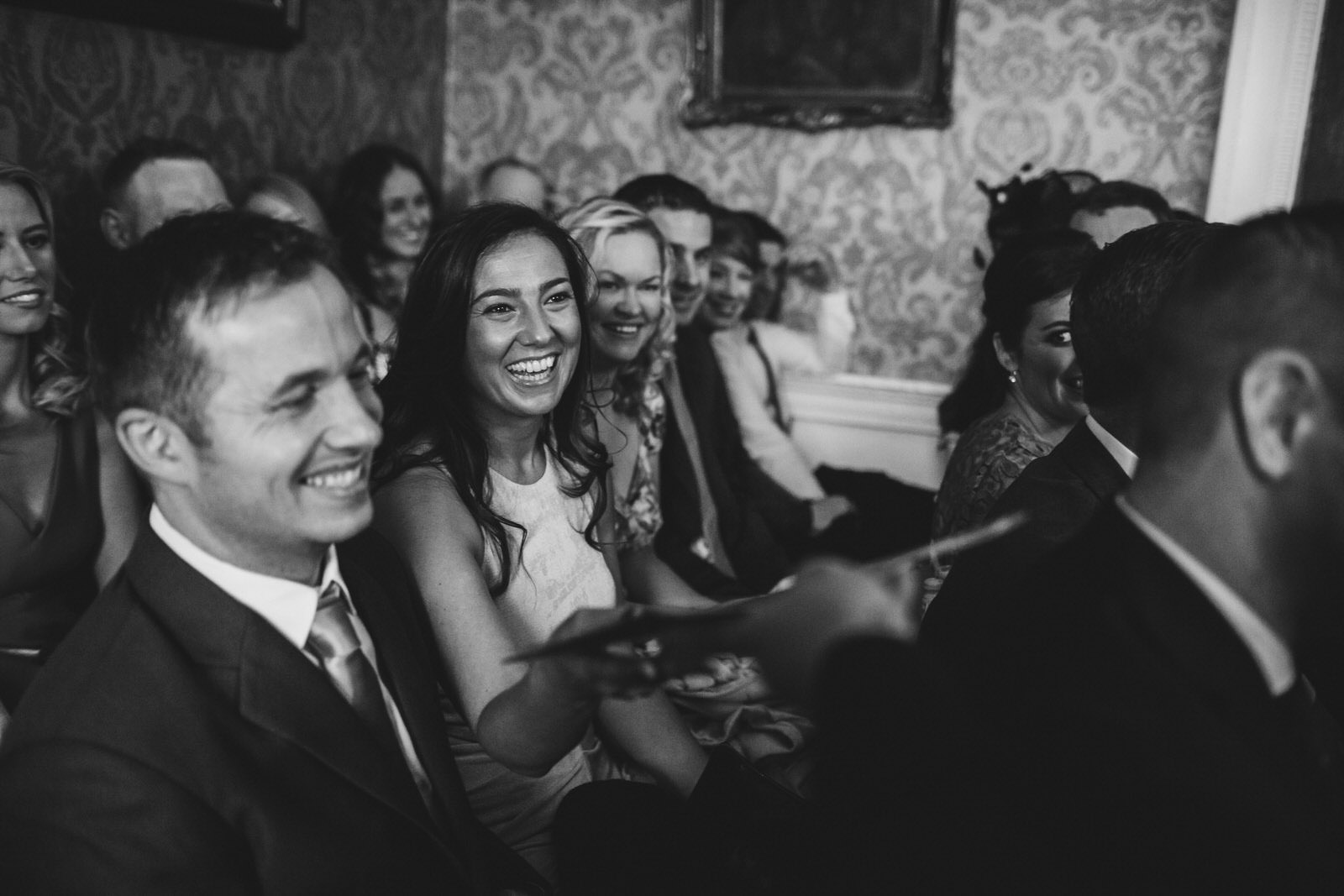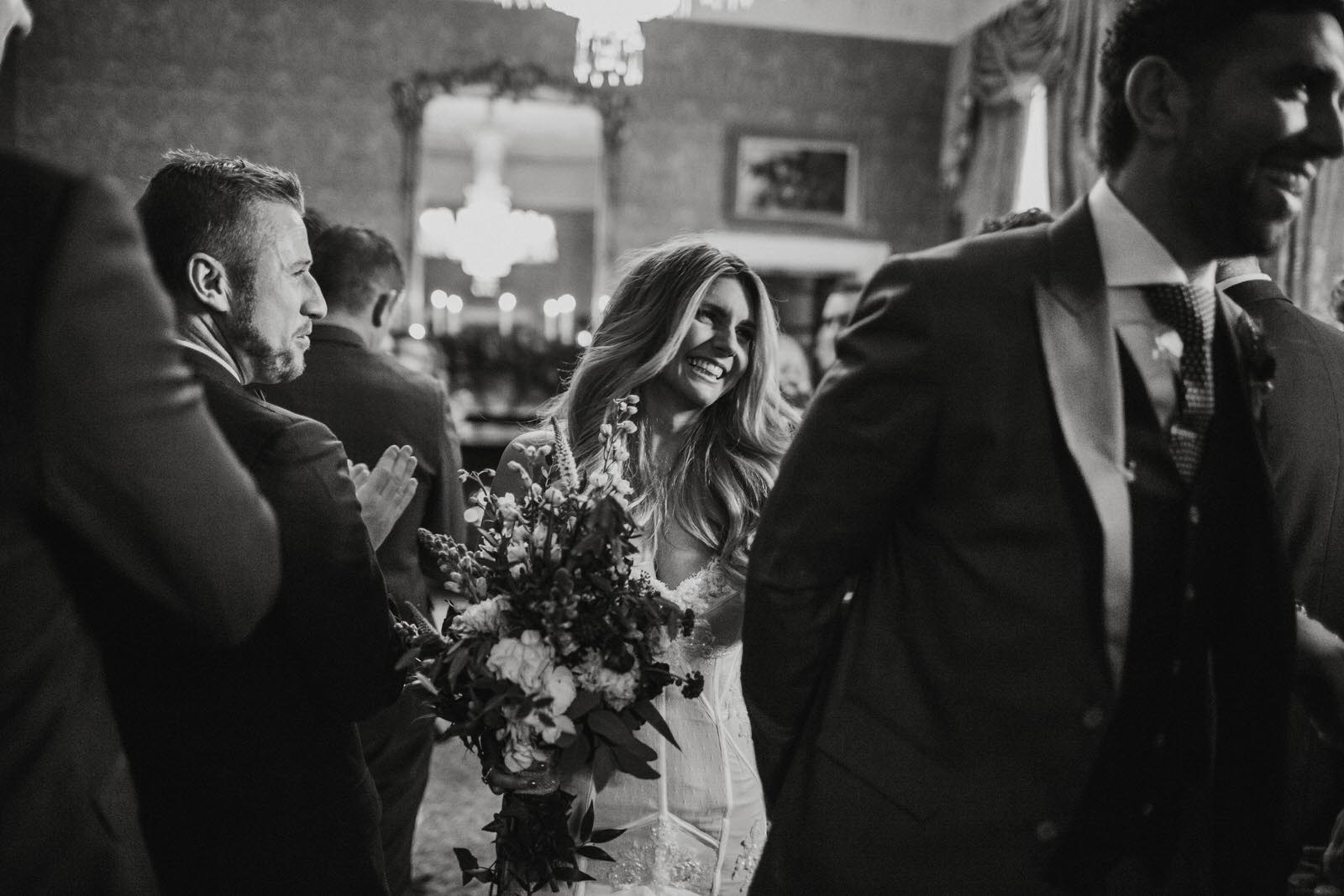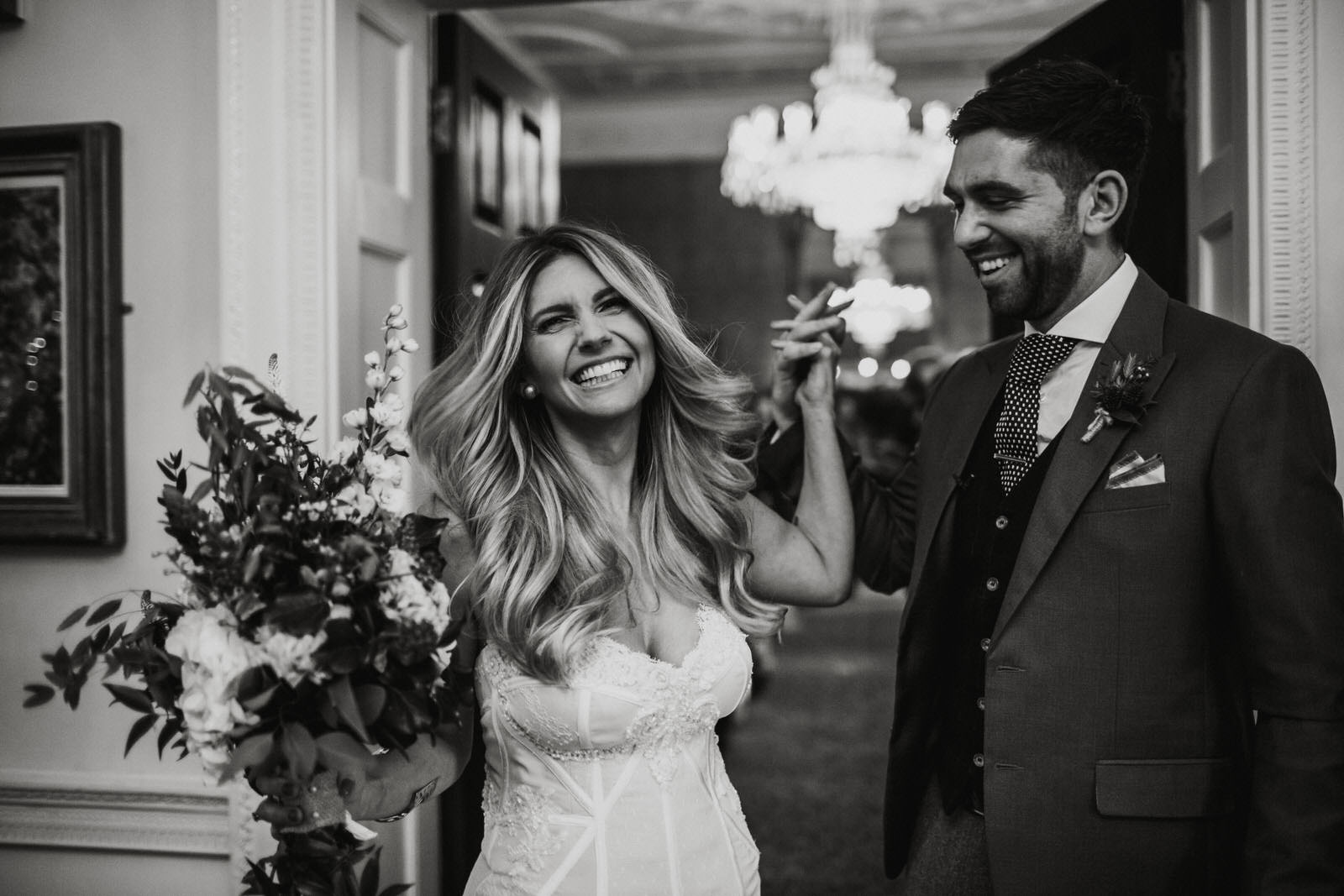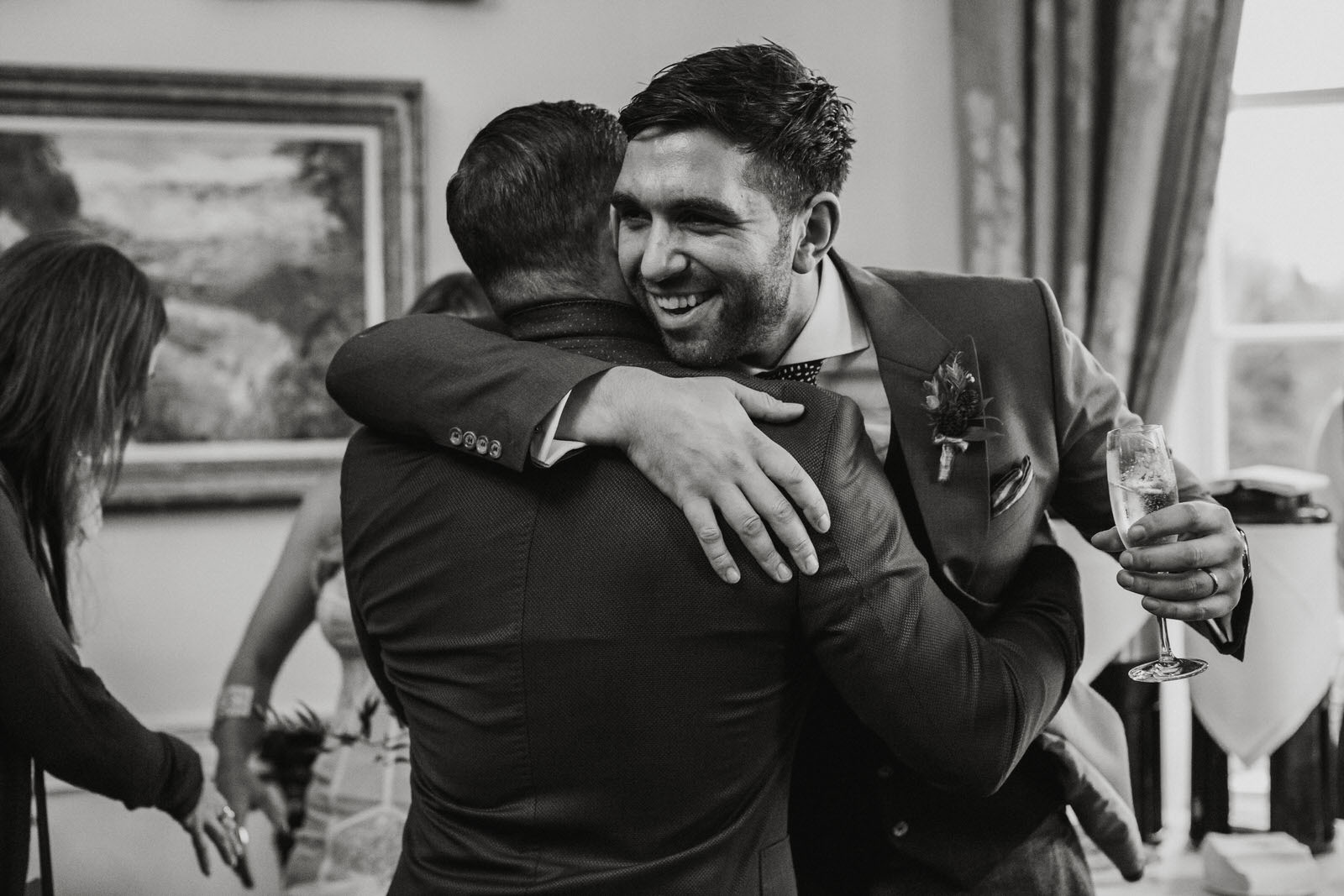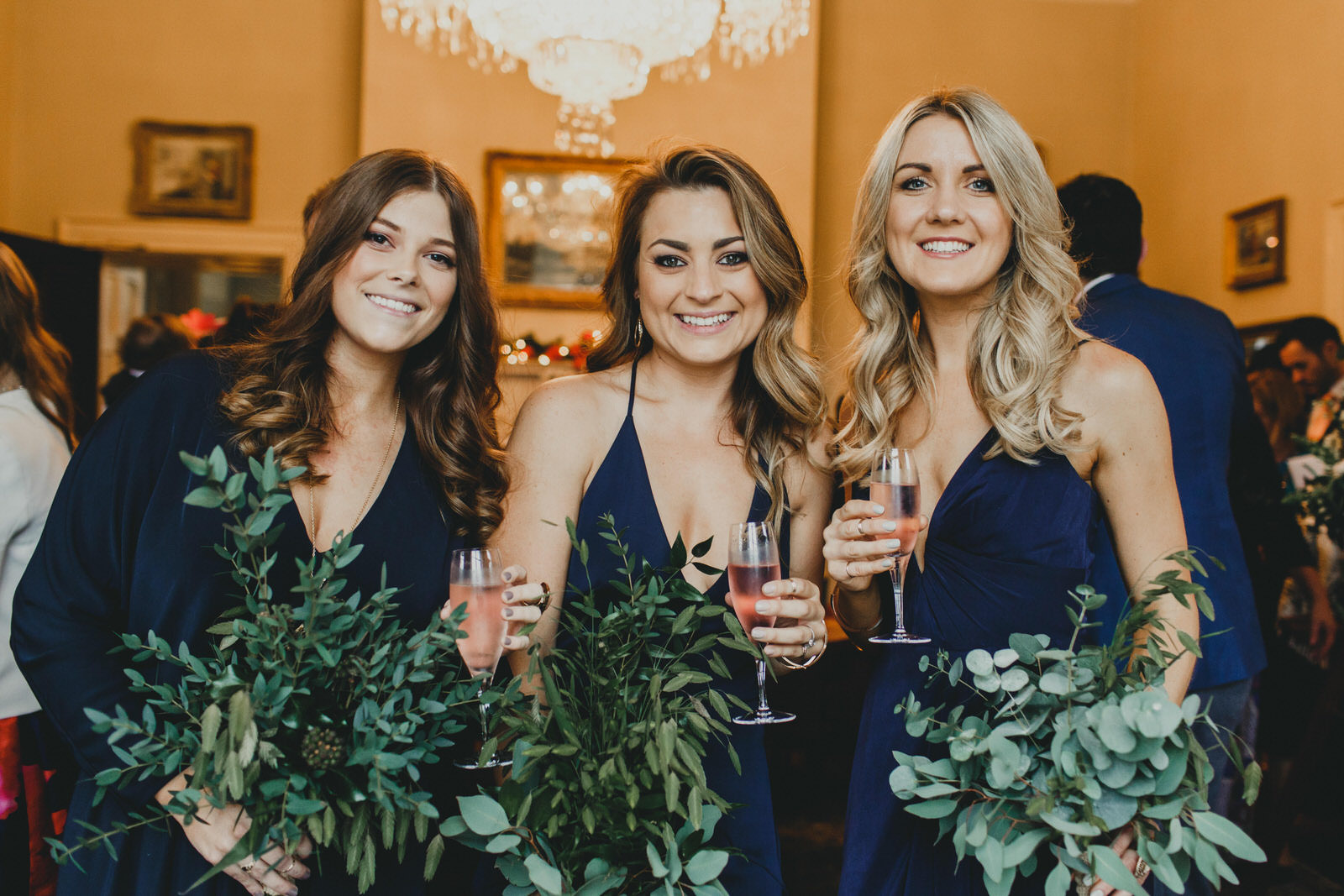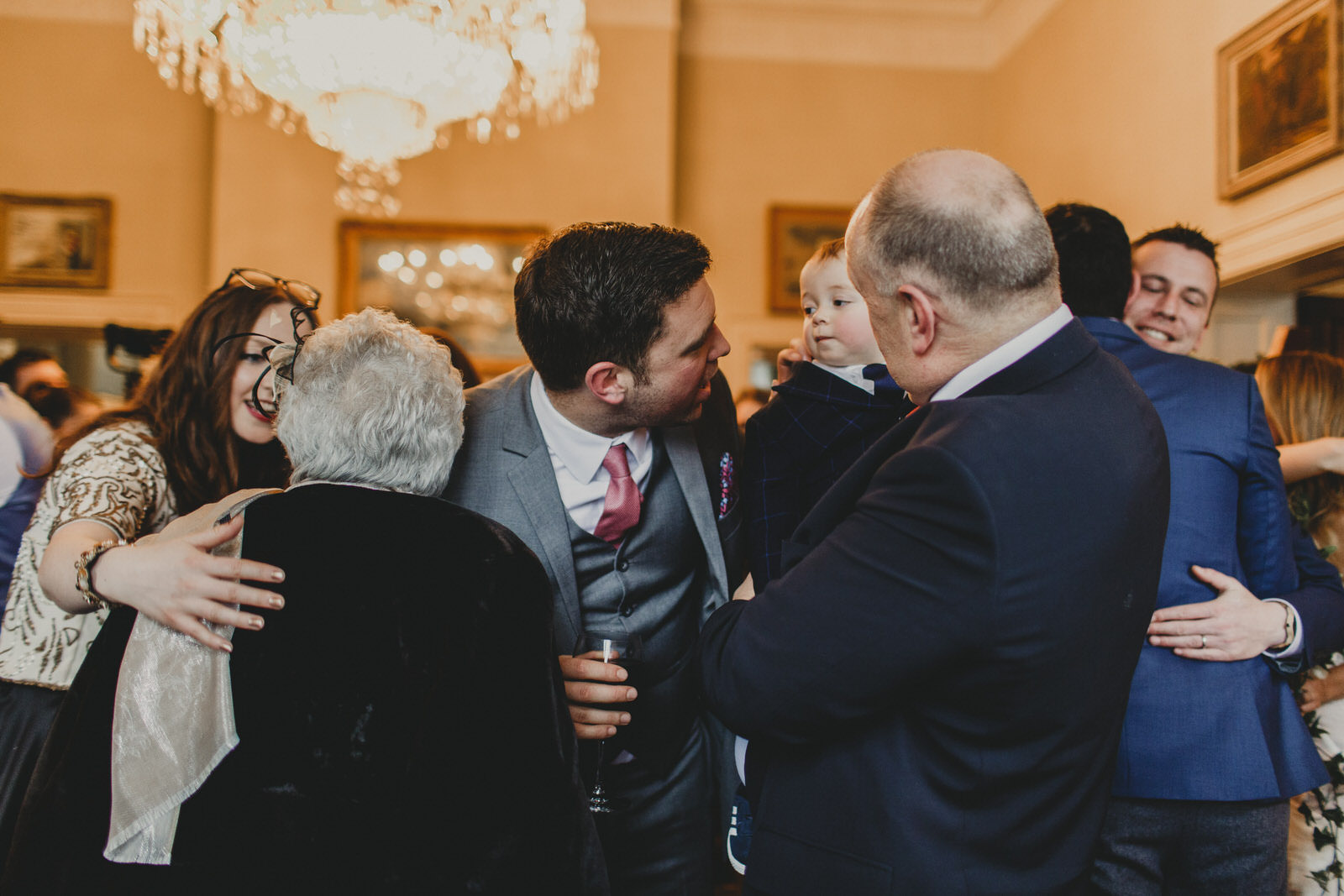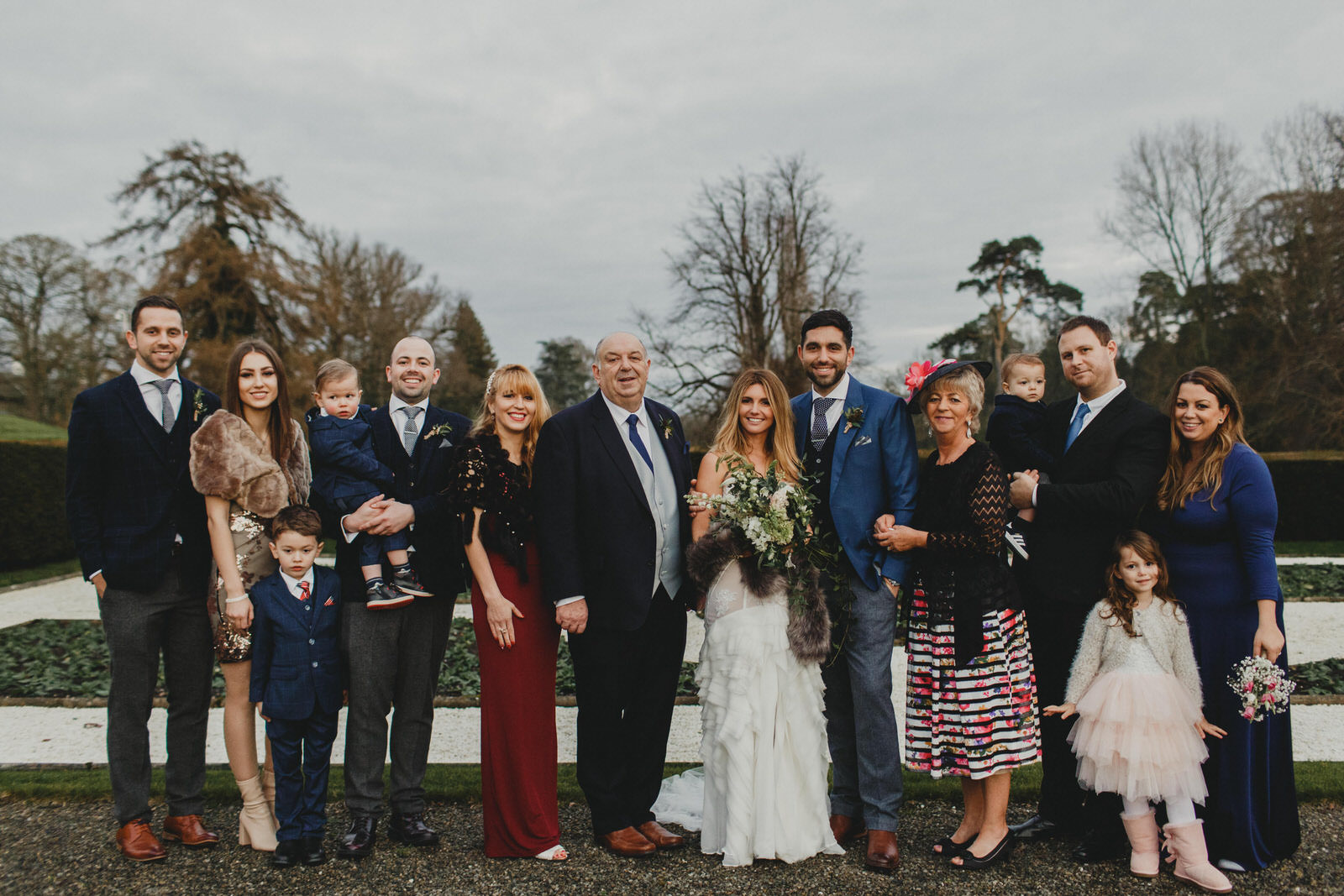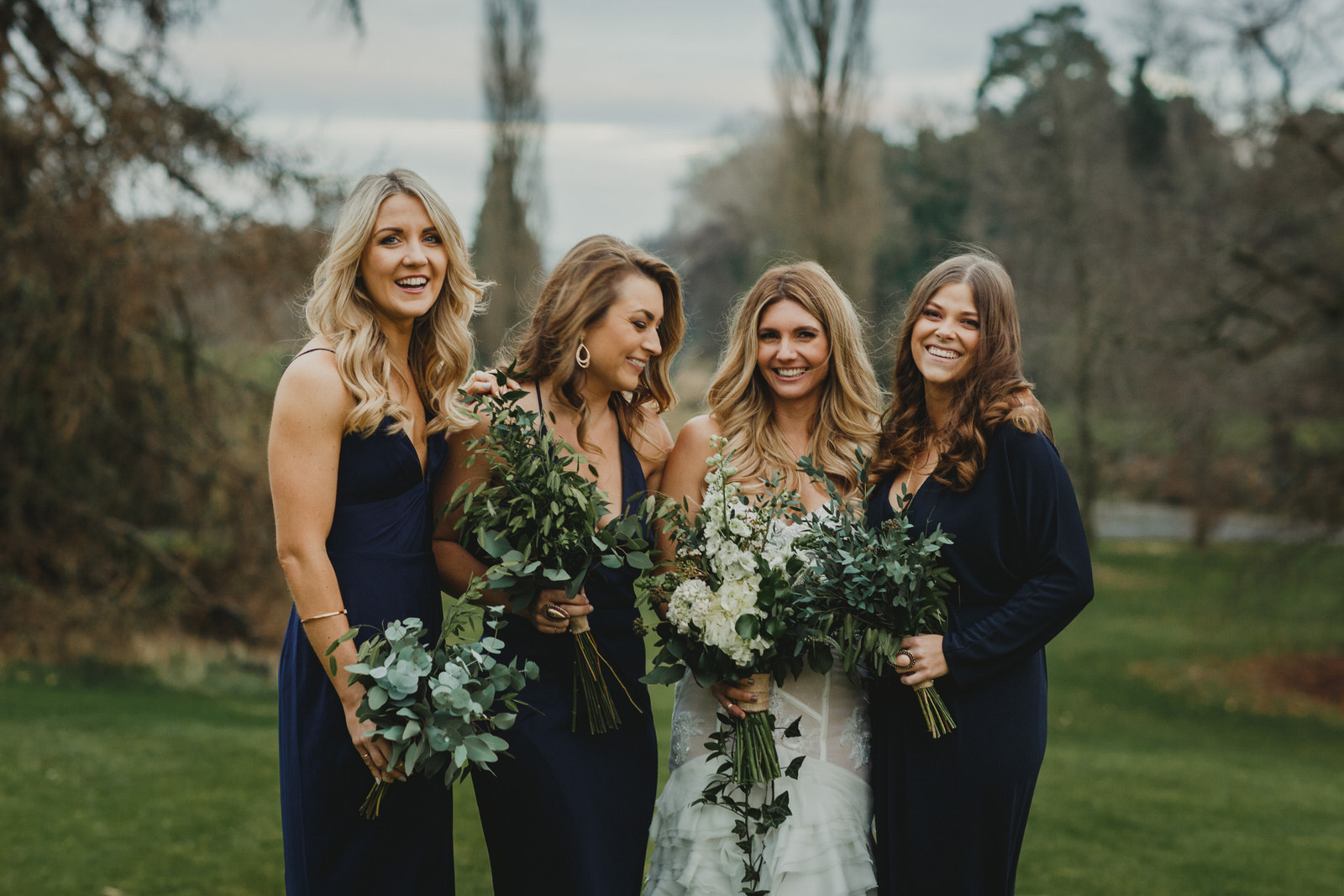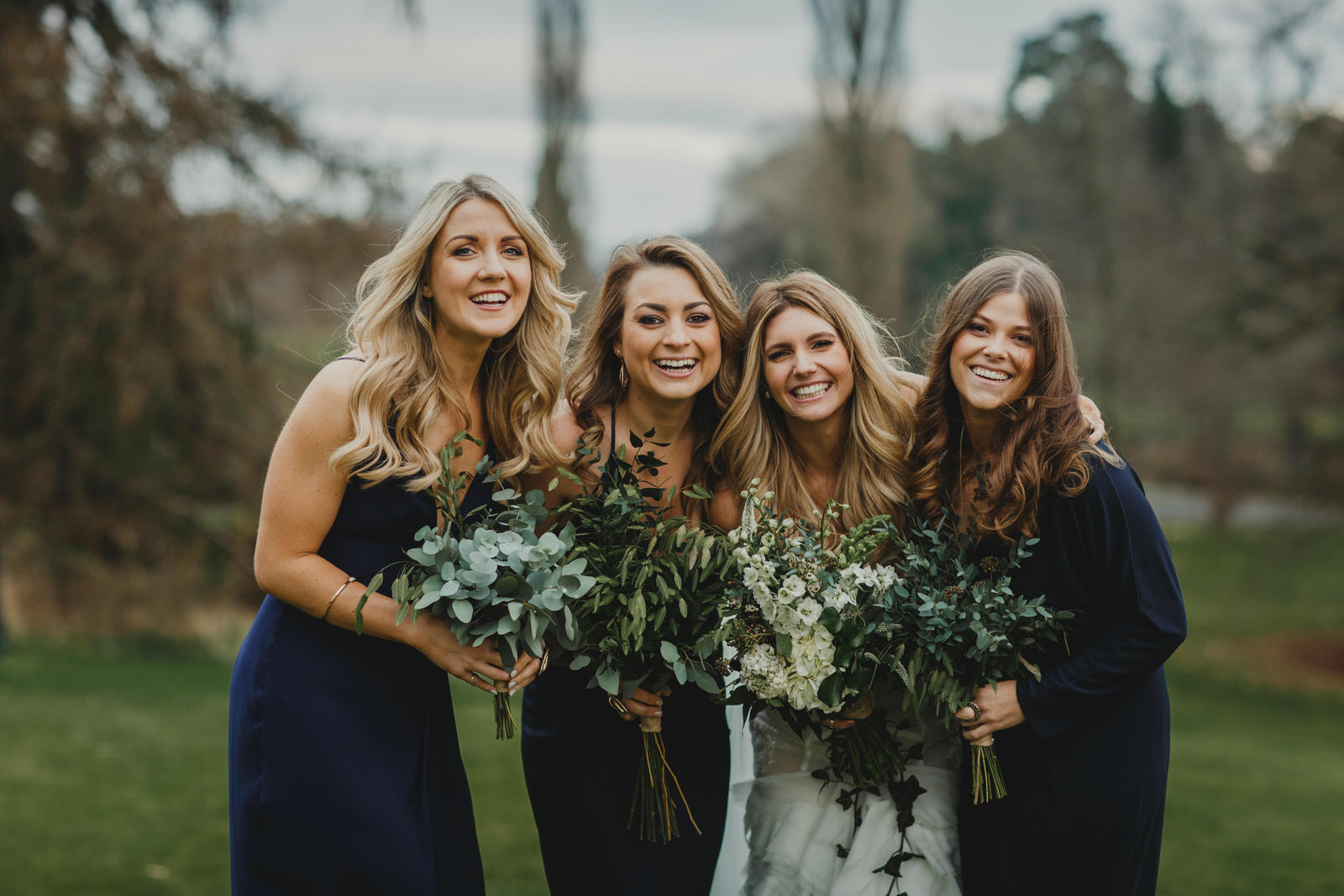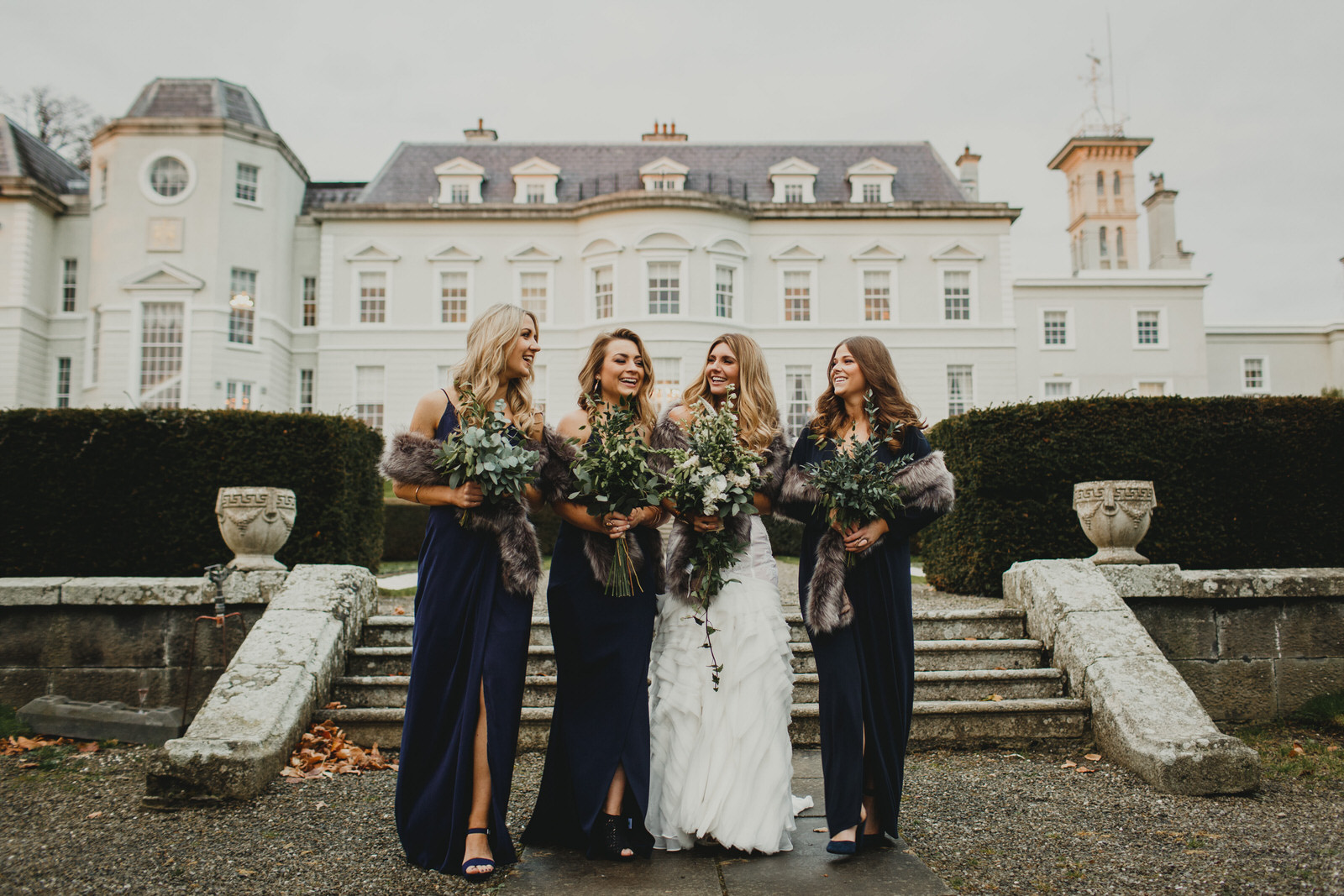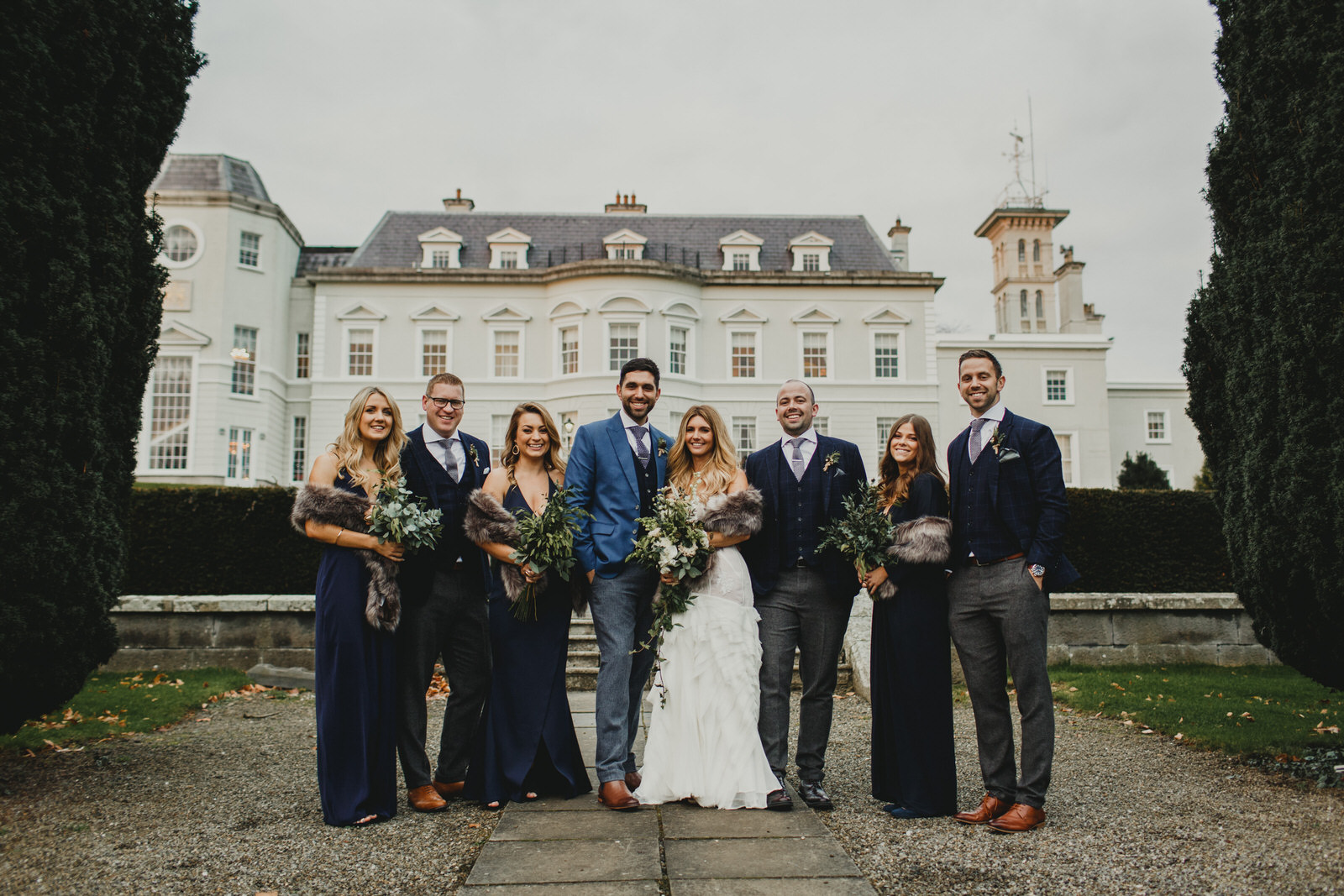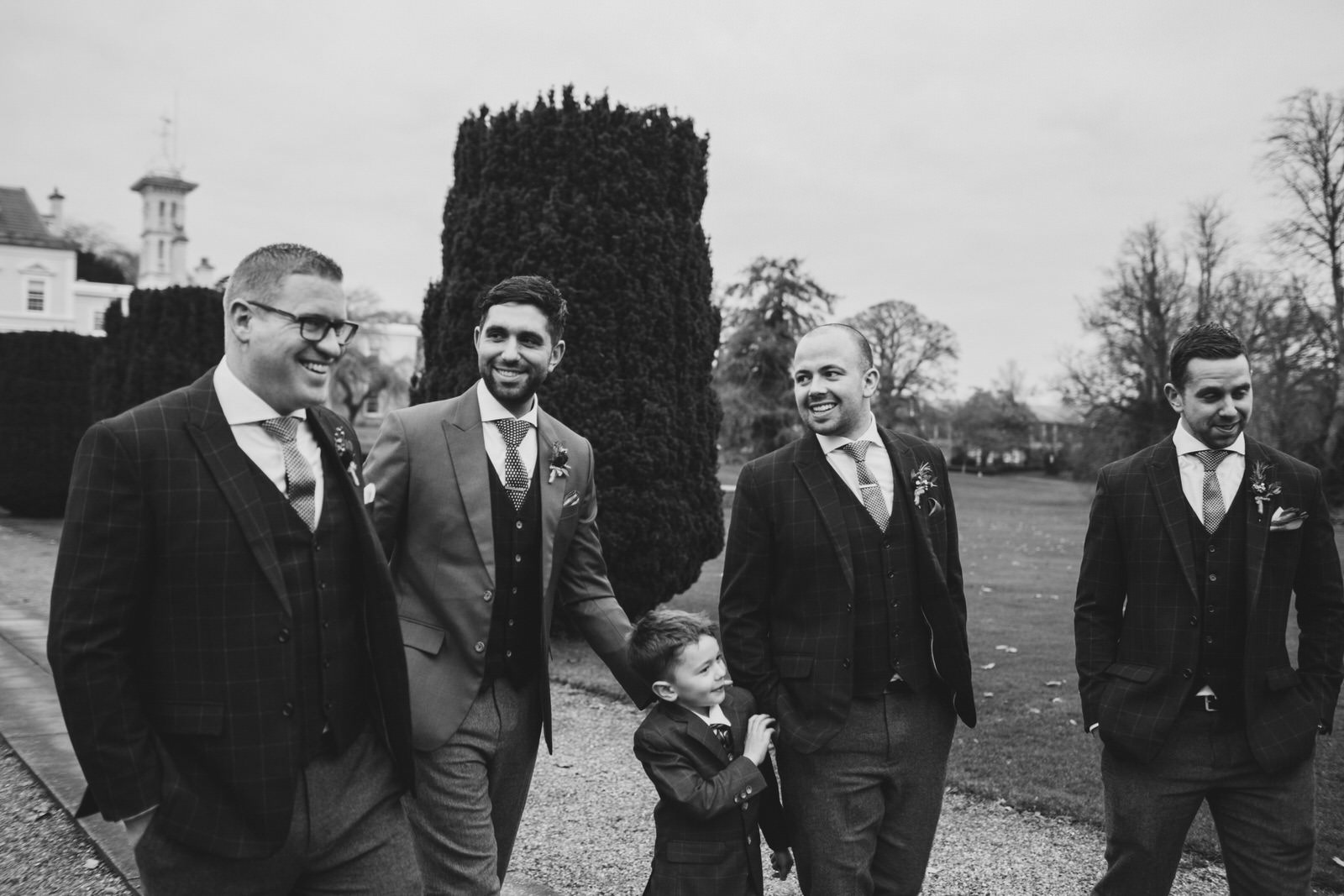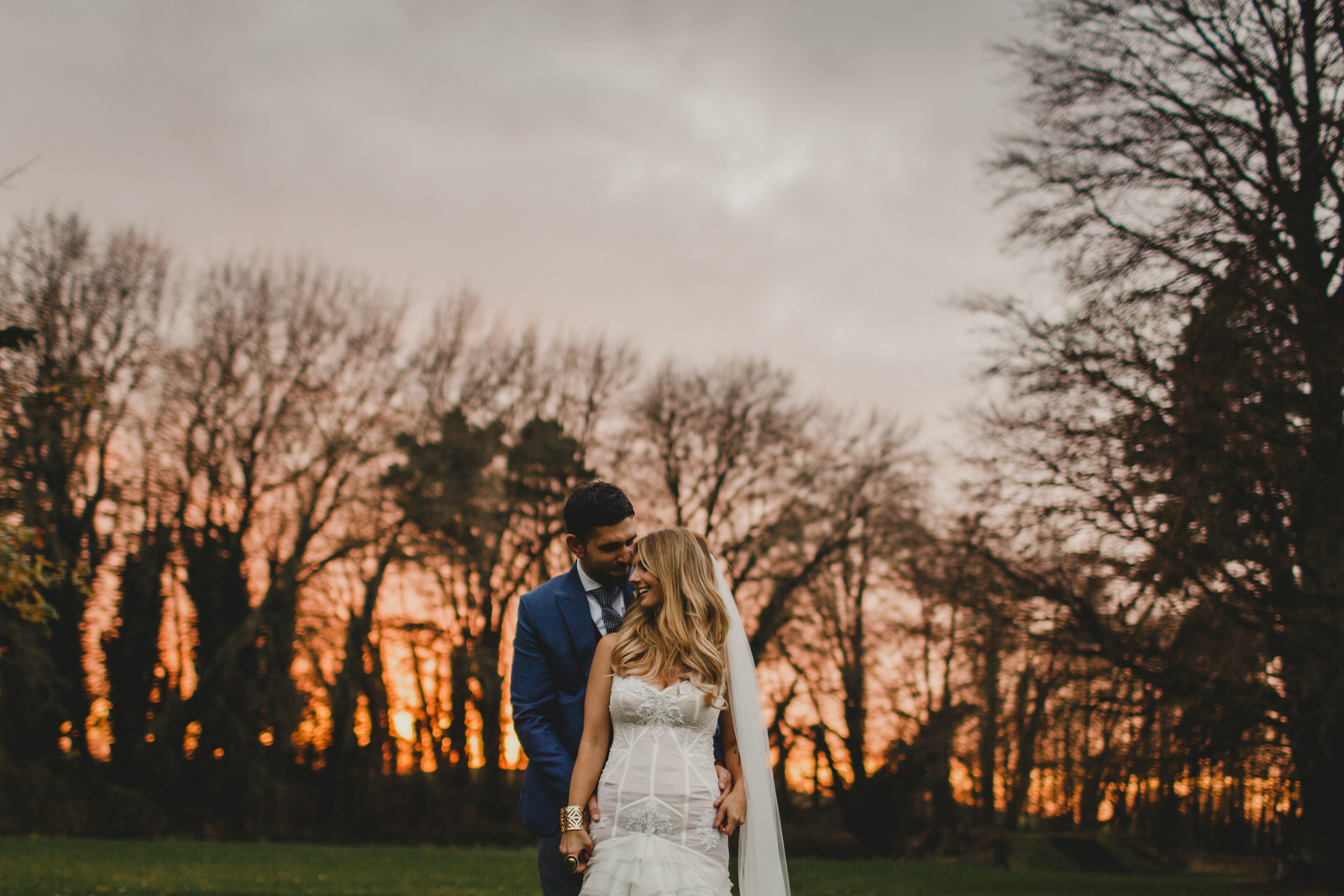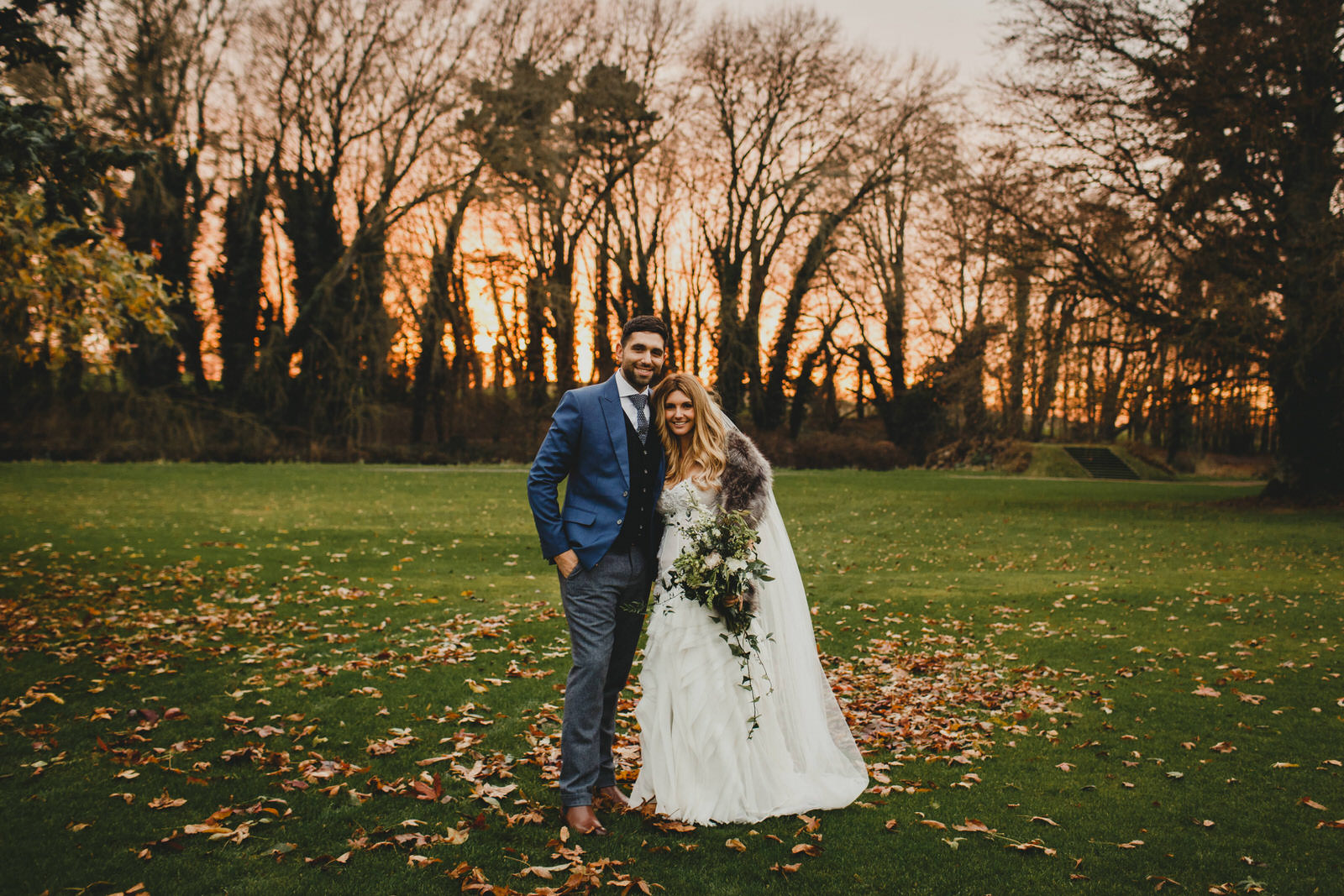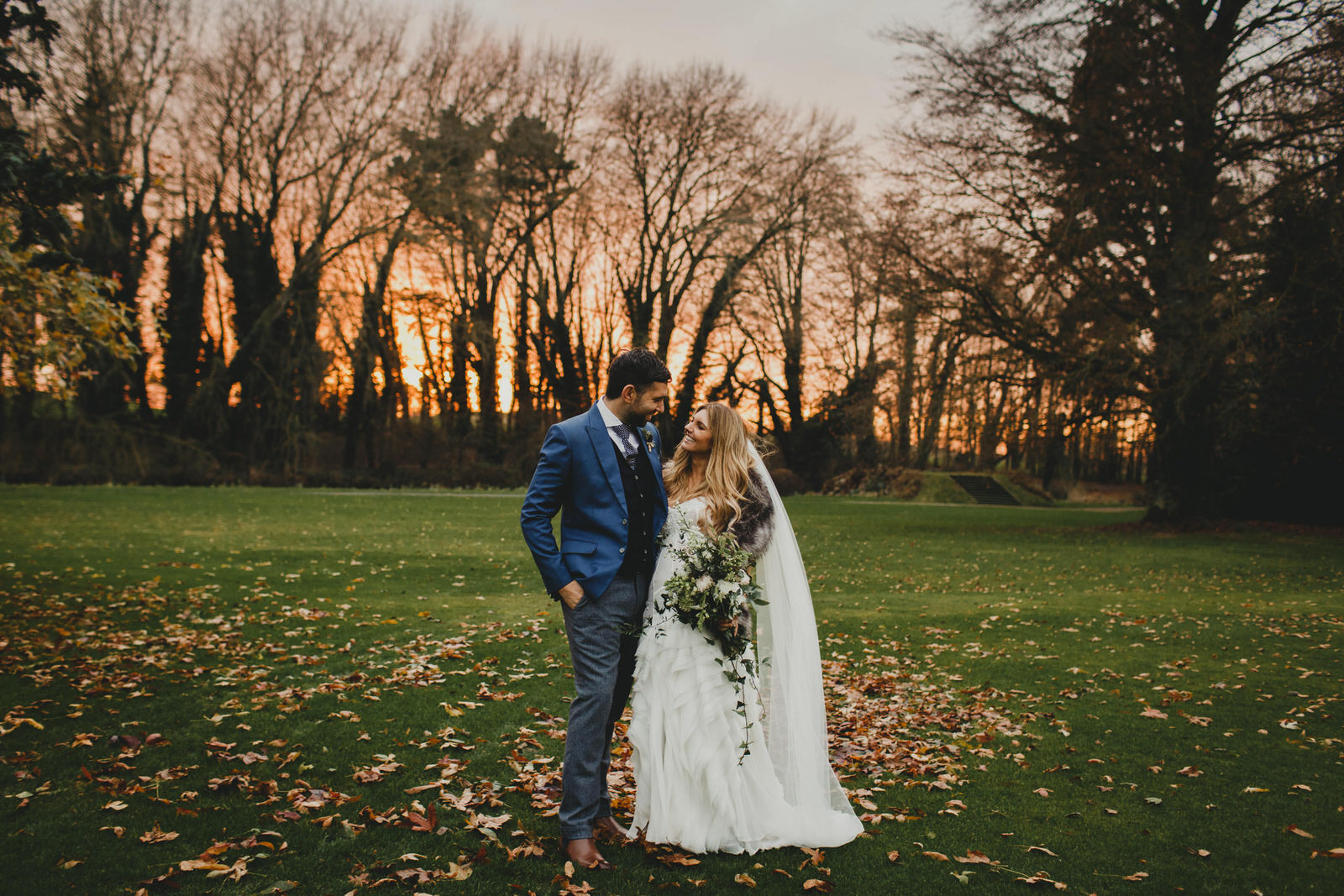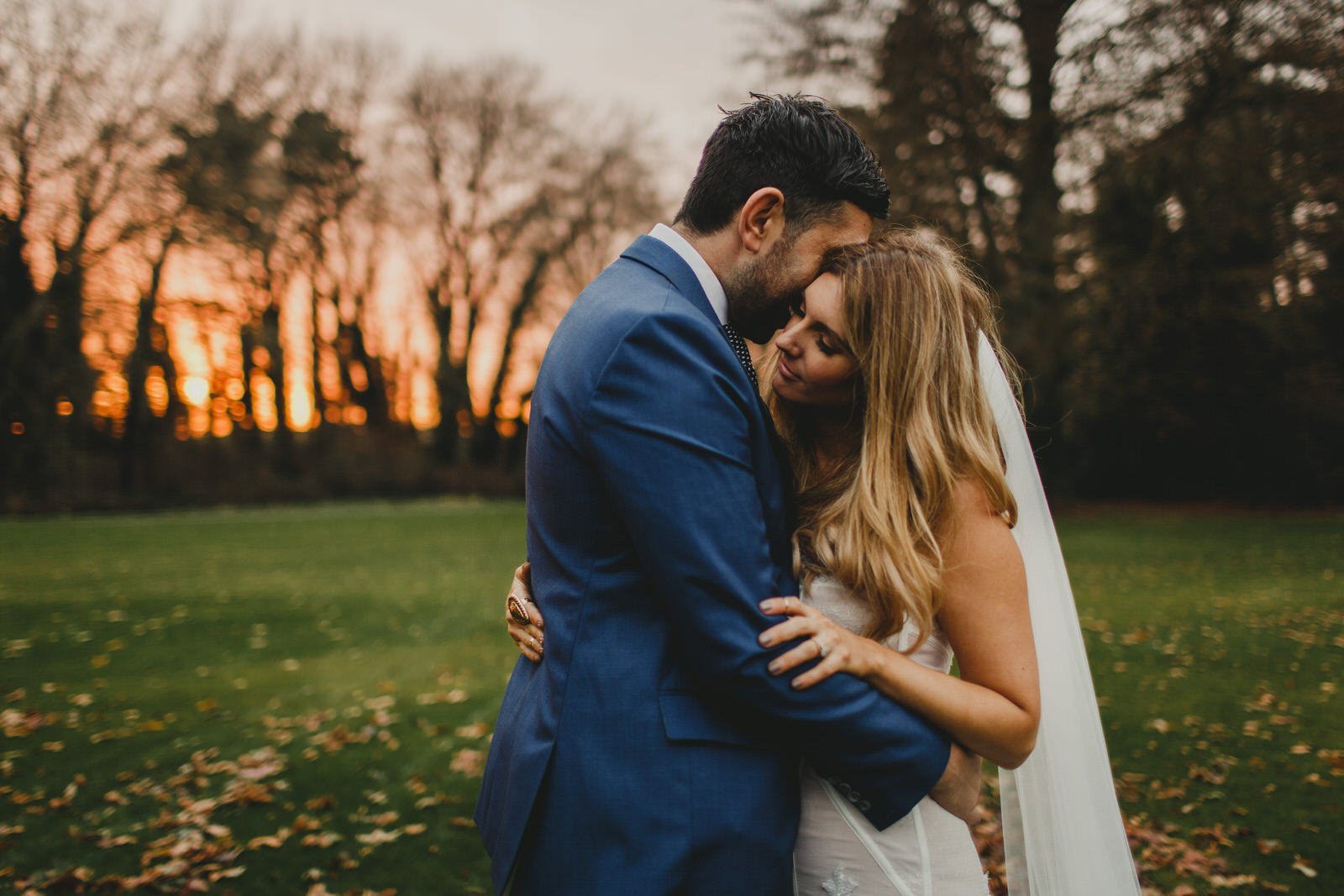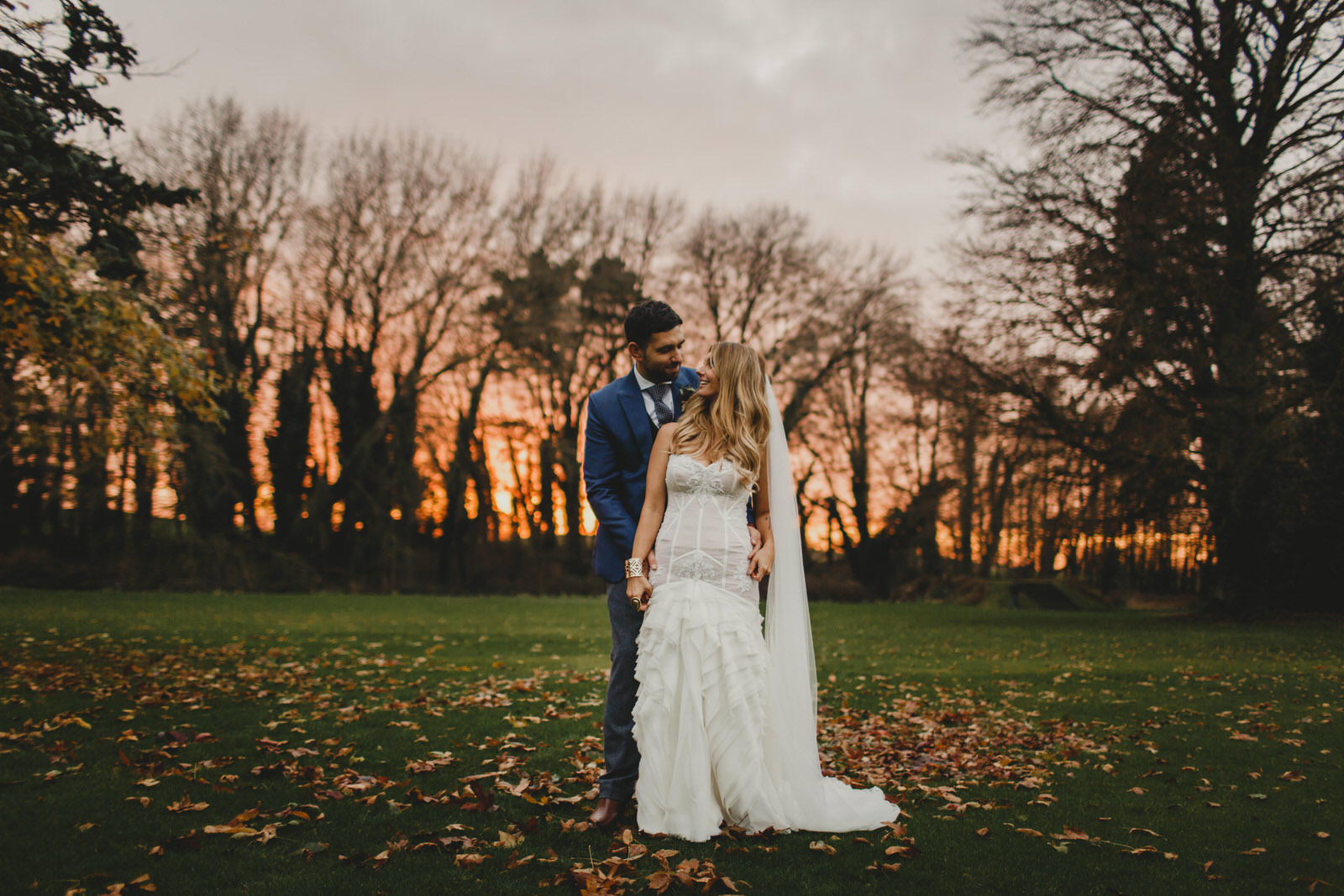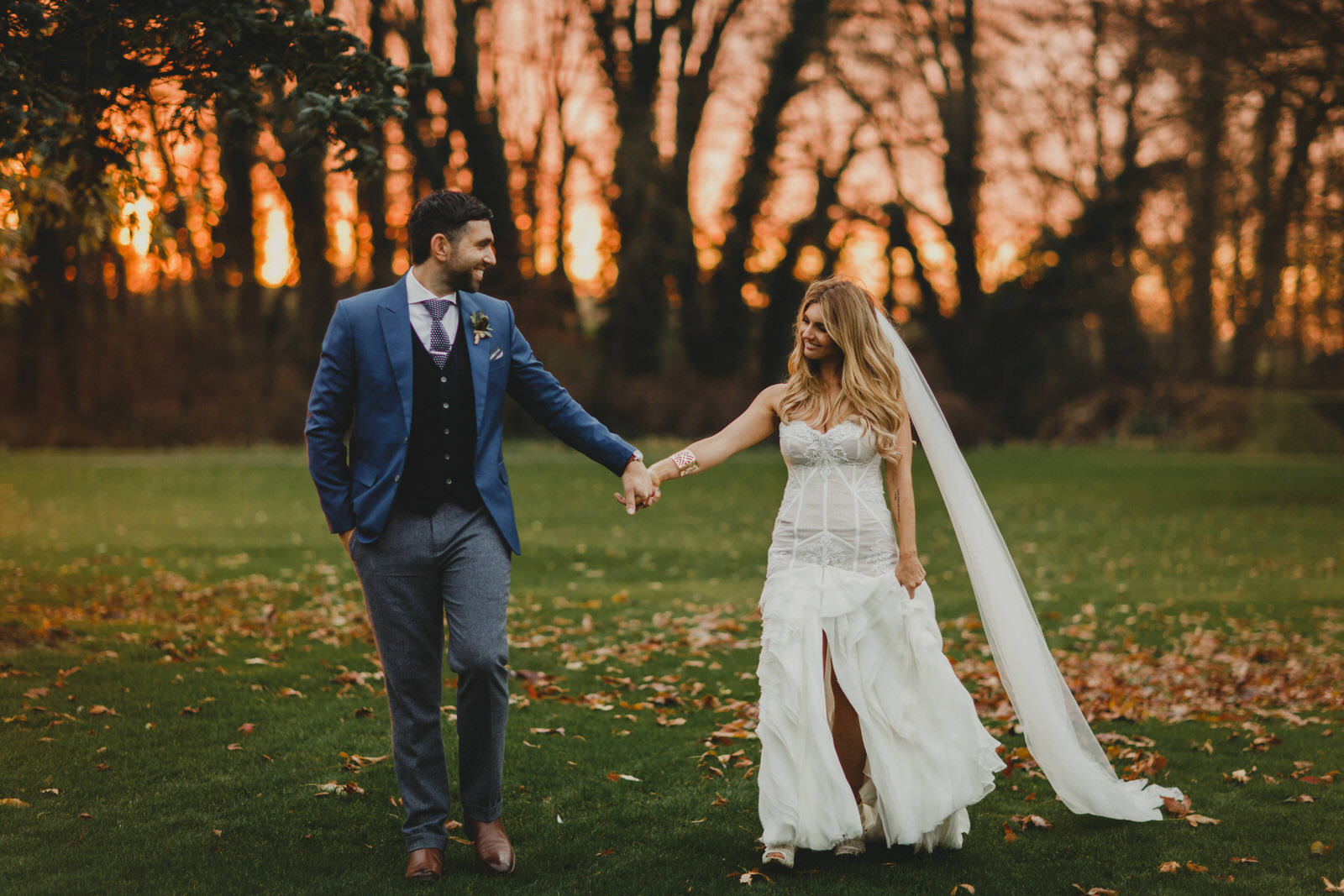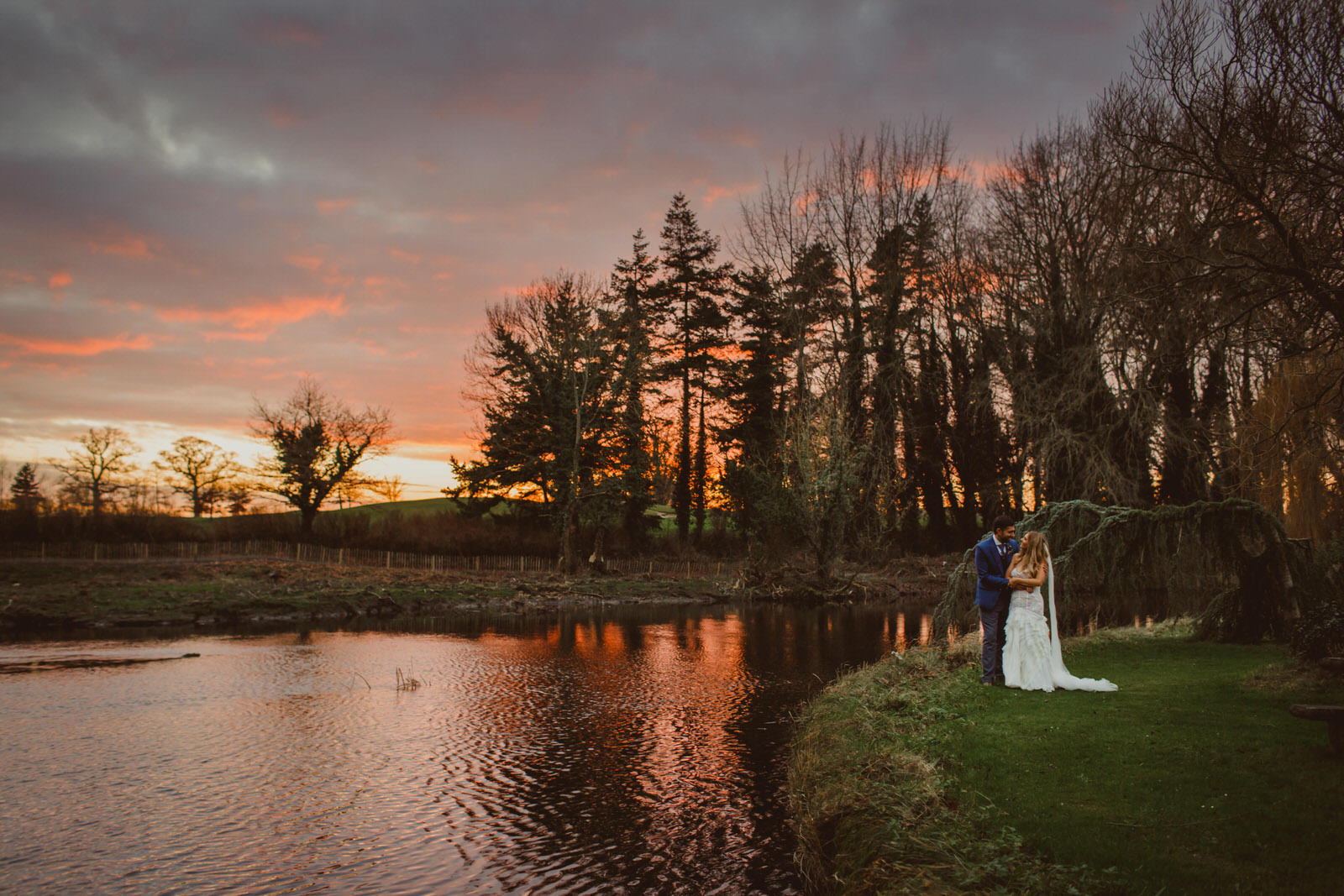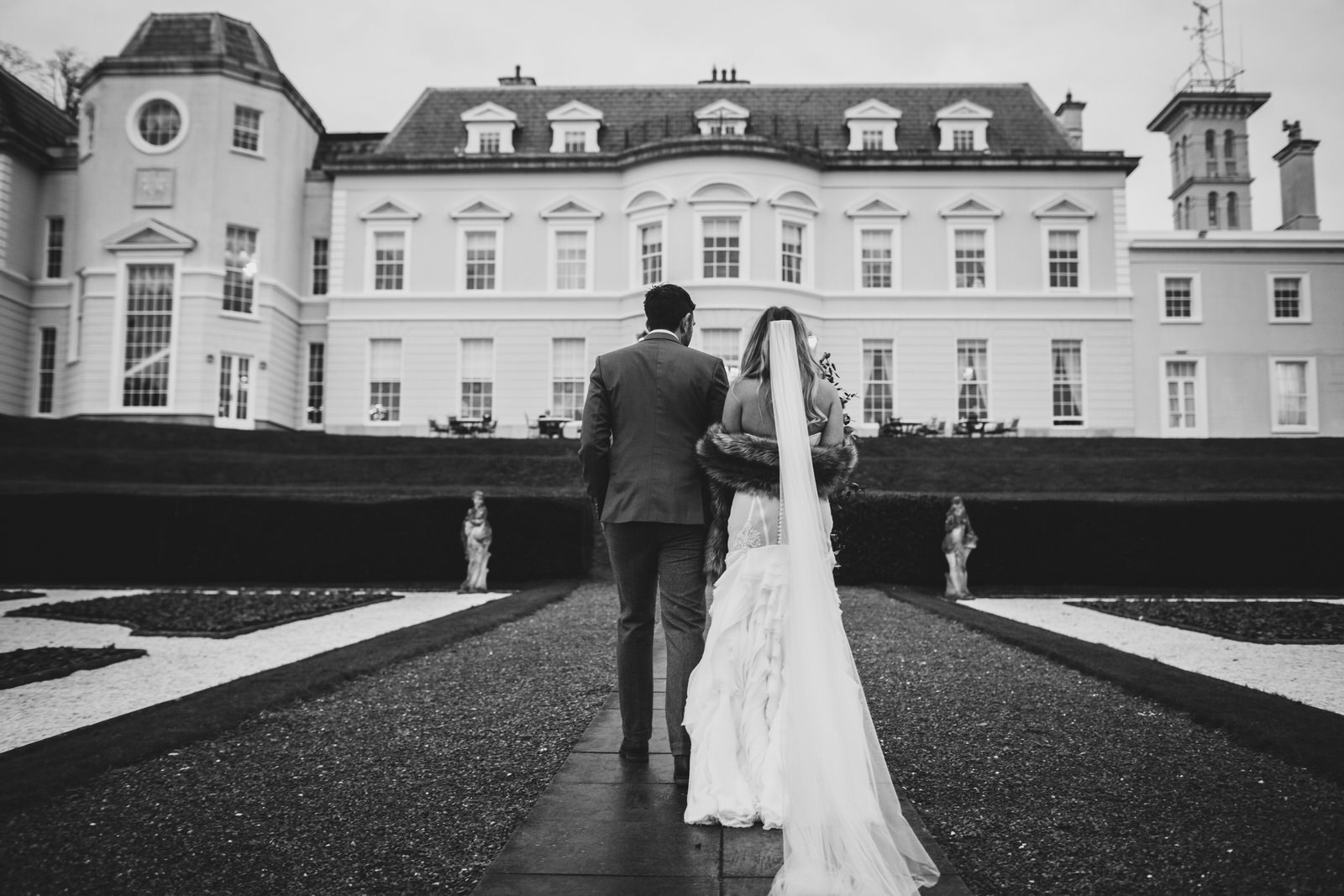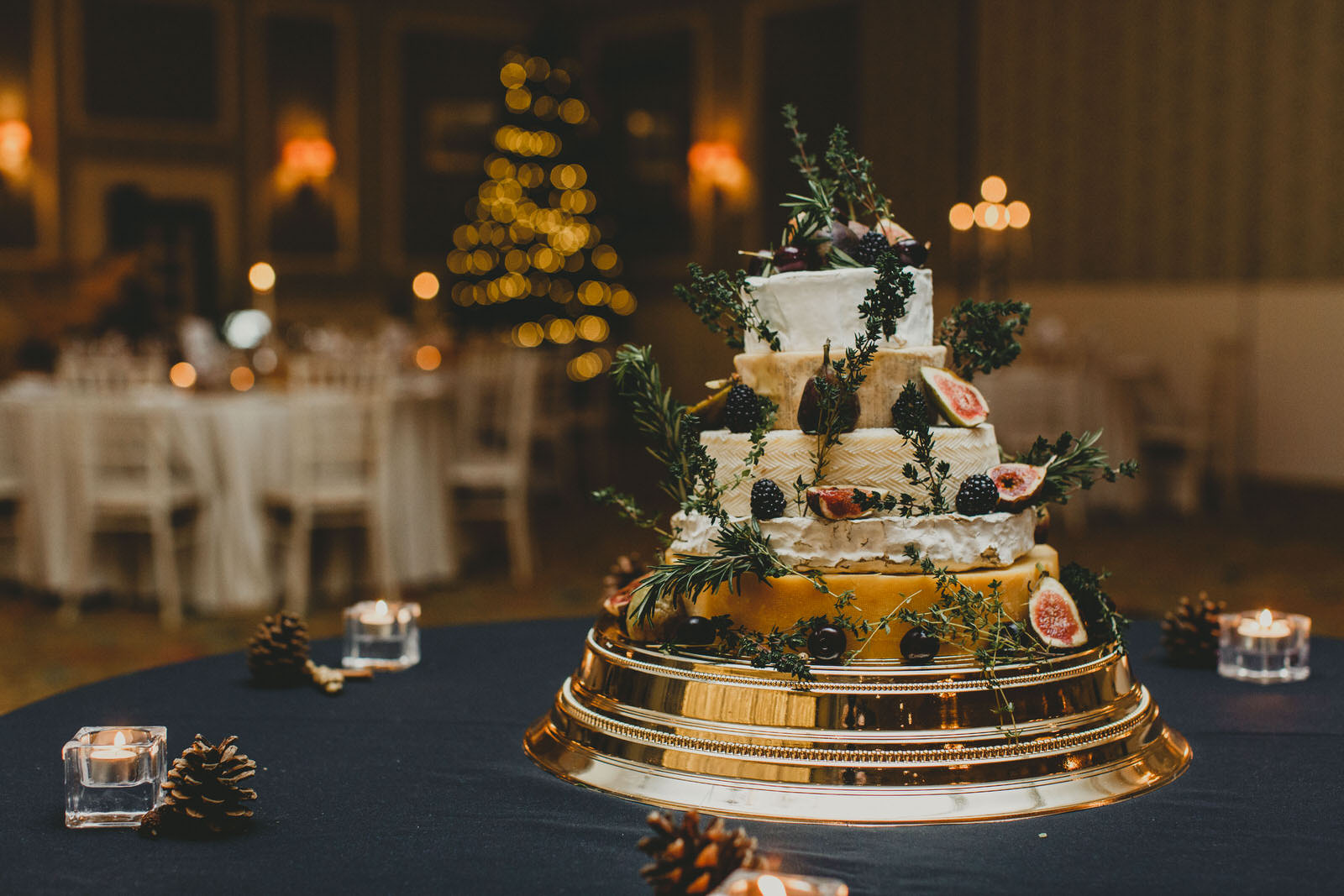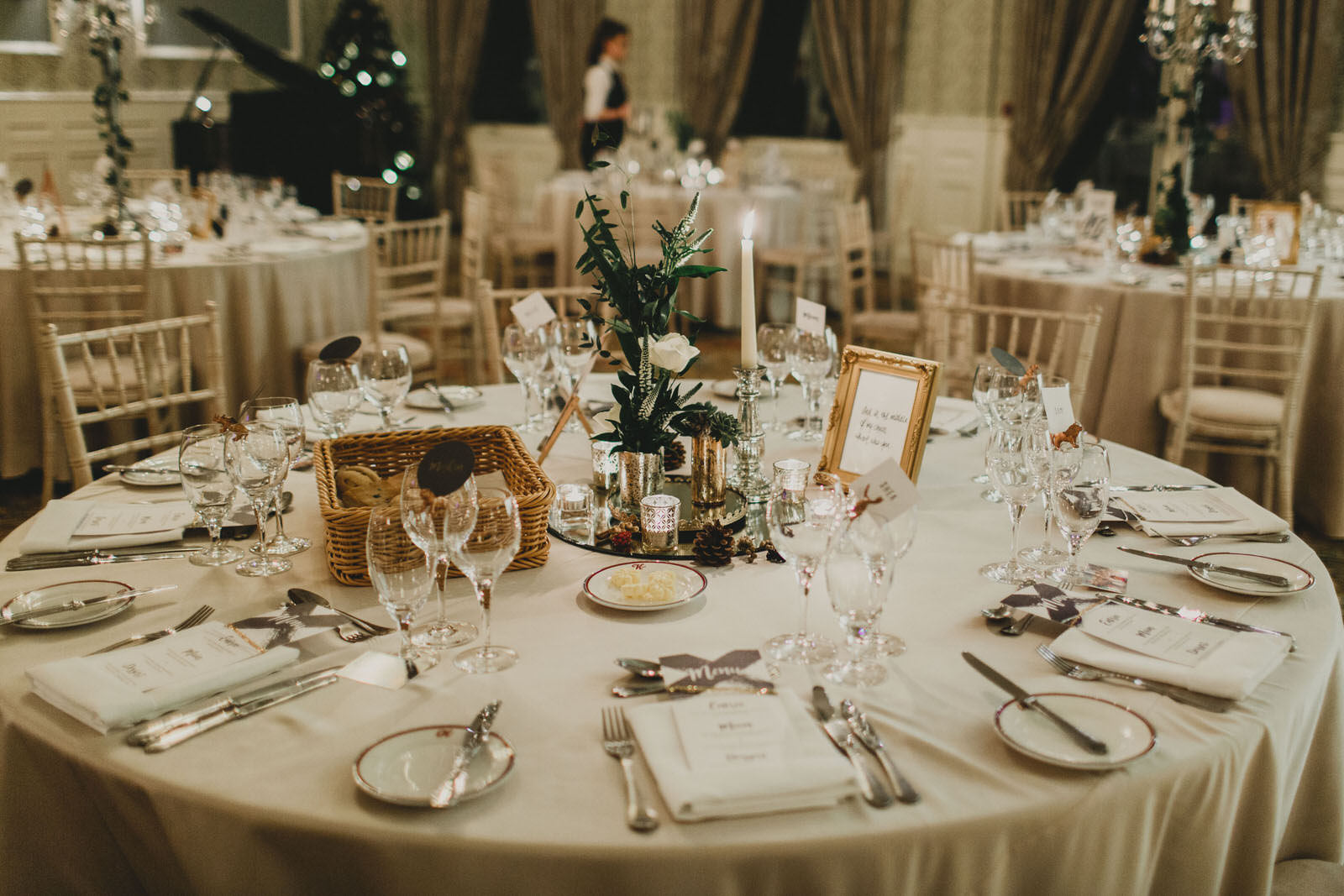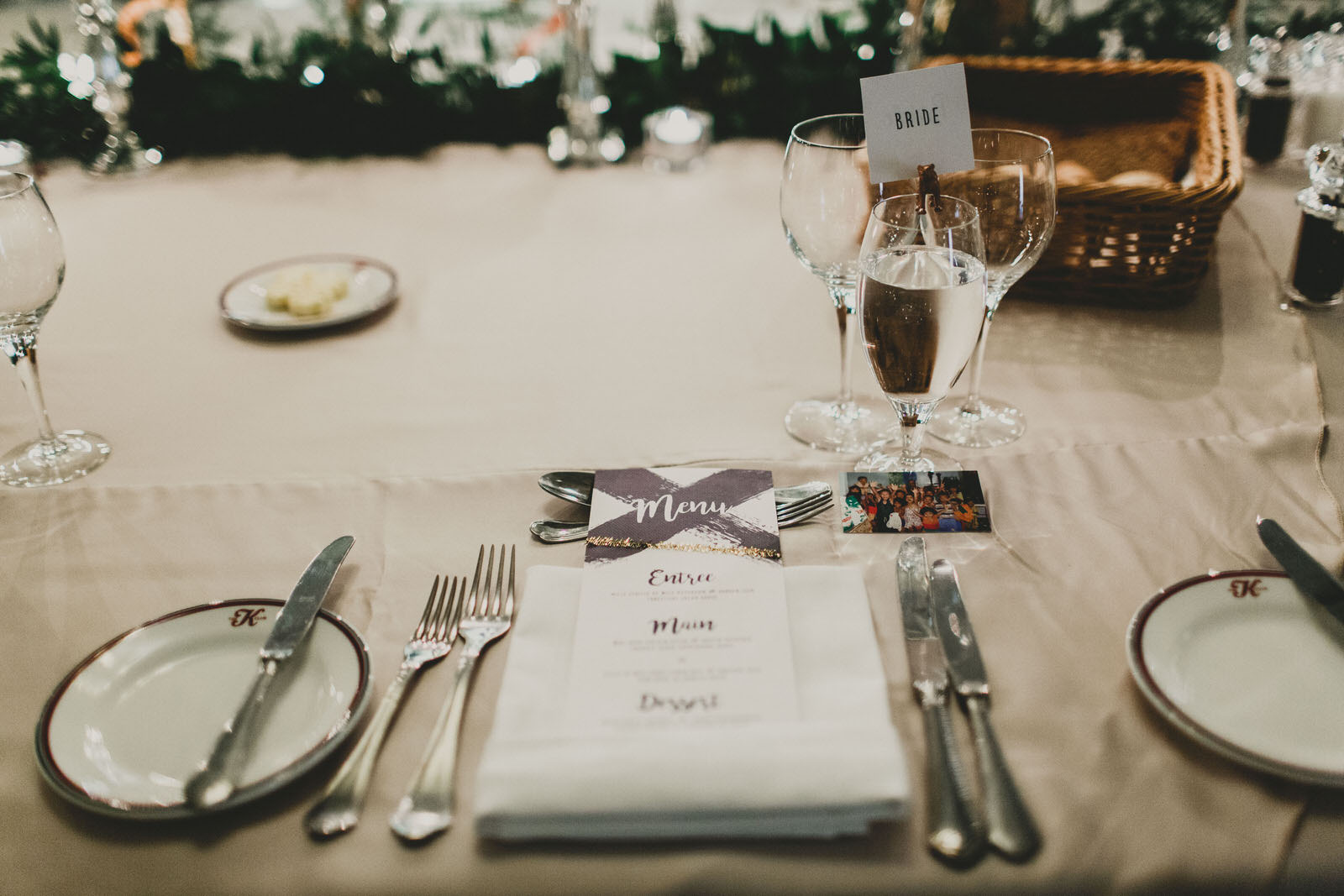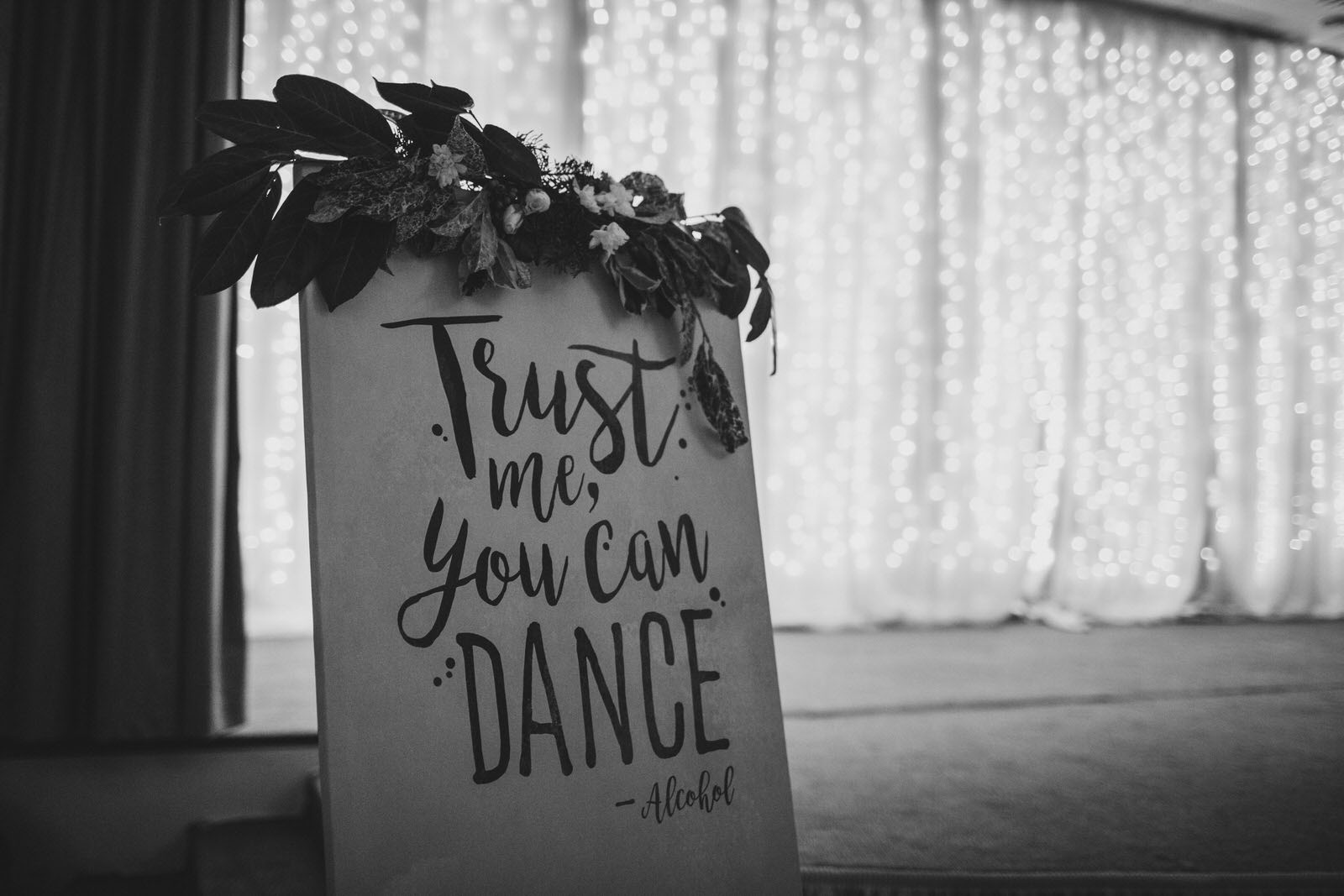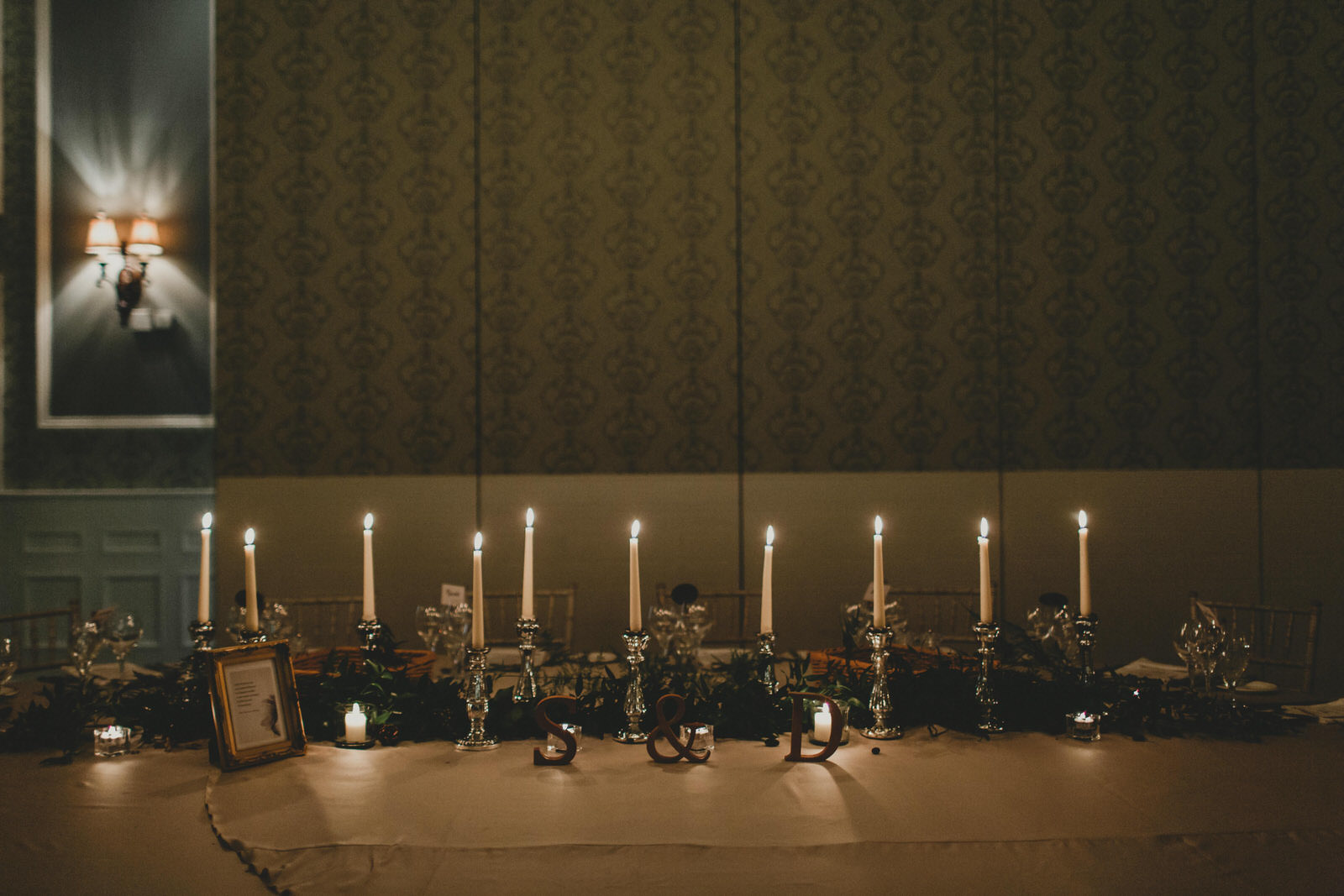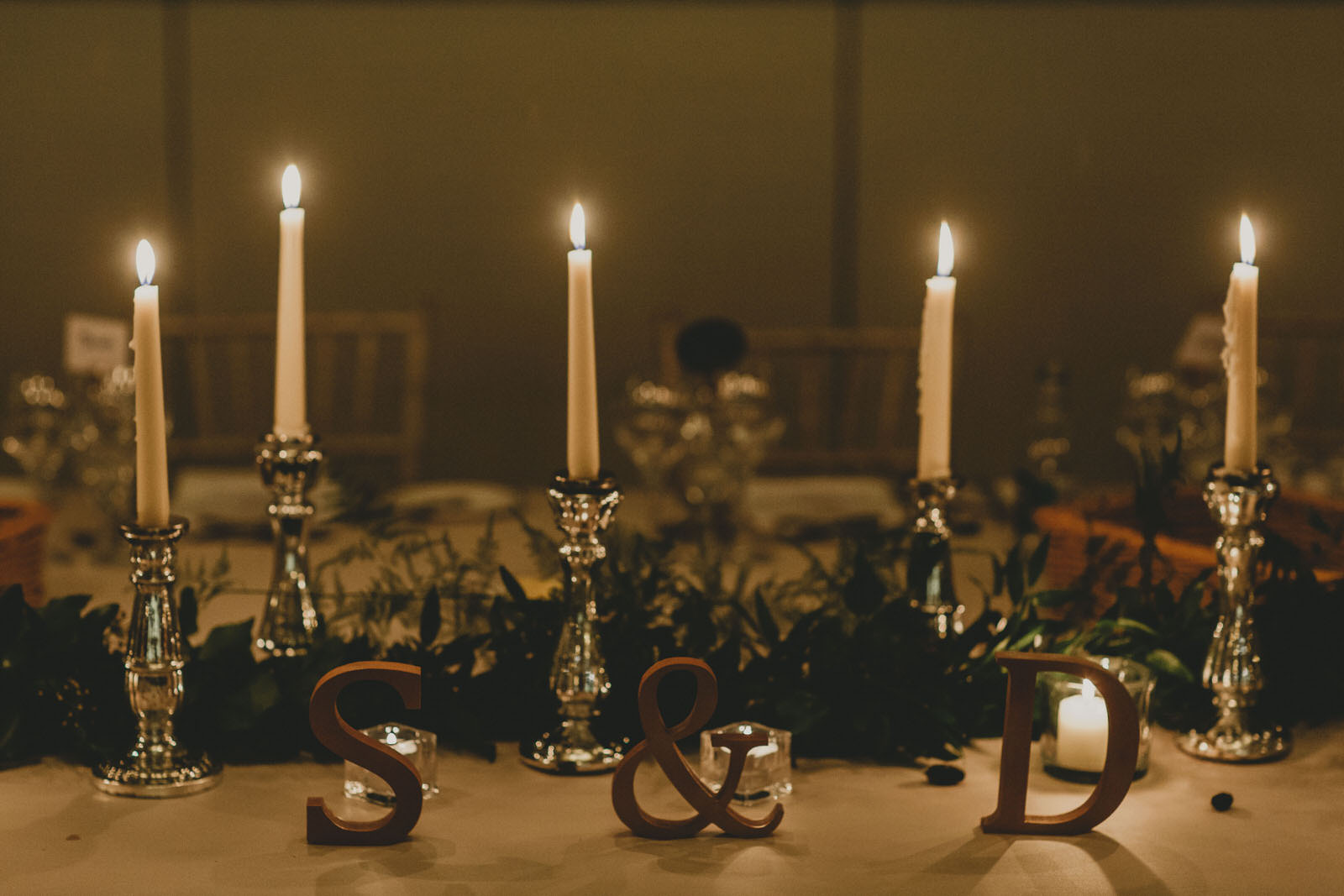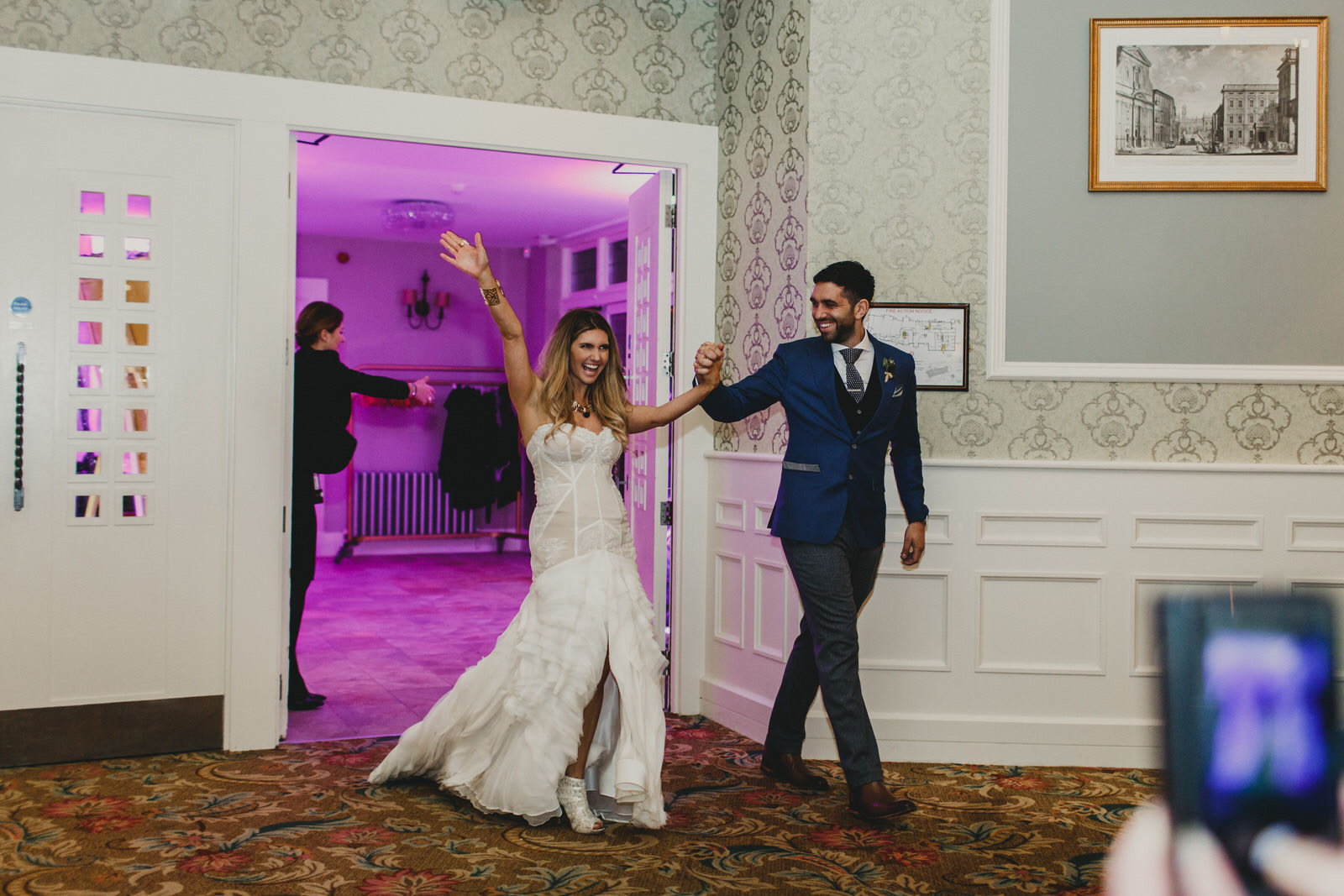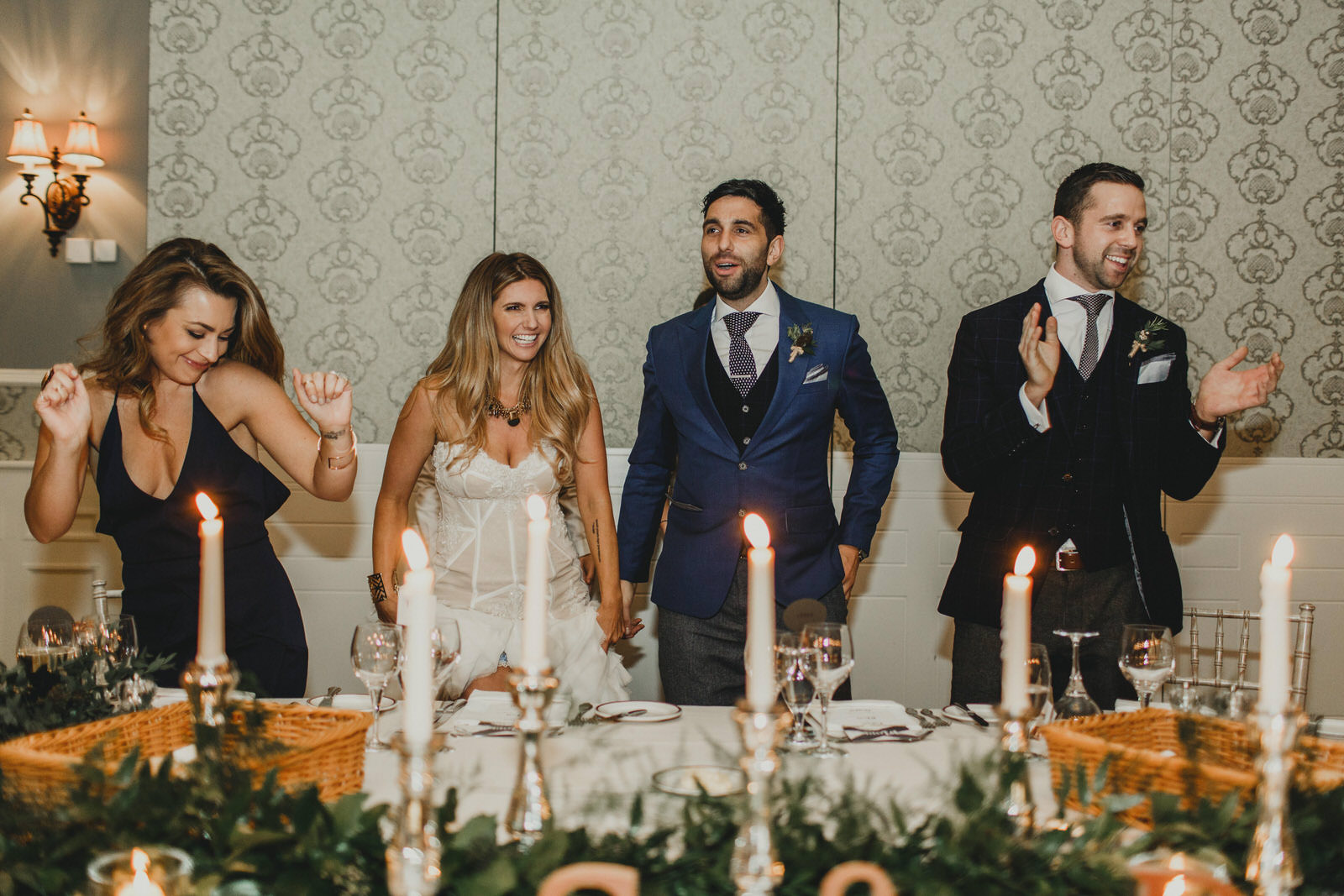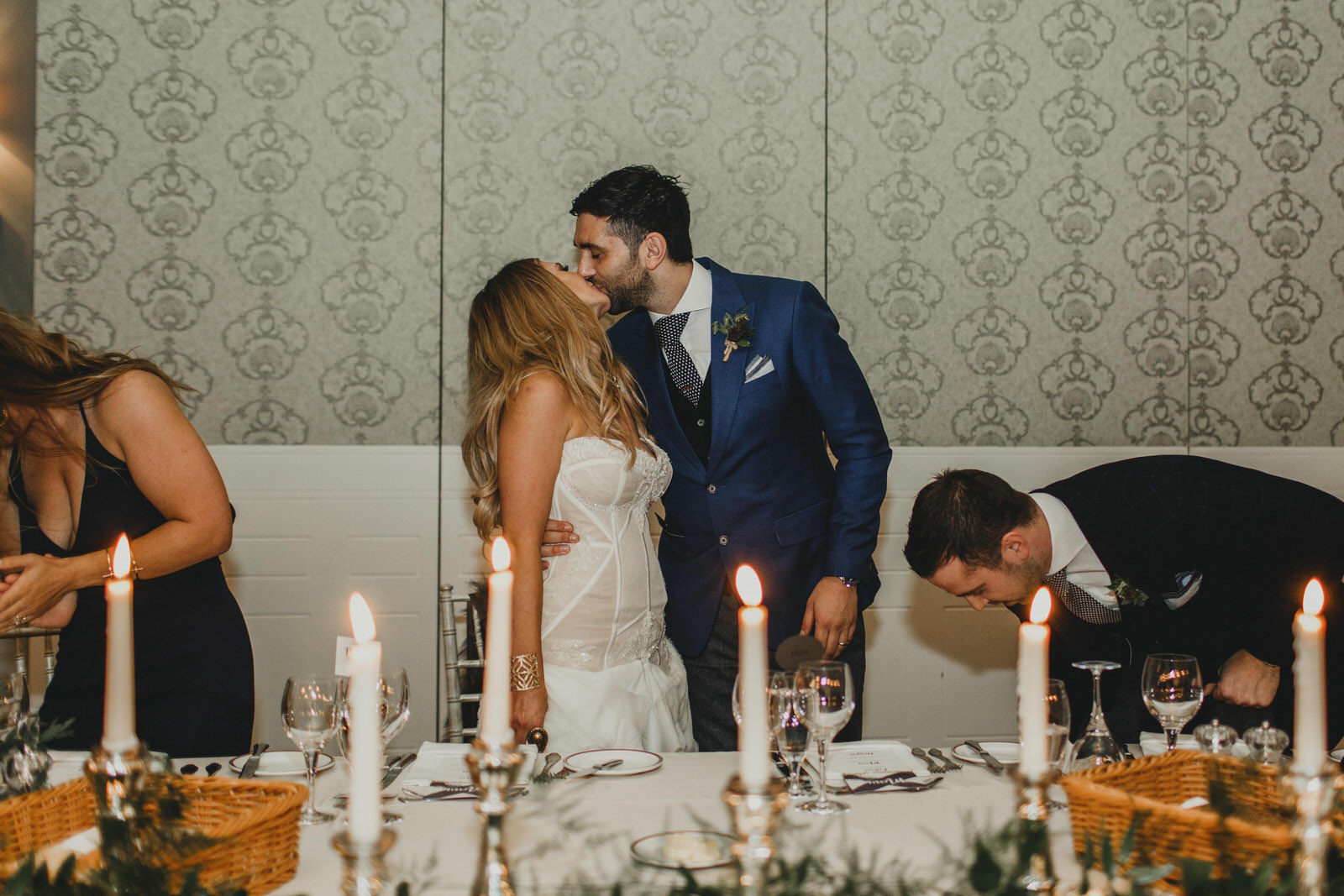 Flowers - The flowers were by Stephanie at 'The French Touch' I found her in a google search and as soon as I read "no carnations, no lillies and no diamontes" on her website, I knew she was the one. She also happens to be the same florist the K Club uses for weddings so it could not have worked out better! I was really after a raw, wild feel for all of the arrangements and my goodness did she deliver!
Bridesmaids dresses - I really wanted the dresses of my girls to reflect their personalities and individual style so we decided to have them pick any style from any store in a navy blue, especially with everyone in different locations, it made things easier. The irony is they all ended up in different dresses from the same store, Sheike in Sydney. One of my bridesmaids didn't even know what she was going to wear until the morning of the wedding!
The Honeymoon - We first made our way to Iceland and had some amazing experiences, unlike any other and some seriously delicious food. Then to Budapest which was so beautiful, and freezing, but mostly beautiful! Finally, to Salzburg which was romantic and quaint, the perfect way to end the honeymoon. Oh and did I mention the food?! Haha We basically ate and drank our way through a few countries and saw the sights, it was glorious.
Videographer - The very talented Cathal Farrelly
Advise for couples getting married soon - Definitely leave lots of time for any legal documents! In reflection though, look after yourself and don't spread yourself too thin. Outsource where you can and just be present and enjoy the process.
Stationary - David Doyle (the groom) works in design and he made all the save the dates, wedding invitations, menus, place names, and canvas prints. He did an amazing job.
Wedding Planner - Alina from the K Club. Planning our wedding from Australia would not have been the experience it was without her, she is worth her weight in gold!
Celebrant - Janet Wade at Spiritial Ceremonies
Hair - I have been a hairdresser for a long time now and decided I may as well for the wedding day! I styled myself and the bridesmaids.
Make-up - Paula Grehan looked after all of us. She was amazing, we didn't even have a practice run, she just showed up and nailed it!